Frankston Street Hustle Attracts Over 60 Teams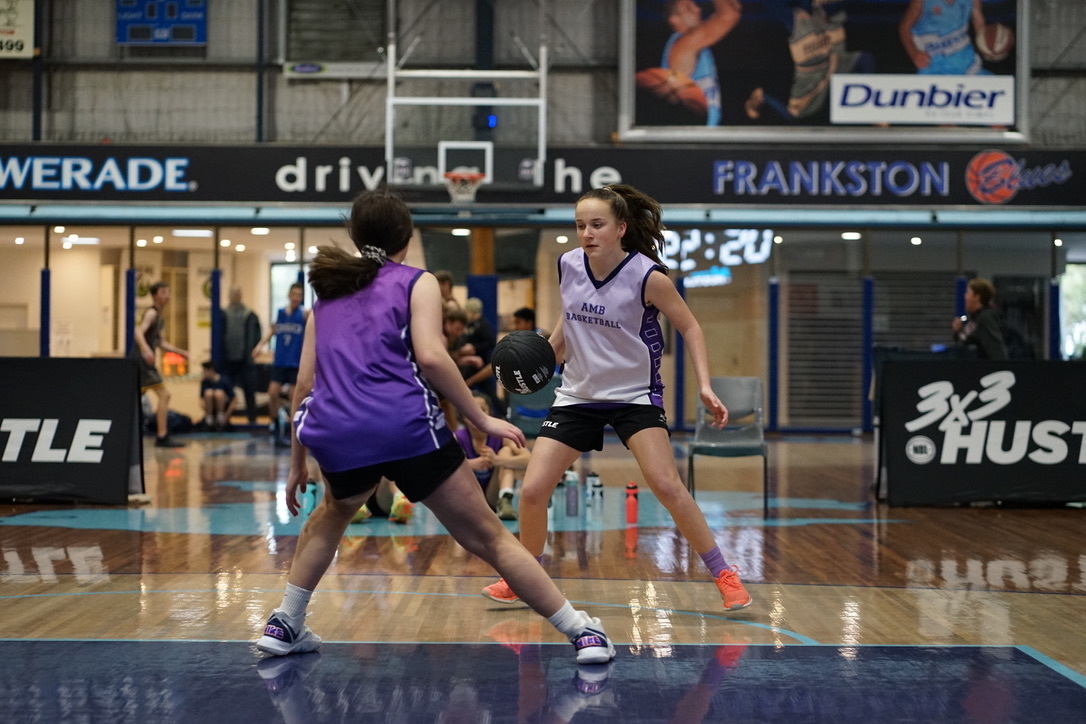 On Saturday the 4th of July Frankston Basketball hosted its first 3×3 Street Hustle event with over 60 teams across three time slots.
The event was run in line with the State Government restrictions and adhered to the Basketball Victoria Return to Sport Guidelines as it relates to the "Orange 50" status.
Players were allowed to bring no more than one spectator (four per team) and there were no more than five teams on a court at any one stage, upon entering the stadium everyone was checked in using our stadium's unique QR code to track all spectators on the day. Frankston Basketball staff did regular head counts to ensure these measures were met and that everyone was able to participate in the event safely.
There was a vast cross-section of teams entered with teams from our own Frankston Basketball Domestic Clubs as well as close, neighbouring associations domestic clubs. The Frankston Blues junior program was also well represented.
The 3x3Hustle action was highly competitive and entertaining throughout the day, with the players clearly happy to be back on the basketball court once again.
Frankston's next event will be during the September School Holidays on Friday the 25th of September (TBC).
Grand Final Results
U12 Girls – AMB Panthers 10 defeated Panthers 2
U12 Boys – Lil BG Hoopers 7 defeated C.A.L.M 5
U14 Girls – AMB Bears 9 defeated AMB Wolves 3
U14 Boys Div 1 – Flinders 10 defeated DSD Dolphins 8
U14 Boys Div 2 – Blues Boys 15 defeated Spurs 9
U16 Boys – FTC Blues 14 defeated Sweats Giants 12
U18 Boys  – Clutch 19 defeated Size Matters 12