3×3 Represents Fun and Beautiful Basketball: Lee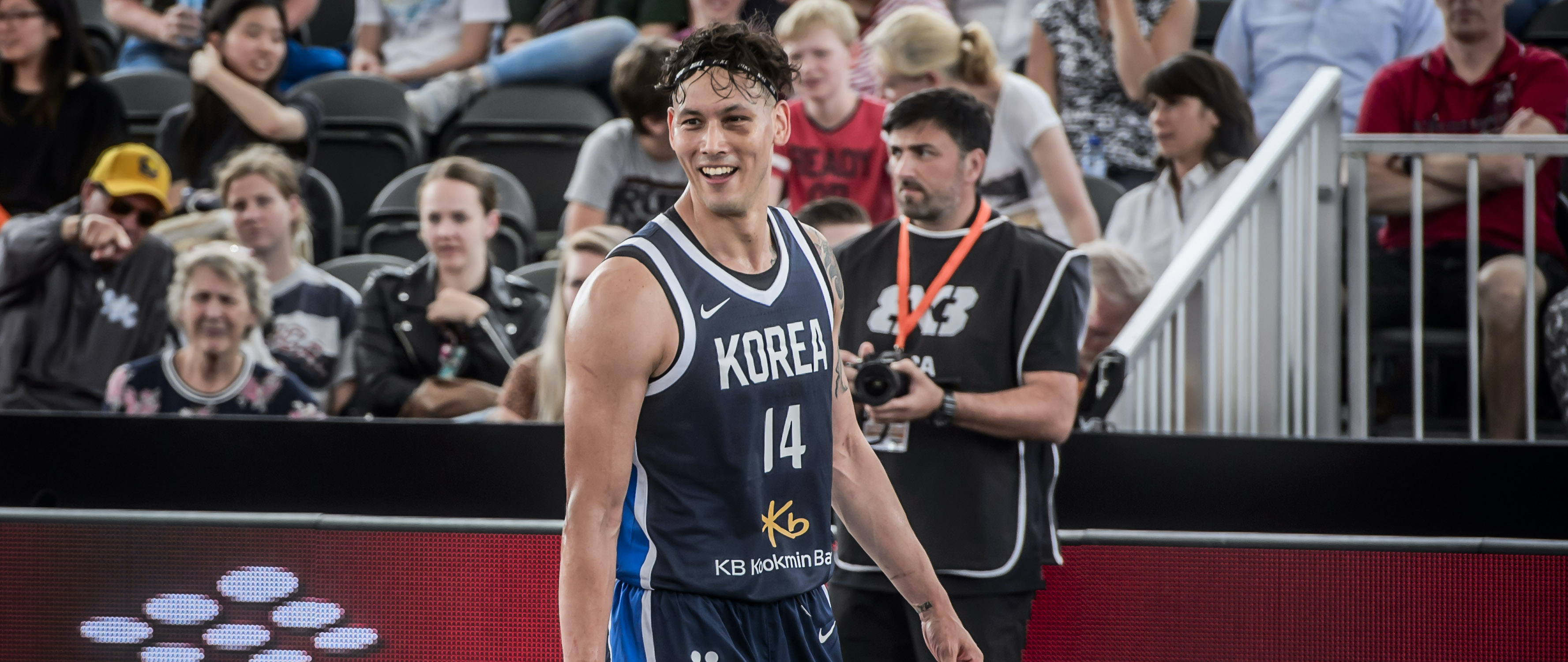 South Korean 3×3 superstar SJ Lee says the game's shortened format is a reminder of how fun and beautiful basketball is.
Speaking on 3x3Hustle Hype, Lee explained how 3×3 basketball is a great way to attract more players to the sport and helps people remember why they started playing in the first place.
"The best thing is for people to play. The more tournaments you play, it's just contagious," Lee said.
"The atmosphere and everything around the game. You see kids playing in the park and all this kind of stuff and it's just an amazing thing.
"Everything that is fun and beautiful about the game of basketball, 3×3 is that. This whole thing is a young and exciting thing.
"Sometimes along the way you forget why you started and 3×3 is everything that we fell in love with the game about, that's what this game is in its truest form.
"The more exposure the sport gets, especially at the Olympic Games I think it's going to explode because a lot of people still don't even know anything about the sport."
Lee is the second ranked men's 3×3 player in South Korea and represented the nation at the 2019 FIBA 3×3 World Cup.
Listen to the 3x3Hustle Hype Podcast every Thursday. Greg Hire is joined by a special guest each week to discuss the world of 3×3 hoops. Available on Spotify, Apple Podcasts and YouTube.
The views on this page do not necessarily reflect the views of 3x3Hustle, the NBL, its Clubs or partners.