Garrick Grateful to be 3×3 Trailblazer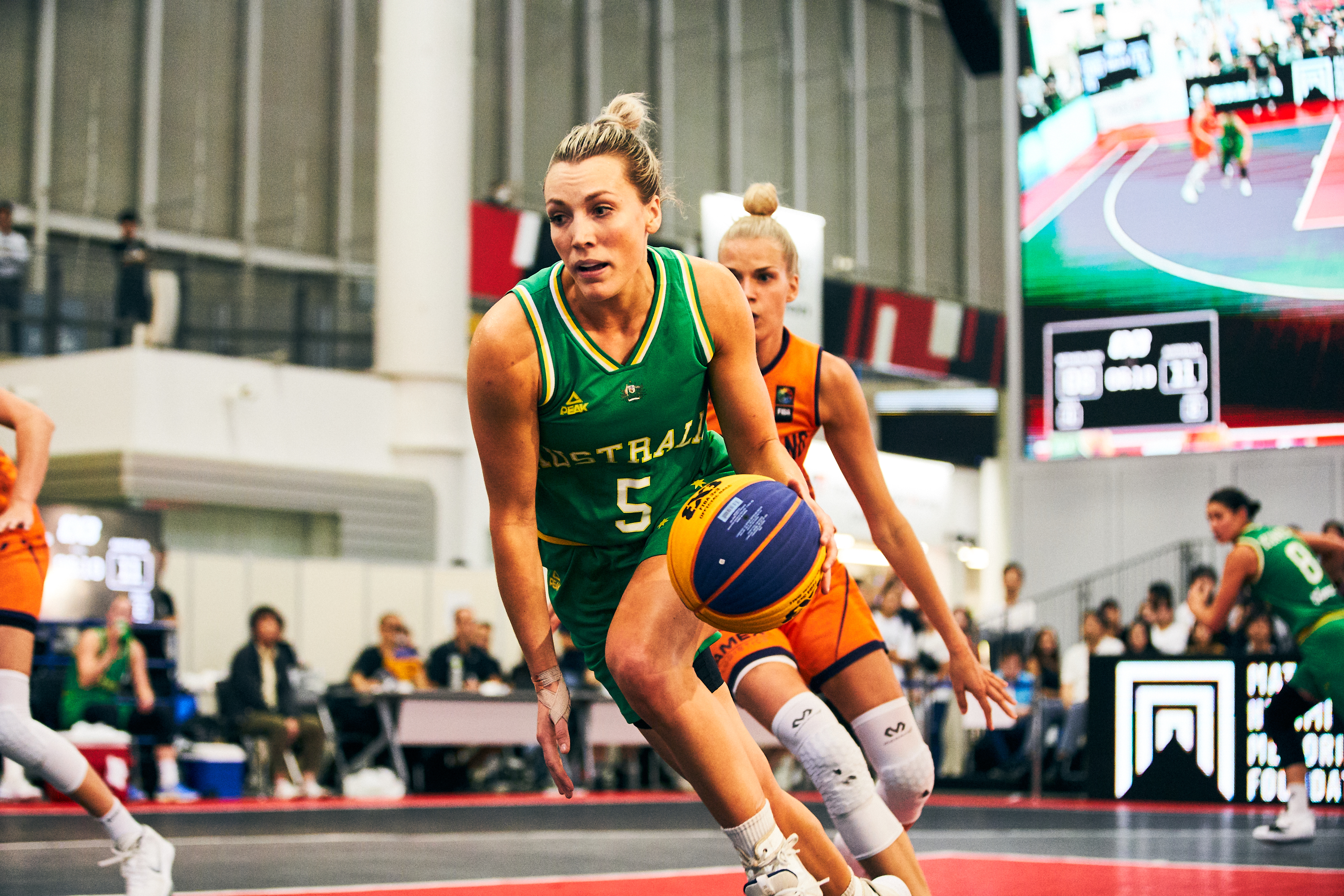 Maddie Garrick has explained how excited and grateful she is to be a trailblazer for 3×3 basketball in Australia.
Garrick is part of the Australian 3×3 national team which took the 3×3 world by storm last year alongside Bec Cole, Alice Kunek, Keely Froling and more.
The 28-year-old will play a key role in next May's FIBA 3×3 Olympic Qualifying Tournament, where she hopes to move one step closer to achieving her lifelong Olympic dream.
"I obviously always dreamed of playing at the Olympic Games for the Opals because that was the only pathway to do that and it is still a dream of mine," Garrick told milestonesandmisses.com.
"To have the 3×3 come up and now be a part of the Olympics and Commonwealth Games…it is a style of game that is more suited to me. It's another pathway and another opportunity so I am extremely grateful to be able to do that and be a trailblazer in that sense as well.
"It is just the vibe and the style around it, how the production of it is completely different to your traditional five on five but it is so much fun and I still hope that we can continue to qualify for the Olympics and finally get to an Olympic Games."
Australia had a banner 2019 season, winning the FIBA 3×3 Asia Cup, FIBA 3×3 World Cup Qualifiers, two Women's Series events and finishing fourth in the FIBA 3×3 World Cup.
Garrick says the more time the team spent together on the court, the better they got.
"The more games we played, the more we got to know each other, the easier it got, the more fun it was," she said.
"We won that (Asia Cup) and then went straight on to the first stop of the Women's Series and we went 12-0 straight away, so I think that is where we came out and made our point not only to win but we came out to be like, we are not messing around.
"We might not play this all year round like some other countries might that have more experience than us but like we are here, we are giving this a crack and we are not messing around."