Basketball NT Wants To Expose 3x3Hustle To All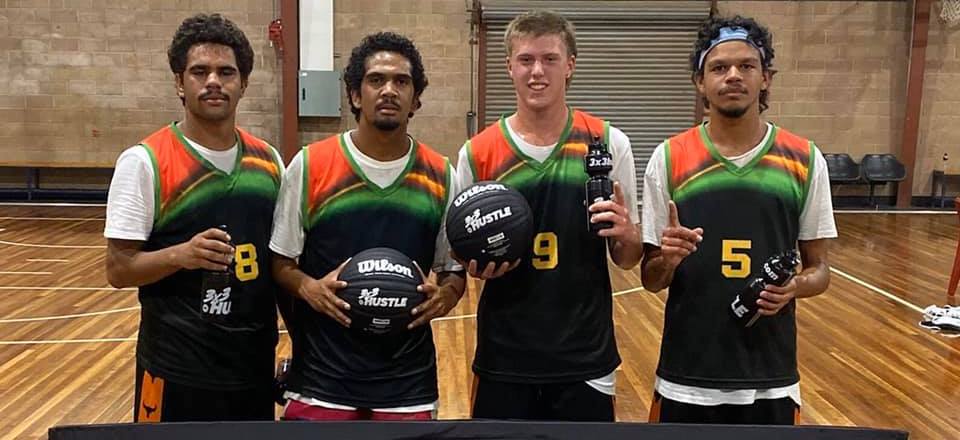 Photo: Alice Springs 3×3 Street Hustle winners: Dominique Forbes, Sabian McLaughlin-Liddle, Khori Mills-Richardson, Shawn Foster
Basketball Northern Territory high performance manager Rod Tremlett says the organisation wants to expose 3x3Hustle to as many people as possible, as 3×3 basketball continues to grow across Australia.
With Boundless Possible NT having a strong performance at this year's NBL 3×3 Pro Hustle, Darwin hosting the final leg of that tour, and a successful 3×3 Street Hustle being ran in Alice Springs this past weekend, the footprint of 3×3 basketball in the Northern Territory continues to expand.
Tremlett says 3×3 provides players an alternative journey to the elite level and Basketball Northern Territory hopes to nurture that pathway in the future.
"We want to give the players the opportunity to be exposed to the 3×3 game, which is quite different to traditional basketball," Tremlett said via The Centralian Advocate.
"It is an extra pathway for all playing athletes in our sport now, so we want to expose as many people to it as possible now that it is an Olympic sport."
3×3 basketball will make its Olympic debut in 2020 and Commonwealth Games debut in 2022.