3×3 Basketball Is "Very Me" Says Bec Cole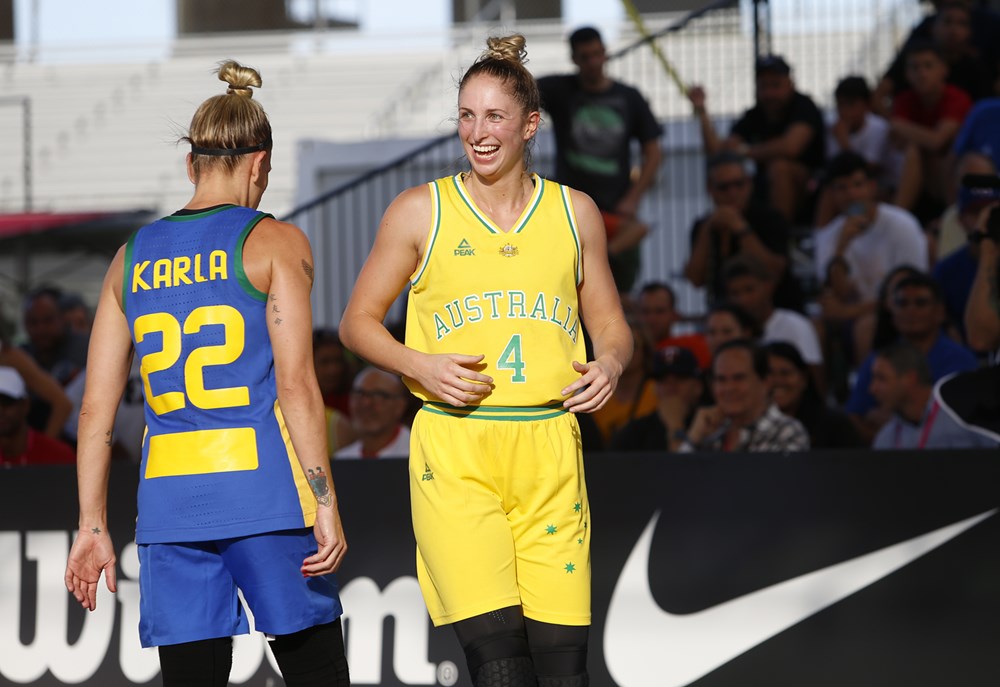 This story was originally published by Ben Waterworth on FOX Sports Australia. Click here to read the full story about Bec and Gary Cole's incredible bond through injuries, cancer, 3×3 and more.
Australian superstar Bec Cole says the 3×3 basketball format is "very me" and has revealed the sport helped her regain self-confidence.
Cole has quickly risen to become the top ranked 3×3 player in Australia and explained how the shortened format of the game suits her style of basketball perfectly.
"I get to play the style I play. It's very, very me," Cole said, via FOX Sports Australia.
"You can be passionate and have this personality – I think that's why FIBA love me so much because I'm just my weirdo self, but also competitive as hell, trying to win every bloody game – all while being proud to represent my country.
"It's really cool, really new and it has a soft place in my heart because it's helped me get my confidence back in myself."
After a number of injuries early in her career, Cole has used 3×3 as a platform to get back on the international level and become a more prolific scorer in the WNBL.
Cole is expected to be a member of next year's Australian national team that'll compete in March's Olympic Qualifying Tournament and says making the Olympic Games would be a surreal experience.
"Now that it's actually a reality that it could happen, it's almost a bit of a 'pinch me' moment," Cole said.
"We're working hard until we know we're in that top three. But imagine if that would happen? It would be the best thing in the world."