Australia's Olympic dreams dashed in OQT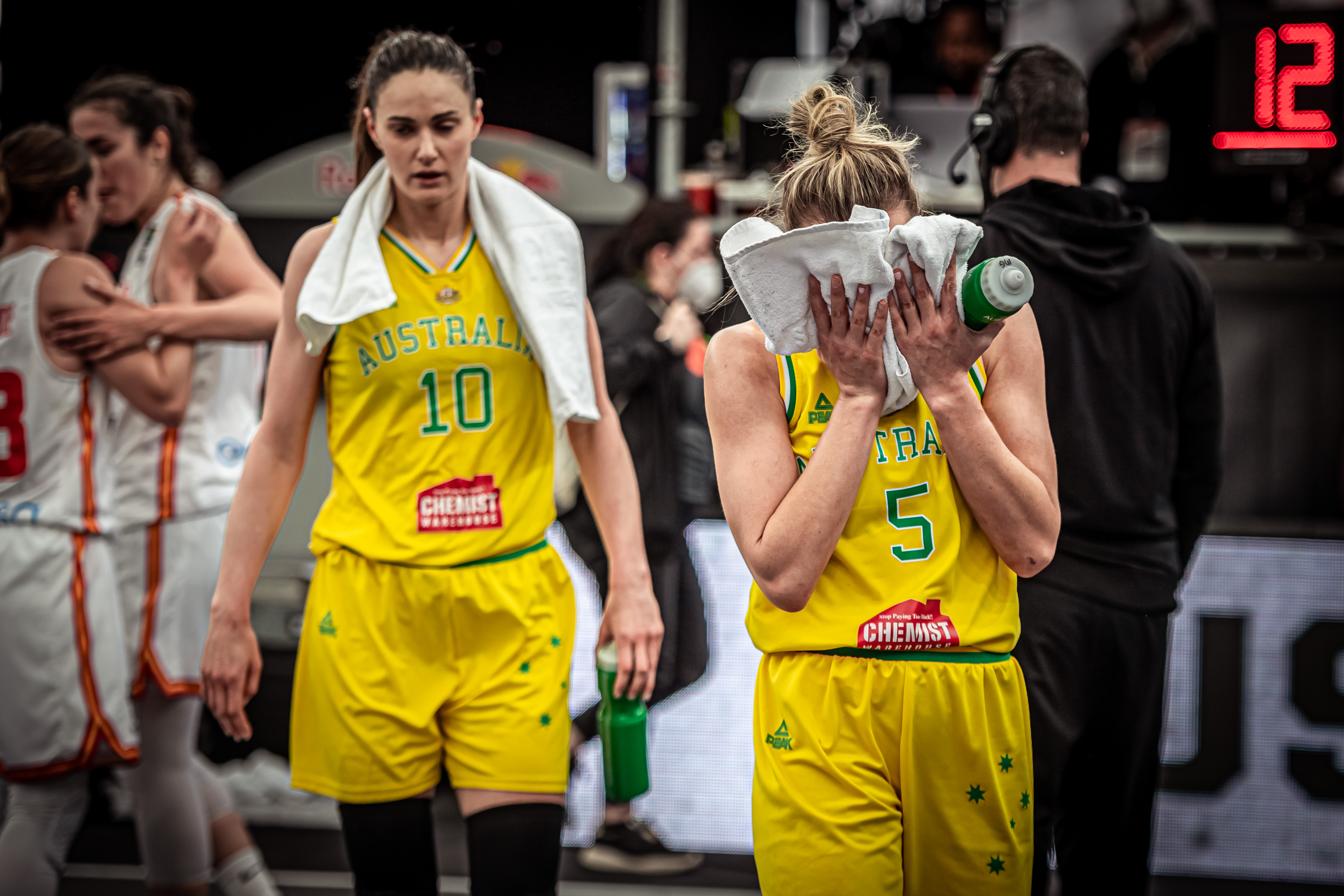 Australia's Olympics dream is over after falling to Spain 14-12 in the knockout stages of the FIBA 3×3 Olympic Qualifying Tournament. 
The team had to secure a top three finish to advance to Tokyo but instead finished sixth. 
Coming into the game, Australia had gone 3-1 in the pool stages of the tournament, thanks to a 22-5 win over Thailand and a 22-2 victory against Iran, following their early loss to Japan and three-point win over Ukraine on day one of OQT.
The Aussies kept in touch with Spain throughout the do-or-die game but were let down by poor shooting at the death. 
However, Australia can take positive signs out of the tournament, with Alice Kunek in particular impressing with her outside shooting, Maddie Garrick hitting a game-winner and Bec Cole and Keely Froling defending well throughout the tournament. 
Despite Australia now returning home, the 3×3 action doesn't stop there with a range of Street Hustle Tours coming up around the country. 
The next one begins on June 1 on the Gold Coast.