Australia's 3×3 OQT schedule revealed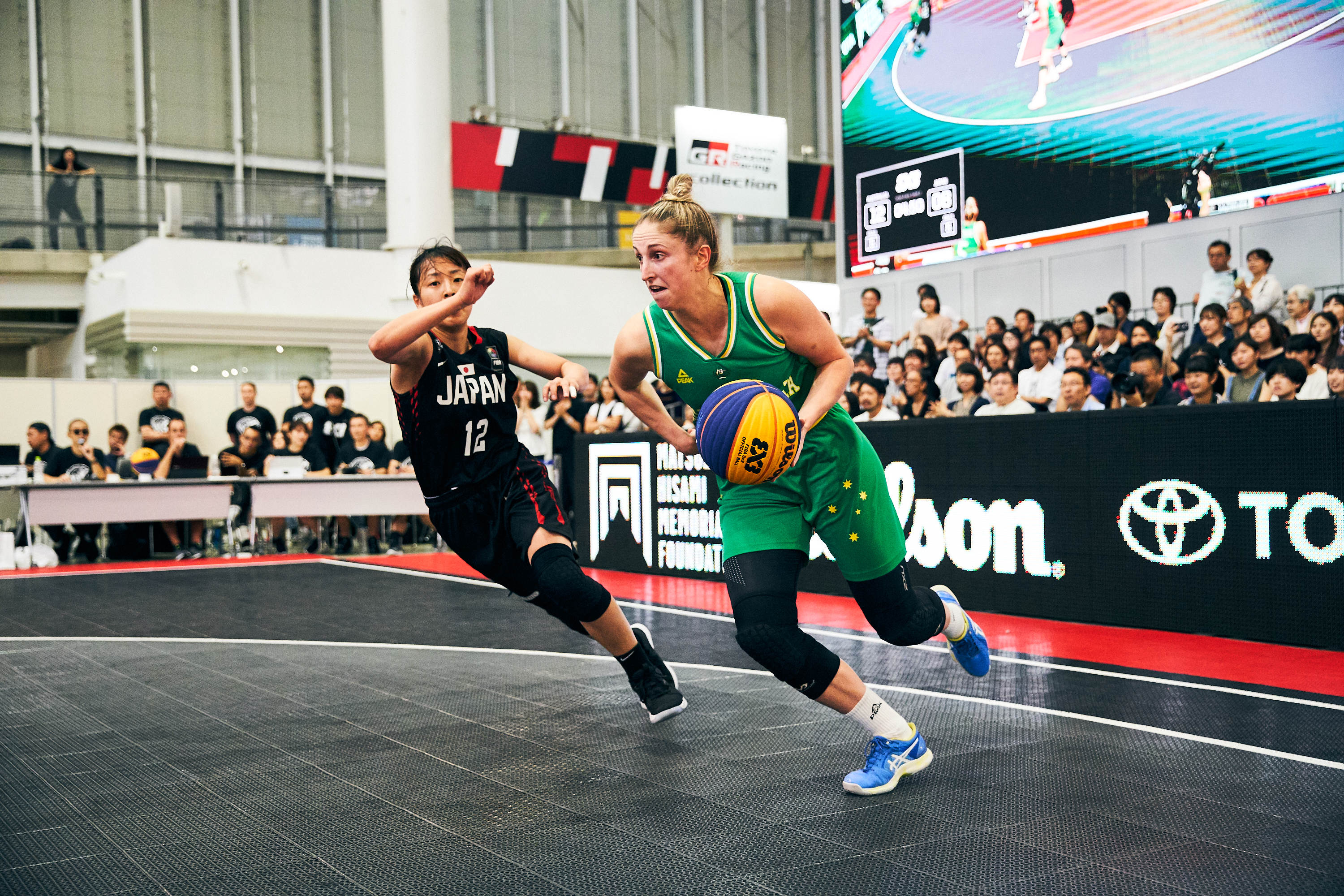 FIBA has announced the schedules for the FIBA 3×3 Olympic Qualifying Tournaments that will be held in Graz, Austria, where the Australian Women's 3×3 Team will be looking to qualify for the inaugural Olympic Games 3×3 competition at Tokyo 2020.
The Australian women, who are in preliminary round Pool B, will take the court first and on May 26 will face Japan at 7:15pm (all times listed are AEST) and Ukraine at 9.45pm. On May 28, they will close out pool play against Thailand at 7:40pm and versus Iran at 11.20pm.
The top two finishing teams from each preliminary round pool will advance to the quarter-finals on May 30, and the quarter-final winners will advance to the semi-finals to be contested on May 31 (AEST). The three Olympic berths will go to the two semi-final winning teams and the third-place finisher.
Basketball Australia recently announced the seven athletes still vying for selection in the final team for this Olympic Qualifying Tournament, with the final four players plus a reserve to be named by the FIBA deadline of May 18.
The Australian Women's 3×3 squad for the FIBA Olympic Qualifying Tournament consists of Rebecca Cole, Keely Froling, Maddie Garrick, Alice Kunek, Anneli Maley, Lauren Scherf and Marena Whittle.
Playing in Pool A at the women's tournament will be France, USA, Germany, Uruguay and Indonesia; Pool C includes Belarus, Estonia, Hungary, Netherlands and Sri Lanka; and Pool D features Austria, Italy, Spain, Switzerland and Taiwan.