Australia Qualify for 3×3 World Cup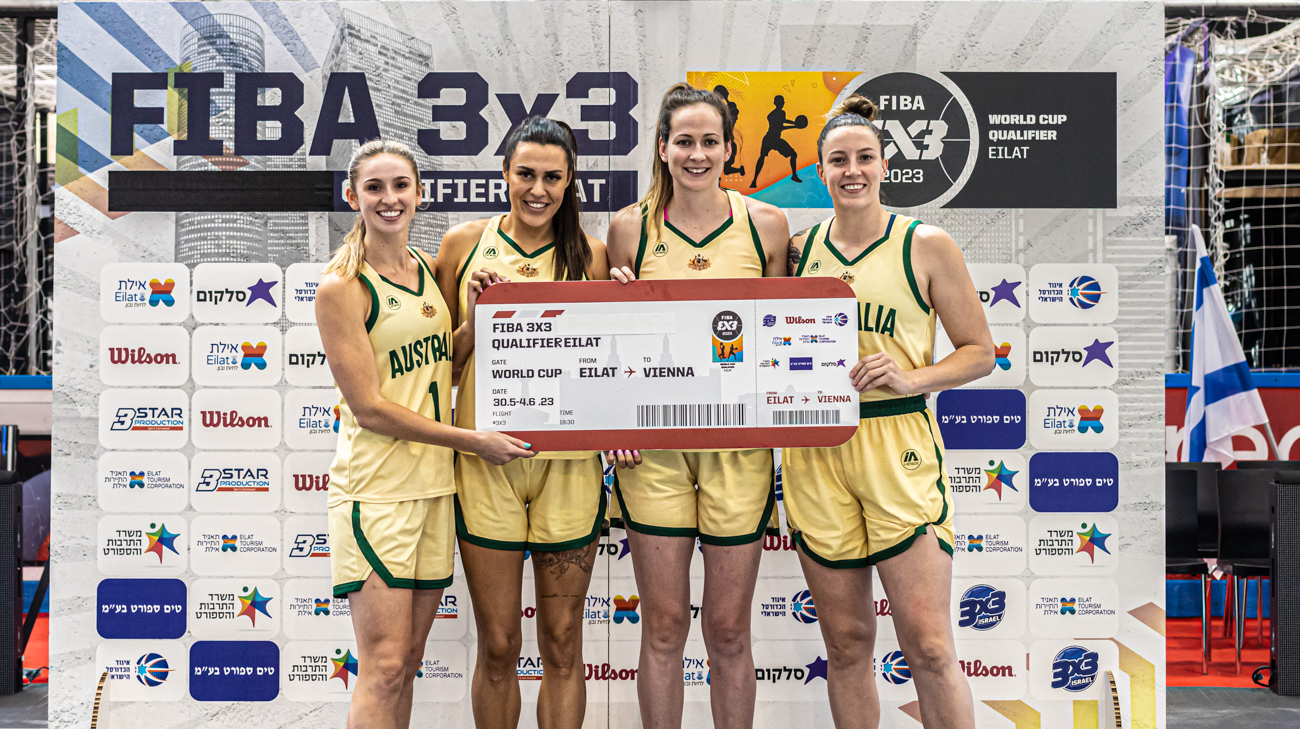 The Australian women's team are off to the 2023 FIBA 3×3 World Cup after going undefeated in the World Cup qualifiers this weekend.
Australia defeated the home side Israel (21-11), Madagascar (21-9) and Czech Republic (18-16) to qualify for the World Cup. Marena Whittle and Alex Wilson combined for 19 points to book Australia's ticket to Vienna.
3×3 mainstay Keely Froling and youngster Miela Goodchild rounded out the squad that led Australia's charge over the weekend.
It will be the Australian women's 5th appearance in a World Cup, with its best finish being a bronze medal in 2012. The Aussies finished 4th in 2019, 9th in 2017 and 11th in 2016.
The 2023 edition of the FIBA 3×3 World Cup will take place in Vienna, Austria, on May 30 – June 4.
Meanwhile in the 3×3 Women's Series, Australia secured a silver medal with the squad of Amy Atwell, Chloe Bibby, Emma Clarke and Lauren Mansfield.
Australia lost to China 21-13 in the gold medal game.