Two Australian Teams On International Stage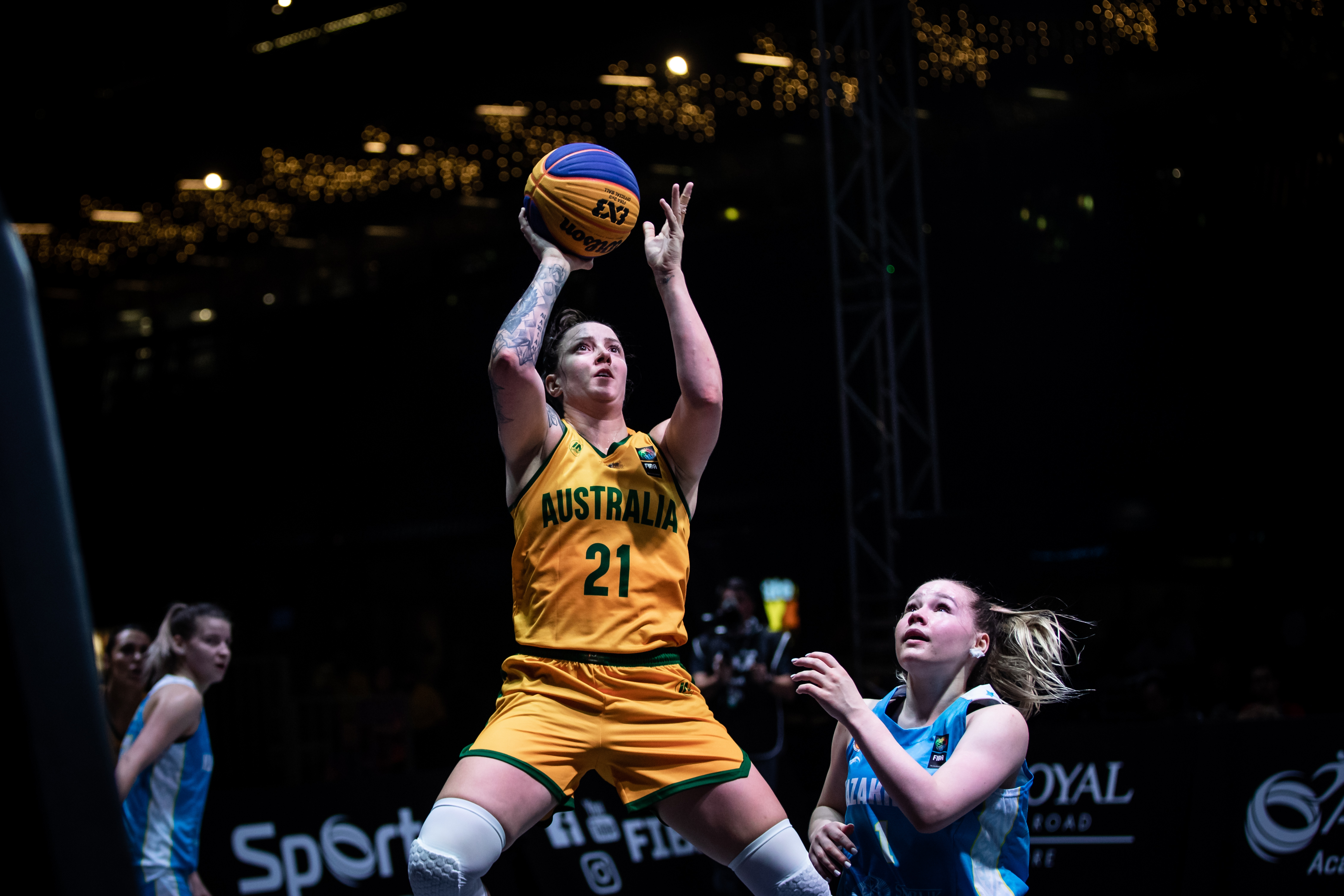 The Australian women's 3×3 team will hit the court in two different 3×3 tournaments this weekend, with a spot in the World Cup on the line.
Miela Goodchild, Alex Wilson, Keely Froling and Marena Whittle will compete in the 3×3 World Cup Qualifier in Israel.
Twelve teams – six in each gender – will compete for the last three men's and women's tickets to the FIBA 3×3 World Cup 2023, which will take place in Vienna, Austria, on May 30-June 6.
Pool A looms as a titanic battle between Asia Cup 2022 silver medallist Australia, former World Cup champs Czech Republic and Africa Cup 2022 silver medallist Madagascar.
The FIBA 3×3 website has identified Wilson and Whittle as two players to watch at the event, writing the below about the dynamic pairing:
"With strength and determination, Whittle dominates the paint – especially the boards – but don't think she's just a one-trick pony. The 5ft. 11in (1.8m) Whittle also has the shooter's touch and plays mean D.
"She will cause opponents nightmares alongside super athletic Wilson, who was a standout at the Asia Cup.
"Still relatively new to 3×3, she seems born for the half-court and – much like Whittle – she can do it all whether it's playing lockdown D, nailing a dagger from the logo – which she did to win the Asia Cup title – or making a hustle play."
Australia's World Cup Qualifier campaign begins against Madagascar at 1:50am AEST on May 7.
Meanwhile in Wuhan, the squad of Chloe Bibby, Emma Clarke, Amy Atwell and Lauren Mansfield will compete in the 3×3 Women's World Series.
Mansfield looms as a key contributor for the Aussies, with the FIBA 3×3 website highlighting her as a player to watch:
"Talking about strings, no one has got it down on lock like Lauren Mansfield.
"The 5ft. 7in. (1.70m) guard, while new to the 3×3 scene, is no stranger to controlling the show. The Gangurrus won the FIBA 3×3 Asia Cup 2023 and are coming into the Women's Series riding the wave.
"Winning is an art form, and Mansfield knows just how to move the brush."
Australia's Women's Series campaign begins at 5:45pm AEST on May 6 against Germany.