Amsterdam Talent&Pro win FIBA 3×3 World Tour Doha Masters 2021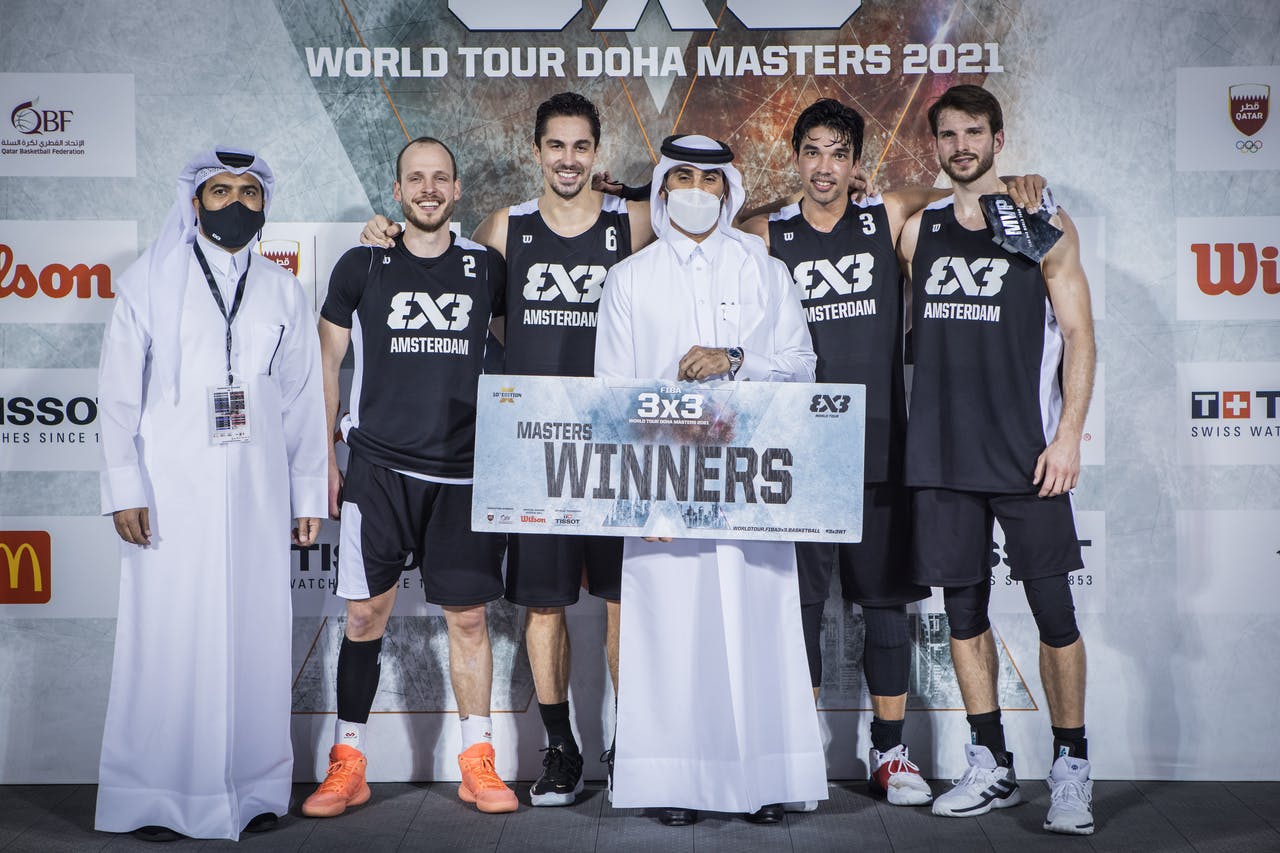 Amsterdam Talent&Pro (NED) won their first-ever FIBA 3×3 World Tour Masters after defeating four-time World Tour winners Novi Sad (SRB) (21-19) in the final of the Doha Masters on March 27, 2021.
With the game tied at 19 with a few seconds to go in the game, new recruit Maksim Kovacevic swished an amazing shot off the handoff from outside the arc to give Amsterdam Talent&Pro their first-ever title on the World Tour. He scored a whopping 13 points in the championship game.
His teammate Arvin Slagter topped all scorers at the event with 35 points and was named MVP.
The number one 3×3 player in the world Dusan Bulut did not win this time but he still led a new-look Novi Sad team all the way to the final. New addition Strahinja Milosevic led his squad in scoring in Doha with 31 points.
In the individual contests, Piotr 'Grabo' Grabowski  (POL) won the Elite Air Dunk Contest while Darius Tarvydas (Sakiai Gulbele, LTU) dominated the McDonalds Shoot-out Contest
All the health and safety measures requested by local and national authorities and the Guidelines for the Return to Basketball, developed by the FIBA Medical Advisory Group (MAG), which were successfully introduced last season, were implemented once again.
DOHA MASTERS STANDINGS
1. Amsterdam Talent&Pro (NED)
2. Novi Sad (SRB)
3. Liman (SRB)
4. Riga (LAT)
5. Ub (SRB)
6. Graz (AUT)
7. Piran (SLO)
8. NY Harlem (USA)
9. Edmonton (CAN)
10. Princeton (USA)
11. Sakiai Gulbele (LTU)
12. Lusail (QAT)
13. Manila Chooks TM (PHI)
14. Doha (QAT)