A Stitch in Time collaborates with 3x3Hustle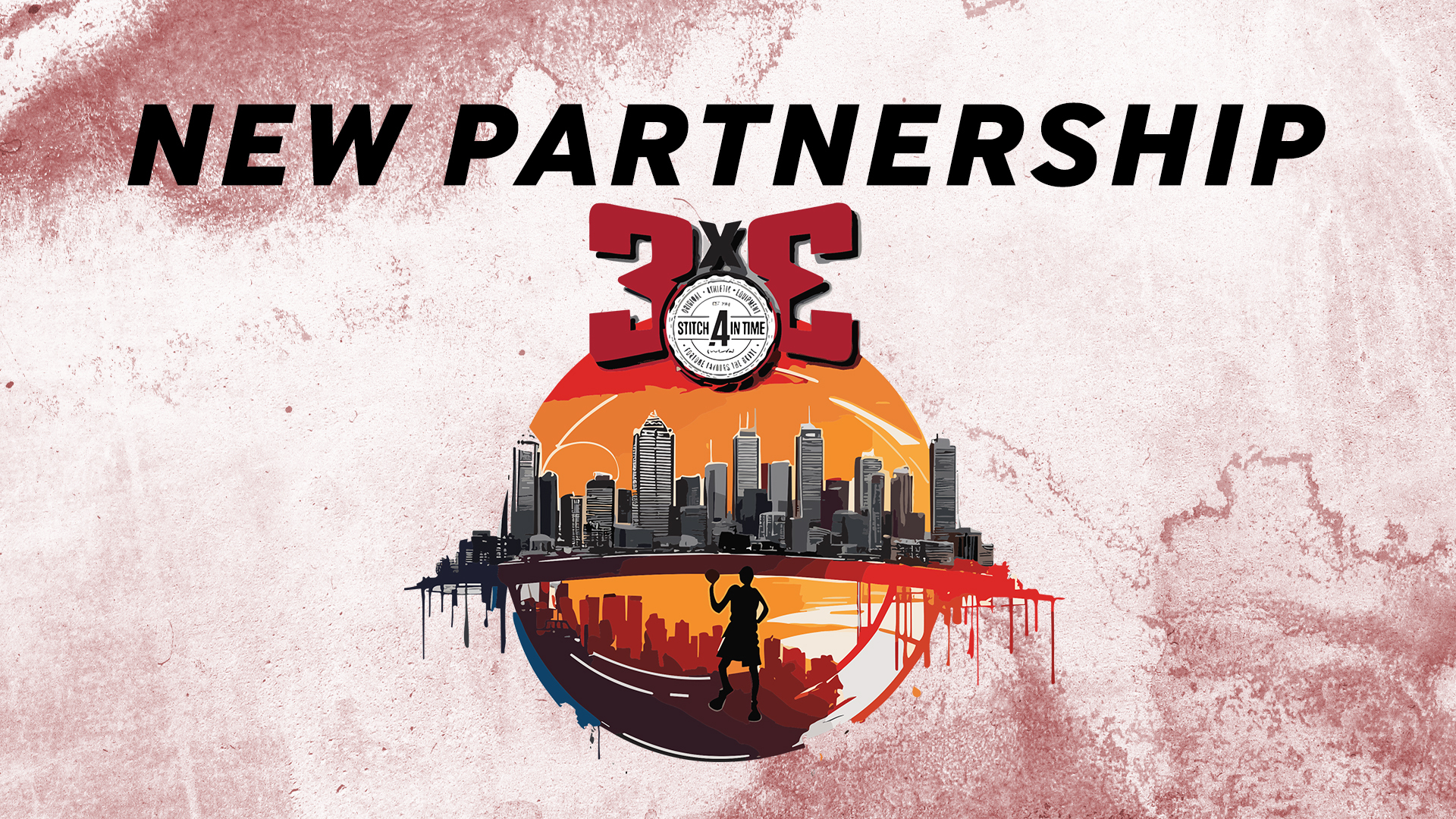 Former 3×3 and Perth Wildcats star, Greg Hire's A Stitch in Time proudly announces a collaboration with 3x3Hustle, aimed at igniting positive change in the lives of young individuals.
This groundbreaking partnership is set to harness the boundless potential of 3×3 Basketball to drive creativity, ownership, and empowerment.
Reflecting on this pivotal juncture, A Stitch in Time Founder, Greg Hire, a driving force behind A Stitch in Time, shared heartfelt sentiments: "Today is an extremely proud day for a number of reasons. 3×3 Basketball has given me so much, more than I ever expected it to," Hire said.
"It allowed me to travel around the world, engage with communities that were seen as an impossibility, develop relationships, and represent my country at Asia Cups, World Cups, and the Commonwealth. I enjoyed the ultimate and went through the lows of it all, but it reignited that passion that you fall in love with as a little kid, having the basketball in your hands, pretending to hit game-winners in the backyard and running through people… that didn't happen as a kid (I promise)."
The initiative aims to nurture leadership, foster community engagement, promote mental health awareness, and unite people from diverse backgrounds, transcending boundaries of nationality, gender, religion, and culture.
Exploring the essence of 3X3 Basketball's unique appeal, Greg passionately highlighted its significance: "3X3 is a sport where tight cooperation within a team cannot be separated from the responsibility individuals must take within the team process.
"Playing 3X3 means achieving and failing together, having a ton of fun together, getting to know each other, learning how to handle each other's emotions, accepting each other's characters, and helping each other to follow the right path towards success. It will eventually yield so much more than simply success on the court."
A core objective of this partnership is to enhance the lives of youth who face limited opportunities. The collaborative efforts will extend beyond events, fostering a vibrant community of leaders and change-makers. Through this dynamic partnership, A Stitch in Time, 3×3 Hustle, and NBL aim to instil creativity, drive, and ownership within young individuals, shaping them into confident and empowered members of society.
Greg added, "Our aim is to make street basketball and street sports in general, play an important role in improving lives. Not only helping the individual, we can also change communities and bring people together, regardless of their nationality, gender, religious, or cultural backgrounds."
As anticipation builds, the partnership promises a remarkable series of events scheduled for the end of 2023 and 2024.