3x3Hustle Featured On VicHealth's 'Doing Sport Differently' Program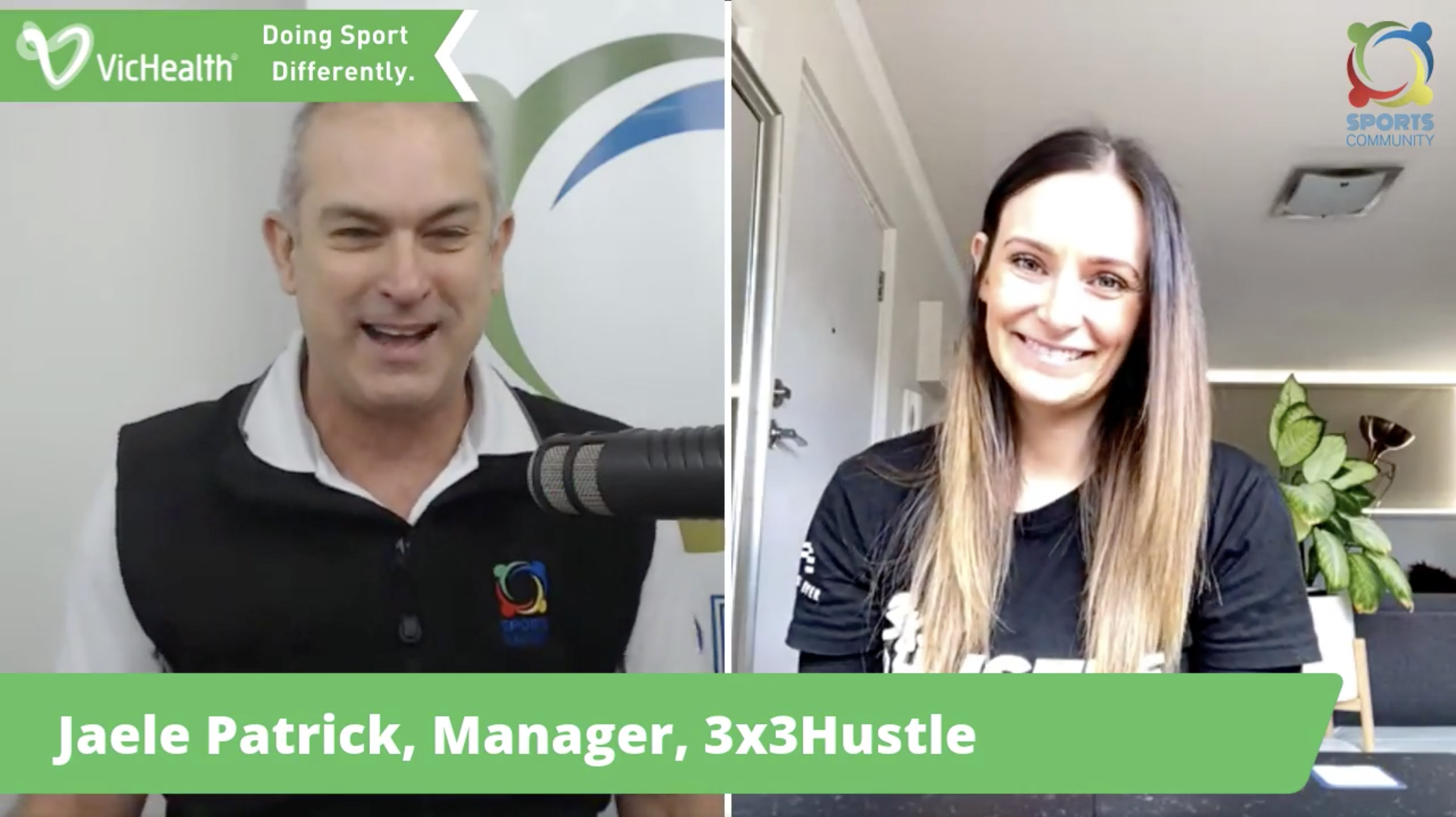 3x3Hustle was recently featured on VicHealth's 'Doing Sport Differently' campaign during a live stream on the Sports Community Facebook page.
Sports Community is focused on helping grassroots sports clubs succeed and their CEO Steve Pallas spoke to 3x3Hustle Manager Jaele Patrick about the sport's growth at a grassroots and professional level, the future, challenges 3×3 basketball is facing and much more.
The Doing Sports Differently program ran by VicHealth aims to attract, engage and retain less-active Victorians in sport. You can find out more by clicking here.
Watch Jaele Patrick's interview with Steve Pallas below.