3x3Hustle Coming To The Valley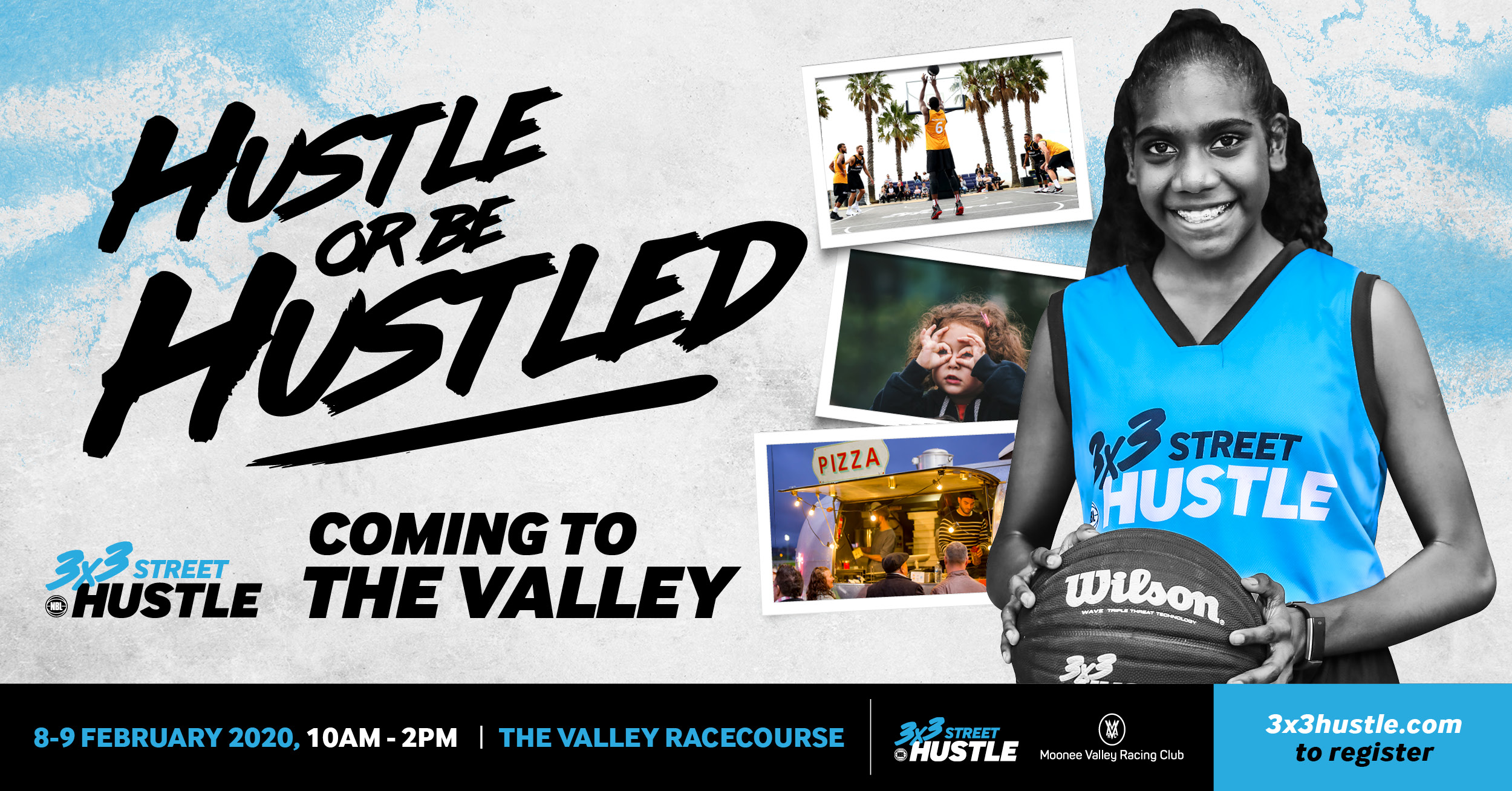 3x3Hustle is coming to The Valley Racecourse in February, in another exciting opportunity for players to either begin or continue their 3×3 journey.
Taking place on February 8-9 2020, the NBL 3×3 Street Hustle event will be open to male and females in age groups U12, U14, U16 and U18, with an open age category also available.
The Valley 3×3 Street Hustle provides players a perfect chance to get their team together and practice ahead of the inaugural NBL 3x3Hustle March Mania.
Whether you are simply balling with your mates or aspiring to be an Olympic Champion, NBL 3×3 Street Hustle events is the place for everyone to begin. This is where you enter into the Hustle system. Find out more here.
You can register for The Valley 3×3 Street Hustle now by clicking here.