3×3 star Whittle making a difference in LGBTIQA+ community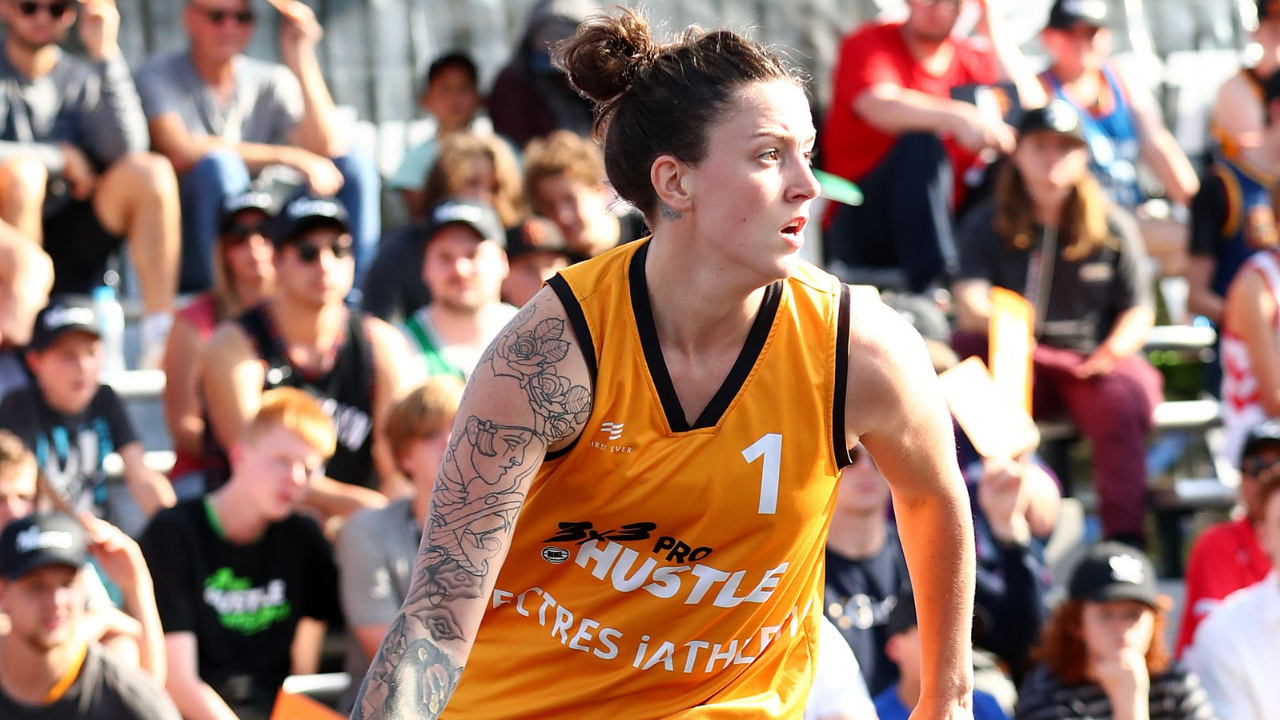 On the court, Marena Whittle is a talented 3×3 baller as well as an Adelaide Lightning star in the WNBL. 
Not only is she working tirelessly to improve her game off the court, but she is also working hard to make a difference in the LGBTIQA+ community, particularly by making basketball in Australia a safe space. 
She was involved with an LGBTIQA+ basketball organisation, Bushrangers Basketball, has advocated for a WNBL Pride Round and was successful in getting an Adelaide Lightning Pride Game going. 
Sport was once daunting for those in the LGBTIQA+ community, but Whittle told Stories of NBL1 that she can see impressive progress being made in basketball. 
This became evident when she and her partner, Anneli Maley, trained together at Maley's home NBL1 South club, Eltham earlier this year.
Maley is also an up-and-coming 3×3 star, having played in and won multiple 3×3 Pro Hustle Tours alongside Whittle.
Maley's home stadium has a rainbow flag proudly displayed, which Whittle said goes a long way to creating safe spaces in the basketball community.
"It creates a safe space where people feel comfortable to be themselves, which I think is massive," the 27-year-old said. 
"I just find that it's so important that people feel comfortable to just enjoy who they are as a human being. 
"Whether they're on any letter of that alphabet, we can all be ourselves at any time of the day and we should all be respected for that. 
"I love where the world's going and I love where basketball is going in this space." 
Whittle is currently gearing up for the upcoming WNBL season and with uncertainties surrounding border restrictions, she is aware that hubs could once again be an option. 
While she admitted she struggled in last year's hub, she believes she will be better for it if hubs return this season. 
"I think I took a lot away from last year, getting swept up in the excitement of it all," she reflected. 
"I didn't seem to find much time to take care of my mental health. 
"It's so important to take care of yourself whether it's like five minutes to go get a coffee by yourself or make some calls to home. 
"I don't think that I had any sort of communication consistently with my family and my friends back in Victoria. 
"So if we do go into a hub situation, and the season does get a little bit disrupted… I need to keep my lines of communication open with my family and I need to keep those relationships active. 
"I need to reach out if I need help with my family and I need to find those people within my team or within my staff or within my coaching group or within the league. 
"I actually don't think I'll be too mad if we do go into a hub because last year has prepared me so much. 
"I'm just excited to play a proper season."
Catch Whittle in action for the Lightning when the WNBL season tips off on December 2.