The Check-In: Bec Cole on making a difference in lymphoma community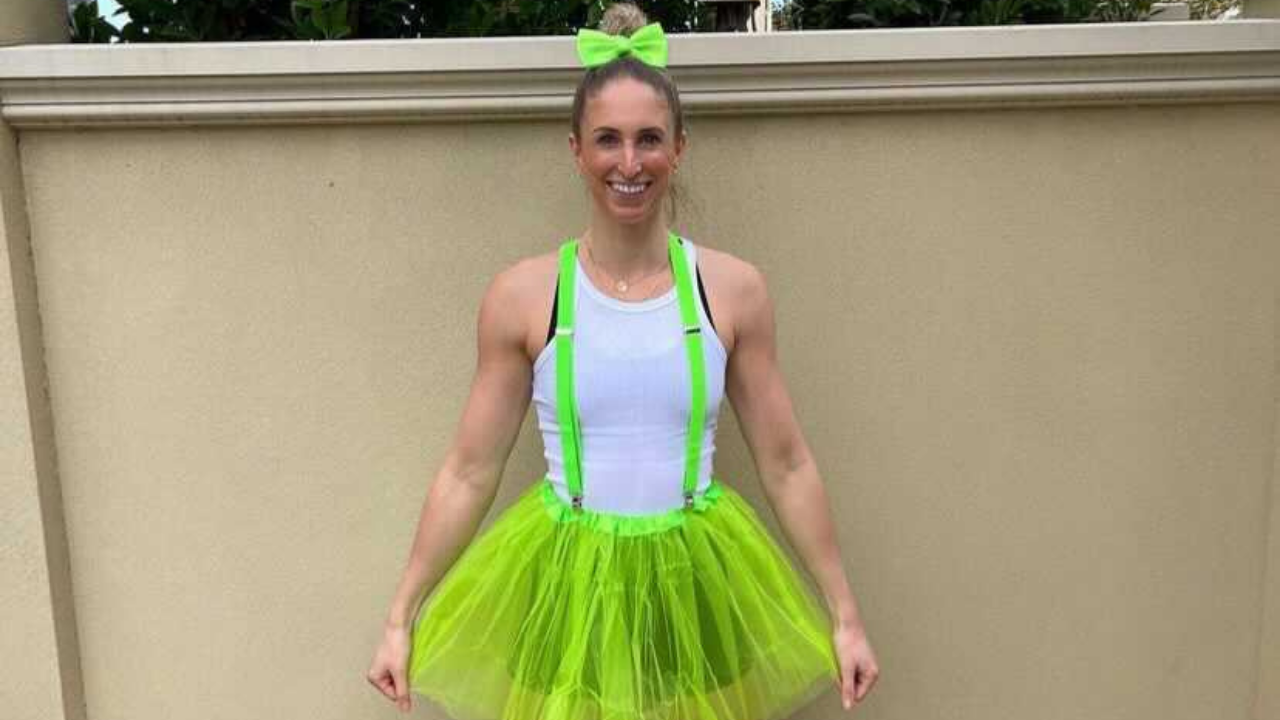 Not only is Bec Cole a star on the 3×3 court but she is also a star in the lymphoma community. 
Cole has notched up two Pro Hustle Series wins, a FIBA 3×3 Asia Cup Gold Medal and 2019 MVP win. 
She is also an Australian 3×3 National Team Member and a WNBL All-Star Five Member. 
Having grown up in Mount Waverley, Victoria, Cole now plays for the Southside Flyers in the WNBL and is a proud ambassador for Lymphoma Australia. 
In honour of her Dad, Gary's two-year battle with lymphoma, Cole became an ambassador for Lymphoma Australia, raising awareness and advocating for prevention of the disease. 
When Gary first found out he had lymphoma, Bec was competing for Australia in the 2019 3×3 Women's Series and returned home to the devastating news. 
It's where the Cole's family story with lymphoma first began. 
"I remember we just came back from a 3×3 World Series, we were in Tokyo," Bec reflects. 
"He knew right before we left that he had just been diagnosed with lymphoma and obviously waited until I came back because obviously, the 'C' word, cancer, is super scary.
"No one immediate in my family had had it so it was really scary."
While Gary is now in remission and "healthy and happy", lymphoma is still the most common cancer for people aged 15-29 years. 
After seeing what her Dad went through, Bec knew she wanted to continue to make a difference in the community to help other people going through the same journey. 
"With this being so close to my heart, I reached out to the lymphoma community and asked: 'hey, is there any way in the world I can help?'" She says.
"What's so crazy is that lymphoma is such a common cancer that people have but no one actually knows much about it. 
"September is the awareness month for lymphoma so I've just been wearing lime whenever I can, promoting it as much as I can and educating people. 
"Even though it is a sad thing, you want to make it fun for the people who are diagnosed, you want to brighten someone's day with it all." 
Now, Gary is able to participate in events like Lime for Lymphoma alongside his daughter. 
"Something fun happened last year, when it was Lime for Lymphoma in September again," the 27-year-old shares. 
"We actually did some activities to raise awareness, so every week, we did a challenge.
"That was something I'll never forget, because we're raising awareness for a cause that my Dad had, and so many other people in the world have had. 
"It was so much fun and I feel like it brought us closer together." 
Bec says she is inspired by her Dad, who despite a life-changing diagnosis, is the "fittest he's ever been". 
"I just think he's amazing, like, I'm so proud of him," she says, smiling.
"He went through chemotherapy and radiation and it was insane, and if you looked at my dad, he was a bit white and he went bald. 
"But I was like: 'you look so good.' 
"It's just a testament to the human he is and how he looks after his body. 
"He actually just had his bloods checked last week, and he's all good." 
While the story is a happy one for the Cole family, many people in Australia and around the world are still suffering with the disease. 
It's why Bec encourages the 3x3Hustle community to get involved in lymphoma awareness initiatives and donate via lymphoma.org.au.
You can also get involved with Lymphoma Australia on Facebook, Twitter and Instagram.