3×3 Needs to be Treated like a Legitimate Sport: Coenraad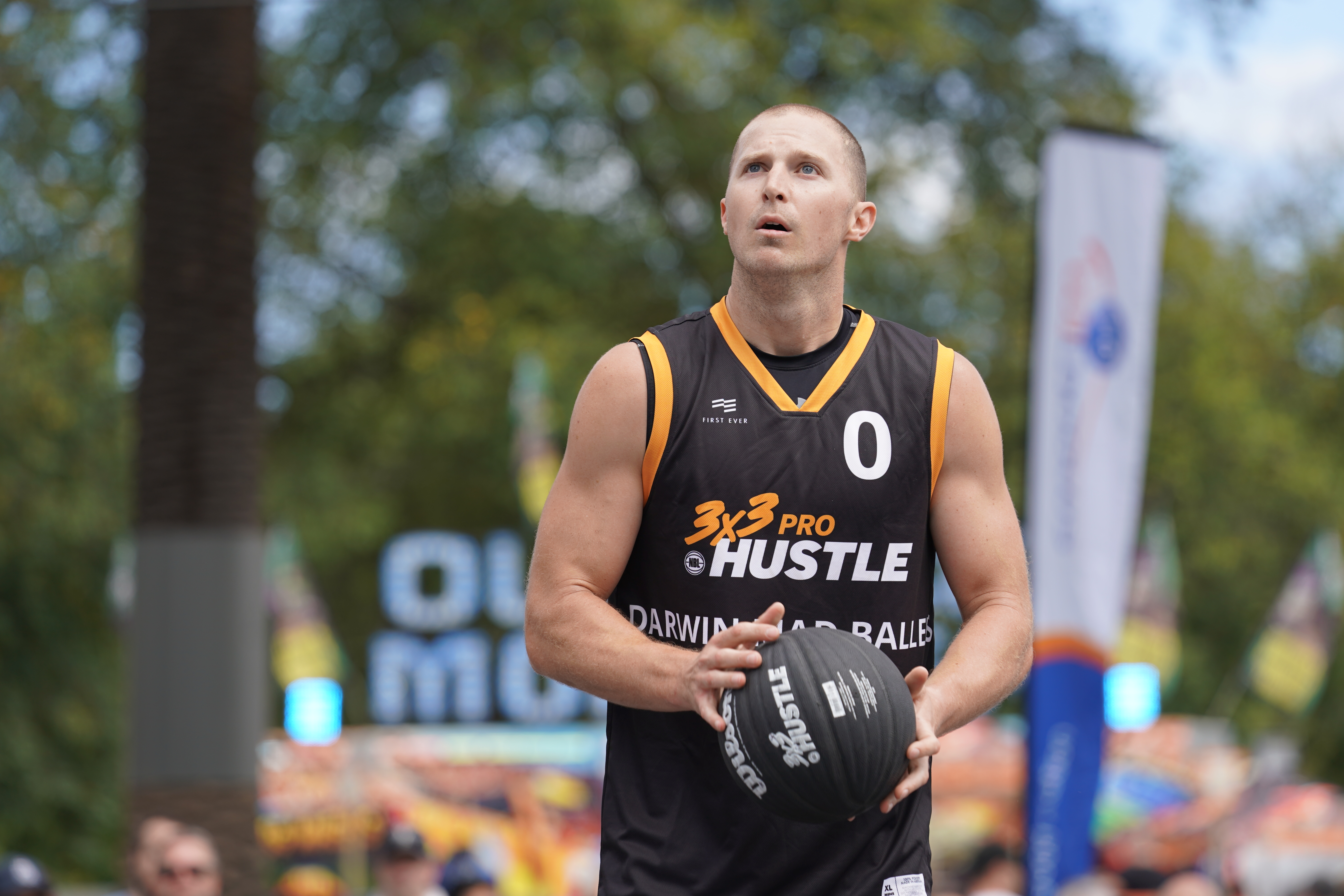 Australian 3×3 superstar Tim Coenraad has launched a passionate defence of 3×3 basketball, saying the sport needs legitimate pathways in Australia to build a stronger pool of players.
While the sport is still new to Australia, Coenraad has explained how its status as an Olympic sport should see it given the respect it deserves at junior level to grow pathways, opportunities and better professional teams.
"I don't think people really realise that this is an Olympic sport now," Coenraad told the 3x3Hustle Hype Podcast.
"This needs to be treated seriously, this isn't a streetball thing anymore. This isn't a hyped up, glorified sport, this is in the Olympics. It has a World Cup, Asia Cup, Europe Cup. It's a legitimate sport now and it needs to be treated that way. 
"We need to develop the pathway. I want to see it on the junior level put into some sort of tournament where you have a weekend where you play a certain amount of games and you win tournaments each weekend and move on.
"The pathways will need some tweaking to get it right, but you need to have that transition.
"We need to have the legitimate pathways that go through the U18 ranks so you can send an U18 Australian team to the World Cup, you can send U23 guys to these cups. These are great opportunities for kids, opportunities that they might not get in five-on-five.
"I know there are people that have been doing this for a lot longer than me that have been involved in junior sports and pathways for a long time. Whoever those people are need to get together and hash this out because this needs to happen.
"It's too good a sport to give up."
Coenraad also explained how 3×3 shouldn't be seen as a competitor to five-on-five – instead it is there to create more opportunities for kids to play and succeed in basketball.
"I might be a little bit naive in saying this, but I think more basketball is a good thing," Coenraad said.
"The more opportunities for kids to play, kids that may not have been recognised in five-on-five and may not have the certain skills, can use 3×3 and still be successful.
"From memory, Dusan Bulut, the world's number one 3×3 player for a while, he was a division two five-on-five player and not getting much attraction. He comes out in 3×3, his skills transfer perfectly and all of a sudden, he is a world figure.
"If a kid has an opportunity to do that, I think that's the perfect pathway."
3x3Hustle has helped lay the foundations for the sport in Australia and Coenraad says they have done a great job creating momentum and exposure for 3×3 basketball.
"I like what Hustle is doing with the Community Hustle and having ambassadors and getting us out there. I think that's a good step forward," he said.
Listen to the 3x3Hustle Hype Podcast every Thursday. Greg Hire is joined by a special guest each week to discuss the world of 3×3 hoops. Available on Spotify, Apple Podcasts and YouTube.
The views on this page do not necessarily reflect the views of 3x3Hustle, the NBL, its Clubs or partners.