3×3 Has Come At The Perfect Time Says Garrick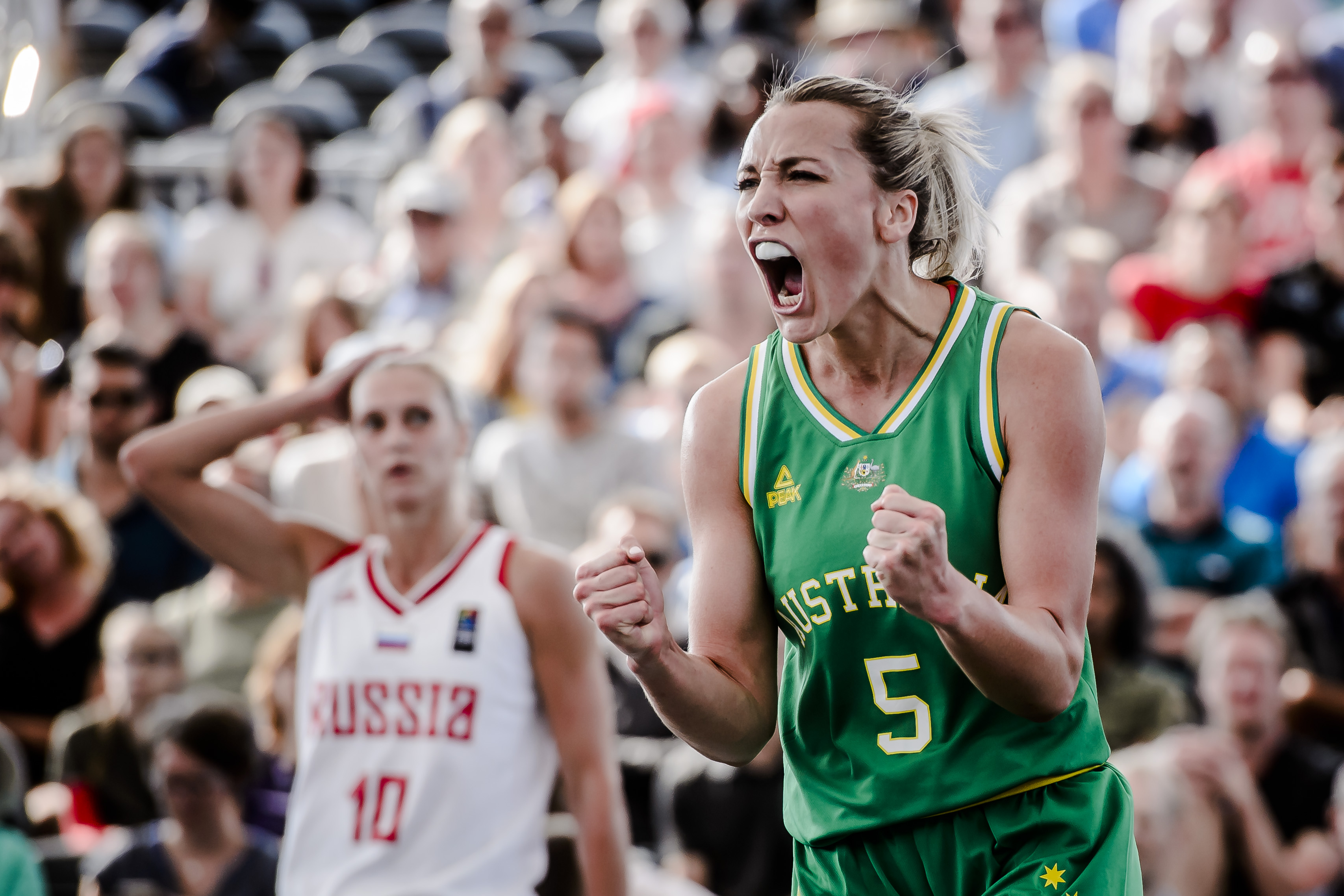 Written by Megan Hustwaite
Maddie Garrick credits representing her country in the shortest form of the game as the key to impressive NBL1 form.
The 27-year-old suited up for the Nunawading Spectres for the first time a month ago following 3×3 commitments for Australia around the world and is averaging 19 points per game heading into this weekend's Elimination Final showdown with the Waverley Falcons.
The guard saying returned to the court high on confidence.
"I struggled a little bit, even at training, when I first got back – running into all the bodies and the full-court sprinting and stuff like that was a big change,'' Garrick laughs.
"I find it's much easier going from five-on-five to 3×3. Playing 3×3 has really helped me in areas of my five-on-five game even just from the physicality point of view, getting to the basket and having a little more freedom to read and play the game.
"For me, 3×3 has come at the perfect time. I see it as my pathway to the Olympics because I haven't been in the Opals squad for a while but now I can really focus on 3×3.
"The other thing about it is that you're part of a team of four so as Dave (Coach Dave Biwer) explains it you don't go on a tour and might play or might not play, there's four of you so it's all in.
"It's been really good for my basketball and for me personally to be so busy with it and get some international experience. I also think having it going into the WNBL season with the Boomers will be really effective as well."
Garrick, through ties to Nunawading coach Paul Flynn, trained with the Spectres before heading overseas on a short-term European contract. With her mind set on having a small break, it was abroad where she caught the playing bug again and decided to compete in the maiden NBL1 season on her return.
And she's settled in smoothly and seamlessly at The Graveyard.
"The group's great. I've known Flynny from being as assistant coach at Boomers, I like how he coaches and get along with him really well. I wanted to go to a team where they were already a good team with good fundamentals and good players in a good environment where I could just play and enjoy it, work on my game,'' Garrick explains.
"They were already a really good team before I got there. We've had a few injuries in the last couple of weeks, Izzy Chilcot's been out a little longer, so when I spoke to Flynny (Nunawading coach Paul Flynn) I was going into the team to help the team not to try and save the team."
Now, a cut-throat final awaits the Spectres, 12-8, at home on Saturday night.
"You play a season to win the season and to do as well as you can, so to make finals is always the first goal and your long-term goal is to win it,'' Garrick says.
"I've only been here for five games but obviously our team has worked really hard throughout the season to put us in a position to make finals and I'm glad I've been able to help the last couple of weeks to cement our spot.
"We've had a few weeks now to build our chemistry, plays and understand how I fit into the team and vice versa."