3×3 Game Against Australia Was Eye-Opener: Alarie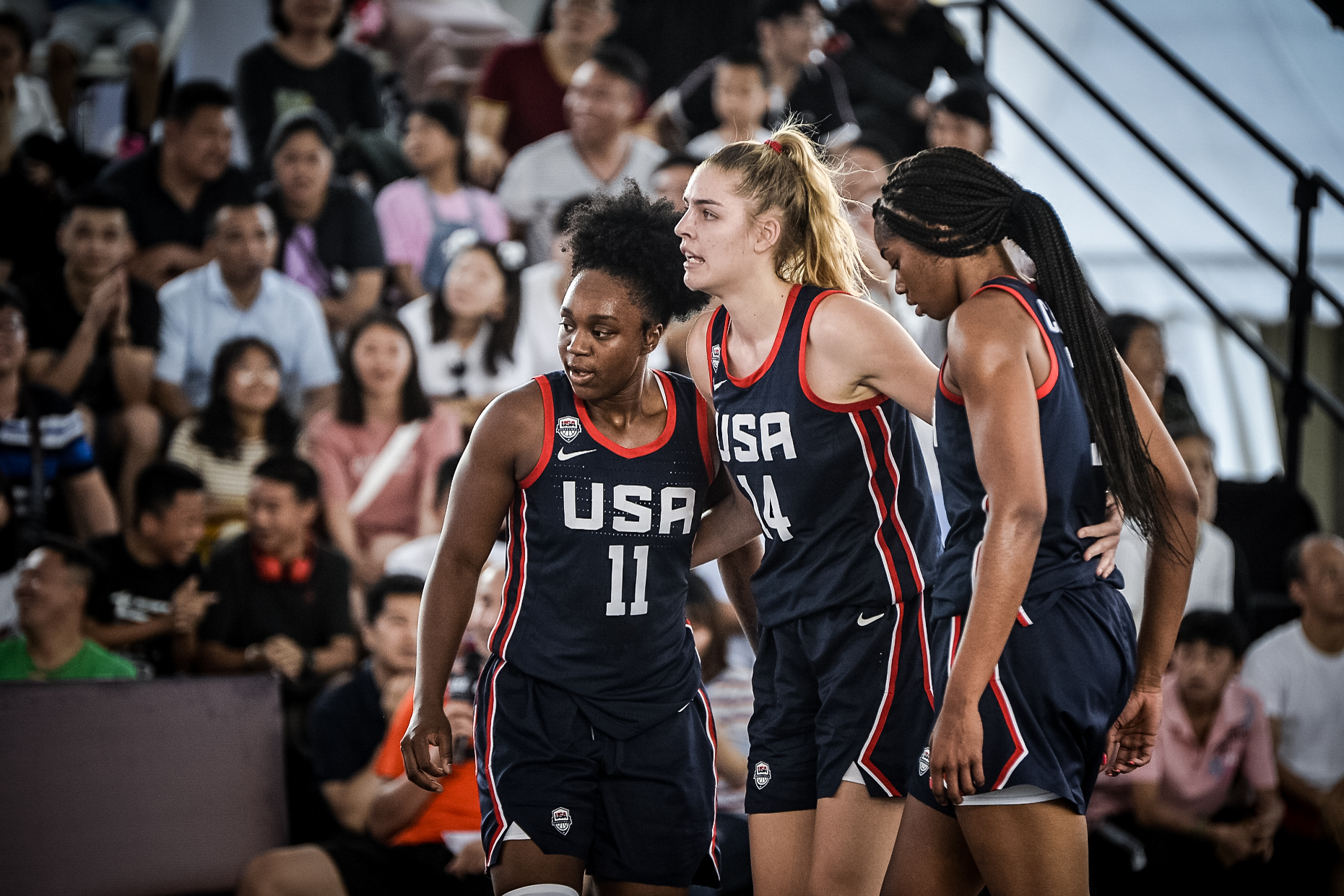 USA 3×3 superstar Bella Alarie says playing against the Australian national team at last year's FIBA 3×3 Women's Series Chengdu Stop was an eye-opener.
The two sides clashed in the group stages of the event, with the Australian team of Bec Cole, Maddie Garrick, Alice Kunek and Hanna Zavecz winning 18-14.
The 22-year-old Alarie, who was drafted fifth overall by the Dallas Wings in the 2020 WNBA draft, says the game against Australia was one of her first on the pro 3×3 circuit and it showed her how to be successful at that level.
"That is quite a challenge when you're playing that group because I remember they were super talented," Alarie told 3x3Hustle Hype.
"They beat us, and it was definitely super eye opening because we had been playing against each other, we had been playing against practice players. Getting out there with actual 3×3 players is different.
"They were very versatile and super talented. They ended up winning that tournament.
"They were great, it was definitely fun to play them because it set a new standard for us and that's when I realised what is expected of us when we get on the court next time. Props to them, it was definitely good competition."
Listen to the 3x3Hustle Hype Podcast every Thursday. Greg Hire is joined by a special guest each week to discuss the world of 3×3 hoops. Available on Spotify, Apple Podcasts and YouTube.
The views on this page do not necessarily reflect the views of 3x3Hustle, the NBL, its Clubs or partners.