2019 NBL 3×3 Pro Hustle 3: Preview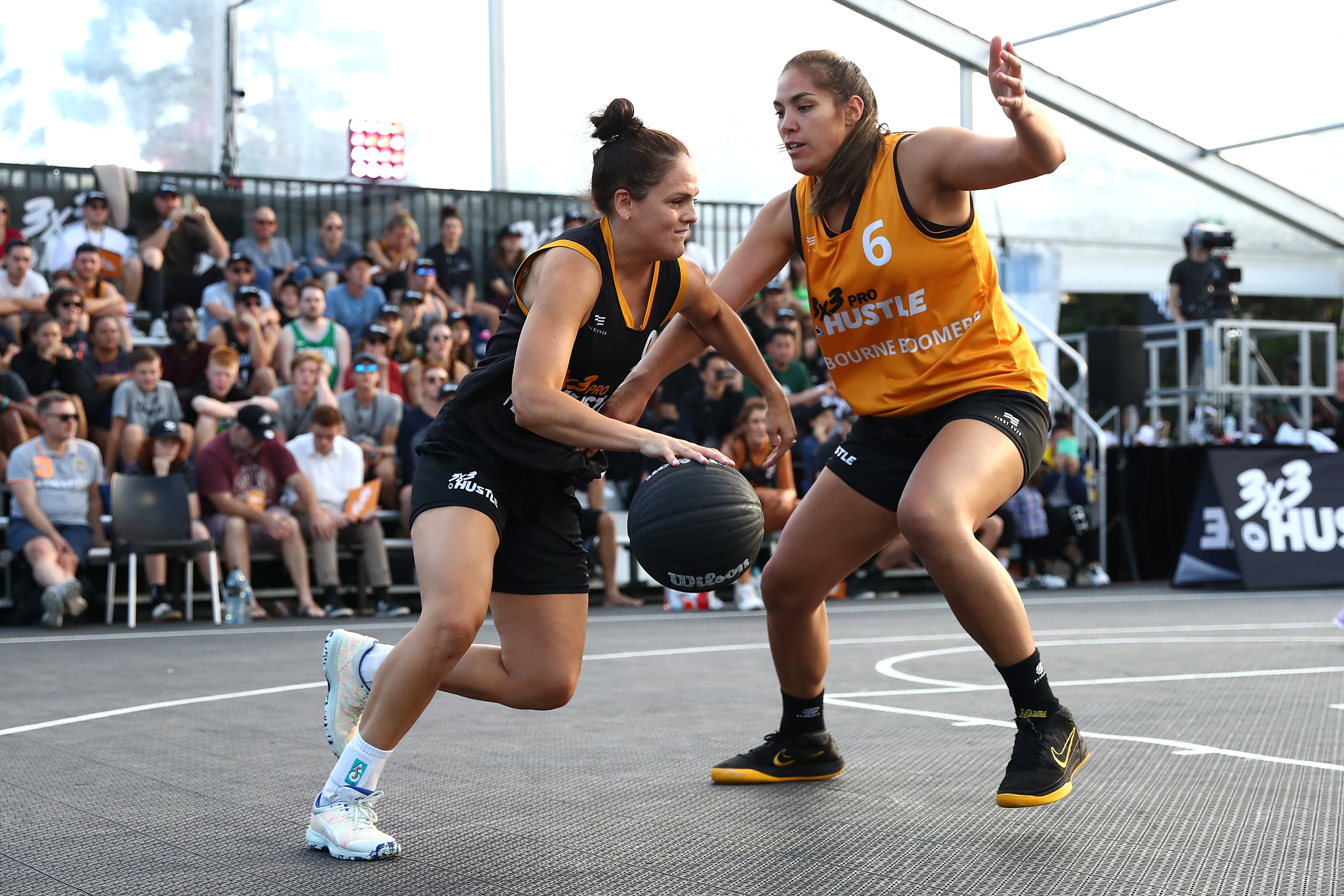 What: NBL 3×3 Pro Hustle 3
When: 10:00am – 1:30pm and 2:30pm – 6:00pm, Saturday April 27 (day one). 9:30am – 12:30pm and 1:30pm – 4:30pm, Sunday April 28 (day two)
Where: Darwin Convention Centre, Darwin
CLICK HERE FOR THE NBL 3×3 PRO HUSTLE 3 SCHEDULE
Open Men's Category:
After taking home the crown in Geelong, Stateside Sports will be looking to go back to back in Darwin and earn the mantle of 2019 NBL 3×3 Pro Hustle champions.
However, they will need to do it without the services of star Harry Froling, who is in America doing NBA draft workouts. Stateside have decided to play with just three men in Darwin, with Jeremy Kendle, Lucas Walker and Peter Crawford holding down the fort.
The other winners of a Pro Hustle event this year, the Geelong Supercats, will enter Darwin with a new looking squad again – their third different mix of players during this Pro Tour. Nathan Herbert, Josiah King, Jonathan Mines and Fred Williams will be representing the Supercats this weekend.
Dave Biwer's Spectres iAthletic squad will have the services of Andrew Steel and Tom Wright, Australia's top two ranked men's 3×3 players. They will be joined by 2012 NBL Rookie of the Year Anatoly Bose, who will be making his Pro Hustle debut.
The Sydney Warriors (Cooper Wilks, Michael Golding, Jayden Prakash, Ciaron Fitz-Gerald) and TSV Reading Cinemas (Matthew Rees, Tim Keating, Keegan Tudehope, Tim Coenraad) will be hoping continuity can lead them to victory in Darwin.
Darwin Mad Ballers and Boundless Possible NT will be looking to put on a show in front of their hometown fans.
Open Women's Category
The Peninsula Bobcats will be seeking to go back to back in Darwin, with the same squad that won it all in Geelong – Amelia Todhunter, Carlie Smith, Anneli Maley and Bianca Dufelmeier – hitting the court this weekend.
Melbourne Boomers will be bolstered by the return of Monique Conti and Australia's number two ranked women's 3×3 player Alice Kunek, who will be making her 2019 3×3 debut this weekend. Kalani Purcell and Taylor Jones round out the Boomers' team.
After missing the second Pro Hustle of the year due to Opals camp, Australia's number one women's 3×3 player Bec Cole will return for Spectres iAthletic. She will be playing with Marena Whittle and Keely Froling.
Boundless Possible NT are sure to be fan favourites in their hometown, while PCYC Queensland will be the other women's side competing this weekend.
How to watch
If you're in Darwin, you'd be mad not to get down to the Darwin Convention Centre and see the action for yourself.
Click here to purchase tickets
If you can't get down to watch in person, you can watch it all on FOX SPORTS with Liam Santamaria, Corey "Homicide" Williams, Sam Groth, and Montana Farrah-Seaton from 2:30pm AEST on Sunday.
You can also stream all the action from 11:20am AEST on Sunday via the following channels:
Keep it locked to @3x3Hustle on Facebook, Twitter and Instagram for updates throughout the day.