Crook Hopes NBL 3×3 Pro Hustle Can Be Marquee Event At Arafura Games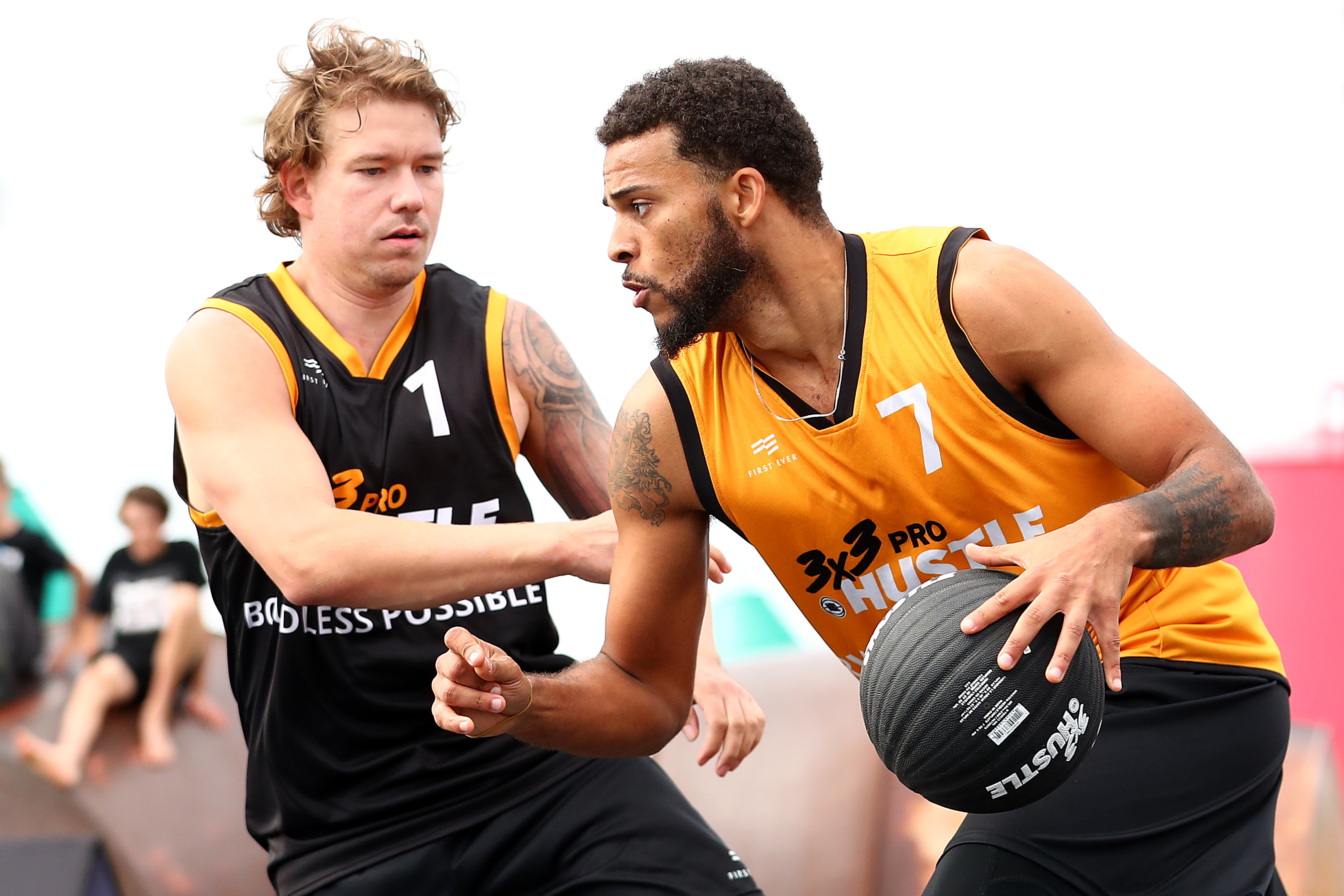 NBL COO and 3x3Hustle Director Andy Crook has expressed his excitement at seeing the NBL 3×3 Pro Hustle hit Darwin this weekend, as part of the Arafura Games.
The finale of the 2019 Pro Hustle tour will see Australia's best 3×3 ballers ascend on Darwin, as teams play for the chance to earn a spot in a future FIBA World Tour Masters event and a FIBA Challenger event.
The 3x3Hustle basketball is one of 17 sporting disciplines at this year's Arafura Games, and with the talent level on display combined with the wonderful scenery set to be provided by Darwin, Crook believes it will be a must see event.
"The (Darwin Convention Centre) venue is perfect," Crook told the NT News.
"It's an ideal horseshoe shape, and with the fantastic imagery in Darwin it'll all work really nicely as part of the broadcast.
"We hope it'll be (a marquee event of the Arafura Games).
"Some of the best basketballers in the country will be in Darwin.
"It's only early days in the relationship between the NBL and Basketball NT, but we hope it (the 3×3 Pro Hustle) is here to stay."
The Geelong Supercats and Stateside Sports won the first two NBL 3×3 Pro Hustle men's events in Melbourne and Geelong and will be vying to be crowned 2019 champions in Darwin and build their credentials on the FIBA World Tour.
Spectres iAthletic and Peninsula Bobcats took out the women's events in Melbourne and Geelong respectively and will be among the favourites in Darwin. Melbourne Boomers are also expected to be one of the top sides, with the injection of Australia's number two ranked women's 3×3 player, Alice Kunek.
Crook says Darwin basketball fans will have the opportunity to see some of the nation's best 3×3 players first hand, with future Olympians potentially in action across the weekend.
"We've seen some good talent from the Territory over the first two Pro Hustle stops and hopefully that can continue," Crook said.
"If you look at the Boomers team it's full of NBA players. Three-on-three basketball gives opportunities for other athletes to represent their country at the Olympics."
The final 2019 3×3 Pro Hustle event of the year takes place this Saturday and Sunday April 27-28 at the Darwin Convention Centre as part of the Arafura Games. Tickets are available here.