2019 FIBA 3×3 Asia Cup Player Preview: Tim Coenraad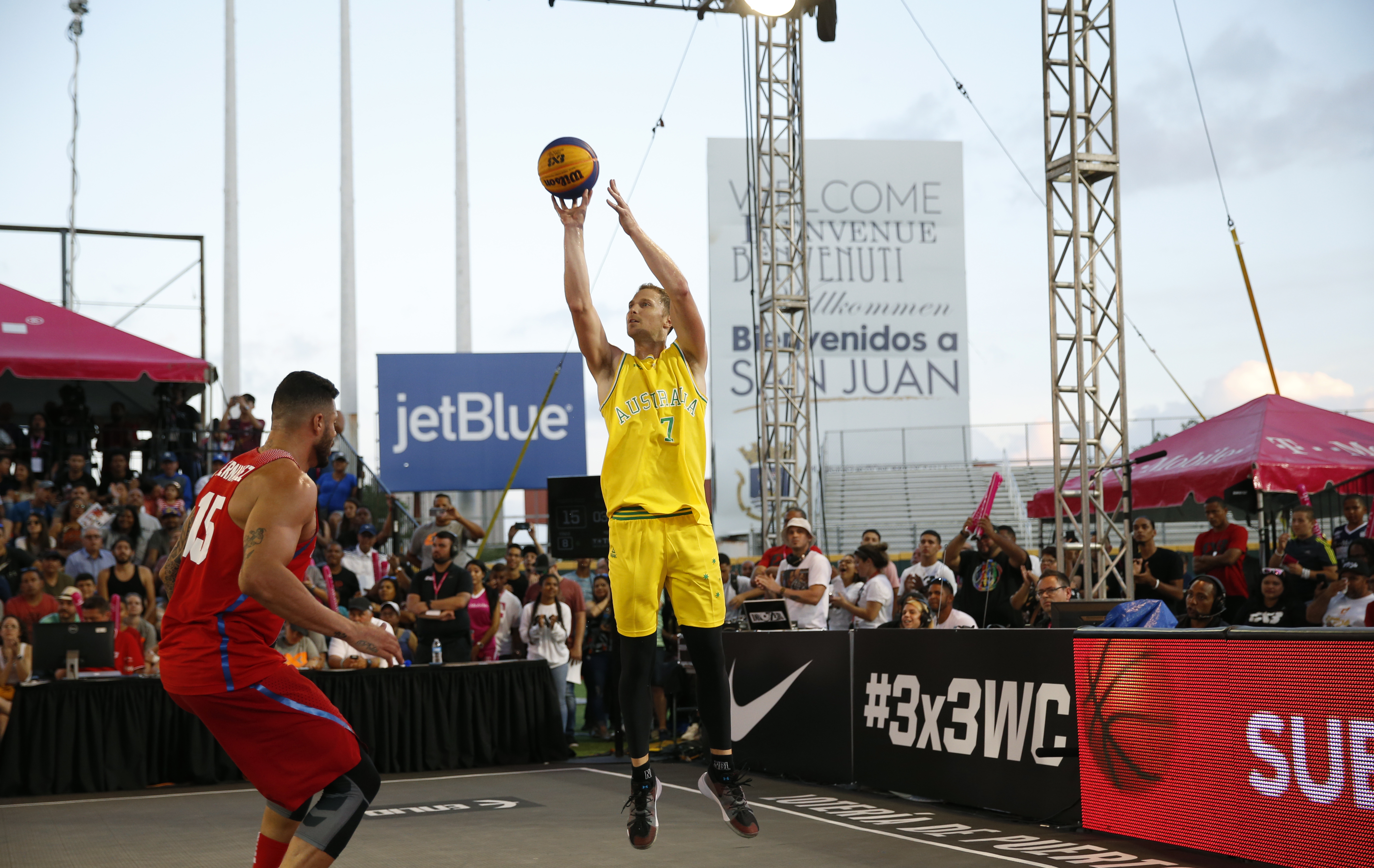 Tim Coenraad's ability to put up points in a hurry reminds Australian 3×3 men's coach Dave Biwer of two-time NBA champion Vinnie Johnson, who was known as 'The Microwave' during his heyday.
Coenraad has adjusted tremendously to the 3×3 format, with his capacity to space the floor and knock down valuable two-pointers seeing him earn Australian selection for this weekend's FIBA 3×3 Asia Cup.
While Biwer didn't directly compare Coenraad to Johnson, who played for Seattle, Detroit and San Antonio from 1979-1992, he did draw a link between their microwave type skillset.
"Everybody knows his scoring prowess and he is in that spot where we expect a lot of points to be put up on the board, or worst-case scenario, draw a lot of attention from defences to open it up for the other guys," Biwer said.
"There was a guy named Vinnie Johnson back in the day that they called 'The Microwave'…he kind of has that microwave feel about him.
"It is almost instant offence and it happens pretty quickly."
2019 FIBA 3×3 ASIA CUP PLAYER PREVIEW: LUCAS WALKER
2019 FIBA 3×3 ASIA CUP PLAYER PREVIEW: TOM WRIGHT
2019 FIBA 3×3 ASIA CUP PLAYER PREVIEW: GREG HIRE
Along with his offensive dexterity, Biwer has also been encouraged with Coenraad's increased production on defence.
"Intensity on the defensive end is the thing that I keep pushing and reminding him about because it is not his general nature," Biwer said.
"We are really going to be focusing on making sure his intensity stays up, which it was in the qualifiers, it was never in question. It is something that really attracted me to him for future events."
Australia's 3×3 Asia Cup campaign begins on Friday at 7:20pm AEST.