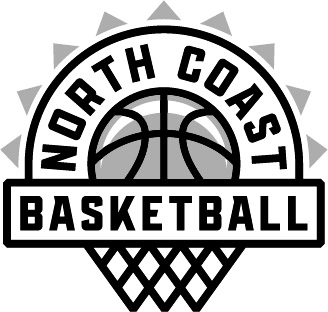 Ball Against Domestic Violence Street Hustle
Coffs Harbour, NSW
SPORTZ CENTRAL- 74A Bray St,
Register
| Age Group | Gender |
| --- | --- |
| 12s | |
| 14s | |
| 16s | |
| Open | |
CONTACT INFORMATION
North Coast Basketball - Robert Linton
northcoastbasketball@outlook.com
0411 587 917
DATE CHANGE – 18 December 2021
Registrations for this event are now closed.
Team AND Individual Registration Available!!
Team registration is above or click on following link  for INDIVIDUAL REGISTRATION- https://www.3x3hustle.com/event/individual-registration-ball-against-domestic-violence-street-hustle/
The Coffs Harbour community brings the inaugural
BALL AGAINST DOMESTIC VIOLENCE 3×3 Tournament!!
All proceeds go to the Warrina Domestic and Family Violence Specialist Services.
Event Details
Date: 18 DECEMBER 2021
Time: 9am – 7pm (juniors will run in the morning and open in the afternoon)
Location: SPORTZ CENTRAL- 74A Bray St, Coffs Harbour
Categories: 12&U, 14&U, 16&U & Open Men/Women & Mixed
12's & under– players born in 2009 or 2010
14's & under– players born in 2007 or 2008
16's & under– players born in 2005 or 2006

OPEN – Men 

OPEN – Women

OPEN – Mixed division for all emergency services & first responders ONLY – NOTE: emergency services rules – Each team must have 3 of 4 staff from the entering agency and all teams MUST have minimum 1 female
Cost: $120 per team (NOTE: all players will need to have a valid Hustle Pass. A $10 pass is valid for 12 months- see details below)
Uniforms: Official 3x3Hustle uniforms are NOT required for this event.  Please just ensure your team wears matching jerseys.
STEPS to REGISTER 
Step 1: Register Team via the category button above to secure your teams spot in the tournament
NOTE: Players can be added during this step if players already have a Hustle Pass. If you do not know the players Hustle ID's, they can be added later.
Please read to step 2 if players do not have Hustle ID's-
Step 2: All players must hold a valid "Rookie" or "Baller" Hustle Pass. 
This will cover insurance to play in ANY 3x3Hustle tournament in Australia and players will receive FREE NBL TV and a discount on Hustle Merchandise.
Each player will receive a unique Hustle ID with their Pass (eg: AD6H7Y) . This ID is how they will register for ALL 3x3Hustle tournaments in future.
NOTE: this requires setting up 2 profiles- FIBA 3×3 and 3x3Hustle
Step 3: Team Leader will then add players using their unique Hustle ID to the team via the link that is sent directly to the nominated email.
If you have any issues with registration or creating the Hustle Pass please contact Hustle at info@3x3hustle.com or call Hustle on 0417 107 043
For event operations questions please contact Robert Linton,  North Coast Basketball – Mobile: 0411587917 – Email: northcoastbasketball@outlook.com