Two-time Pro Hustle champion Maley excited about 3×3 future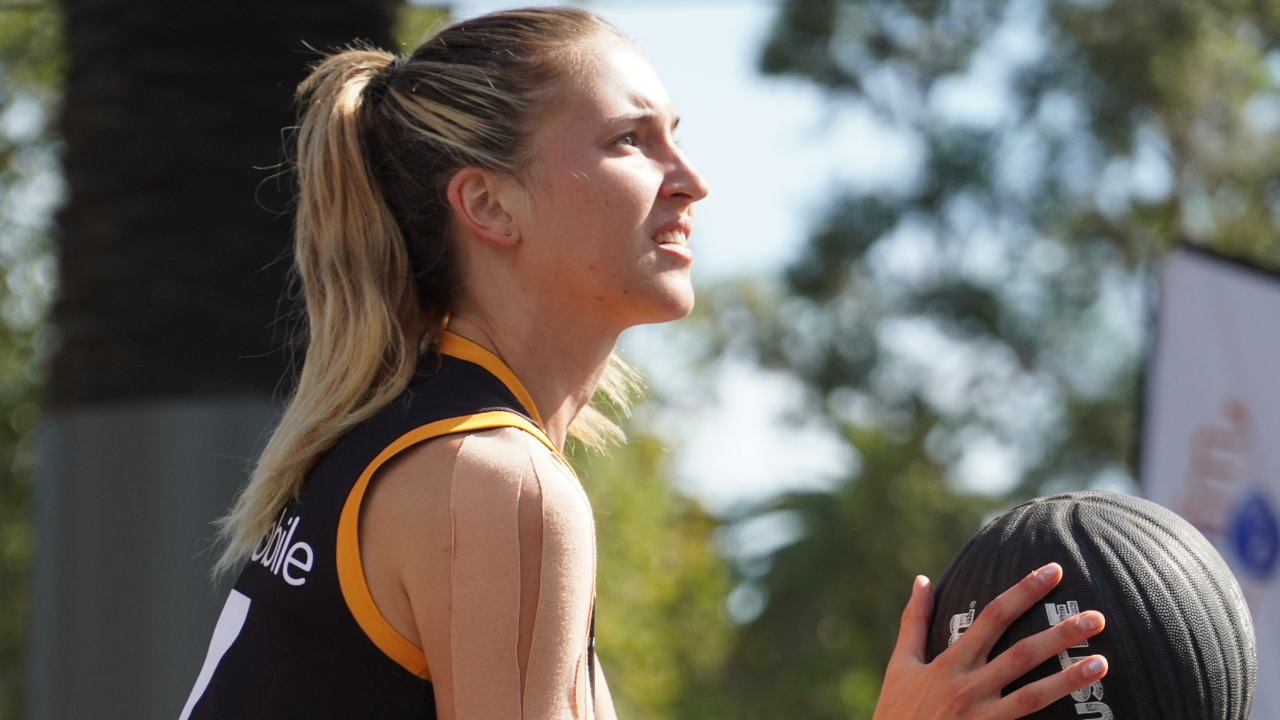 Two-time Pro Hustle champion Anneli Maley is excited about the future of 3×3 basketball and can't wait to make an impact on-court. 
Having watched the sport's debut in the Olympics and following the events in non-locked down Australian states, Maley is excited to see events return in her home state of Victoria. 
"I absolutely love the 3×3 game and I'm excited for the Hustles to come back," she says. 
"I'm looking forward to seeing what the 3×3 game does in Australia and I think it's only just going to go up and catapult in its involvement in the communities. 
Despite a busy WNBL training schedule, Maley is still keeping active where she can in the 3×3 space in preparation for future Pro Hustle events.
"I'm really excited personally for 3×3 events to come back and to have that as a more regular part of my basketball routine," she says.
"I still do a little bit of training here and there. 
"We have a 3×3 ball and we just play with my brothers out on the back court, streetball style." 
The dream to play 3×3 basketball on the international stage could soon become a reality for Maley, who was part of the initial Olympic Qualifying Tournament squad. 
Although only four players made the trip to Austria, the talented forward says it could've been anyone, given their work rate at training sessions. 
"We were a group of people that were just like glue, we all got on so well," she explains. 
"It's such a physical game so it's a hard one when you're training against some of your best friends and for me, my partner. 
"We were just bashing against each other in every practice- we all had white line fever." 
For Maley, playing 3×3 has helped improve her 5v5 skills and it's a message she's preaching to other up-and-coming ballers.
"It's just such a physical and fast game and I think it really aids five on five," she says. 
"I've said that to a lot of juniors, especially in the last couple weeks, I've done a couple online camps in the 3×3 space and explained that the 3×3 just aids your five on five in every aspect of the game, whether it's your ability to finish under pressure, your decision making and your ability to dribble, shoot and pass." 
Maley is especially looking forward to the Pro Hustle tournaments, where she has experienced success alongside her partner and fellow 3×3 star, Marena Whittle. 
The duo hope to secure a third Pro Hustle championship in 2022.
"I'd much rather be on Marena's team than against her because we have won two Hustles together, so hopefully we can go out and win a third," Maley says.
Stay tuned to the 3x3Hustle socials to find out when you can catch Maley in-action at 3×3 Pro Hustle tournaments in 2022.
For now, you can catch the 23-year-old from December 2 when she commences her WNBL campaign with new team, Bendigo.