Supercats Announce Squad For Ulaanbaatar Challenger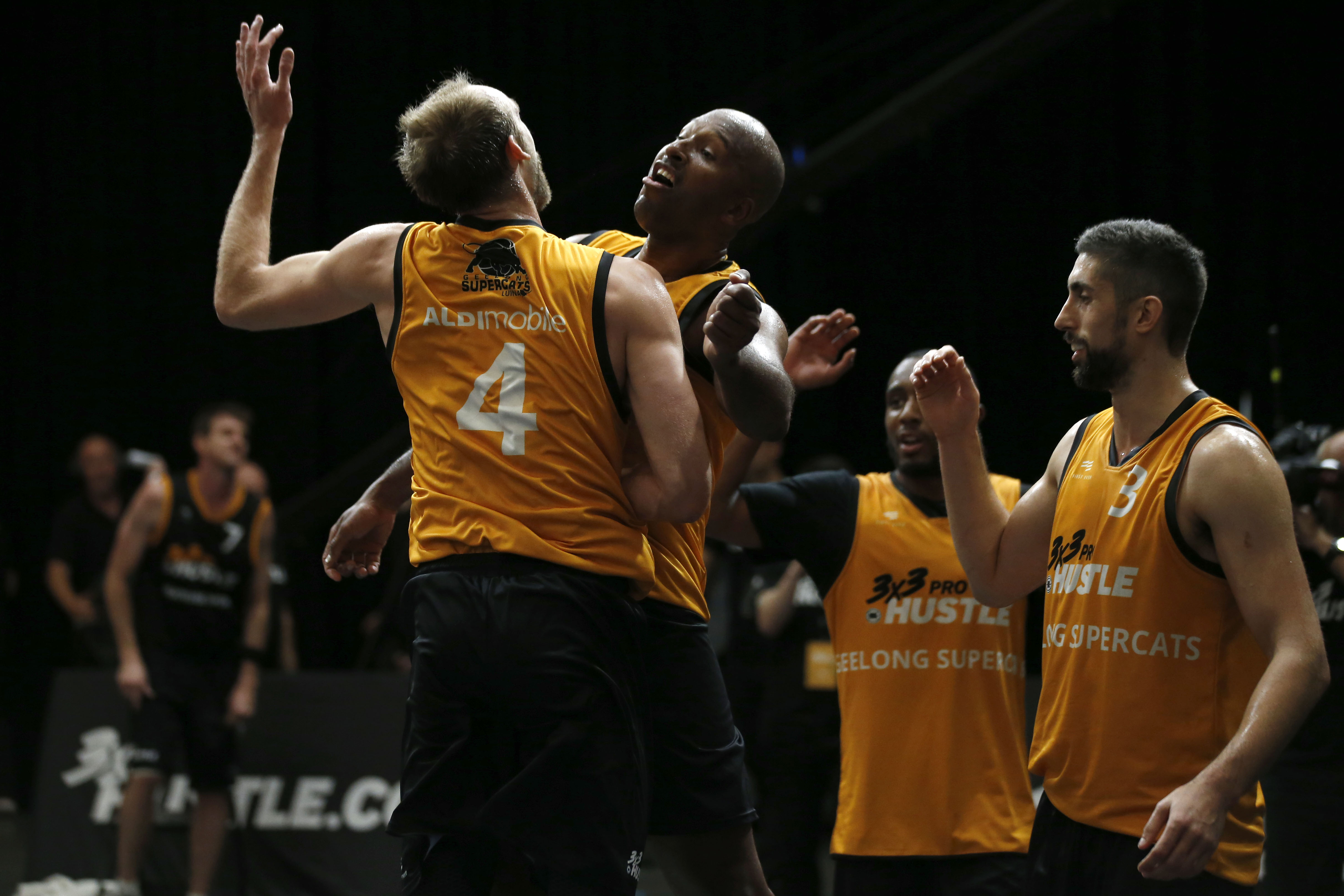 NBL 3×3 Pro Hustle Melbourne champions Geelong Supercats have announced their squad for this weekend's FIBA 3×3 Ulaanbaatar Challenger.
Supercat mainstays Demarcus Gatlin, Lewis Thomas and Liam McInerney will be joined by Darcy Harding, as the group aims to qualify for the FIBA 3×3 World Tour Saskatoon Masters. Geelong will face Ljubljana at 6:00pm AEST on Saturday and Utsunomiya at 7:40pm AEST on Saturday in their two pool matches.
Challenger events serve as play-in tournaments for World Tour Master events, with the Ulaanbaatar Challenger a pathway towards making the Saskatoon Masters in July.
Gatlin, Thomas and McInerney have cohesion and 3×3 experience playing with each other, as they were teammates during the 2019 NBL 3×3 Pro Hustle tour.
However, Harding adds a new element to the group, and Basketball Geelong COO Greg Vanderjagt is excited to see what he can bring to the team.
"Darcy is a member of the extended Australian squad for 3×3 so we've been lucky enough by him being in that squad, with assistance from the NBL 3×3 Hustle and Basketball Australia that he'll join our group for this event," Vanderjagt said, via the Geelong Advertiser.
"The guys head off to Mongolia next Thursday for the first world tour event in Mongolia, so we're one of two Australian teams heading to that event, which is really exciting for our program."
How Geelong performs at the Ulaanbaatar Challenger could help Australia's overall 3×3 ranking, something Vanderjagt says the program isn't taking lightly.
"It's certainly exciting for us to contribute to the 3×3 pathway in the way that we have and contribute to our nation's goal of representing at the Tokyo Olympic Games," he said.
"By virtue of us being an Australian team, our ranking points earned at these international events go towards the country's overall ranking in the 3×3 space, so that helps Australian basketball qualify for Olympic Games and those kind of events — World Cups, Olympic Games, Asia Cup in the 3×3 space."
Geelong qualified for the Ulaanbaatar Challenger by being granted a wildcard from FIBA, after they noticed their success during the NBL 3×3 Pro Hustle tour.