Australia Wins FIBA 3×3 Women's Series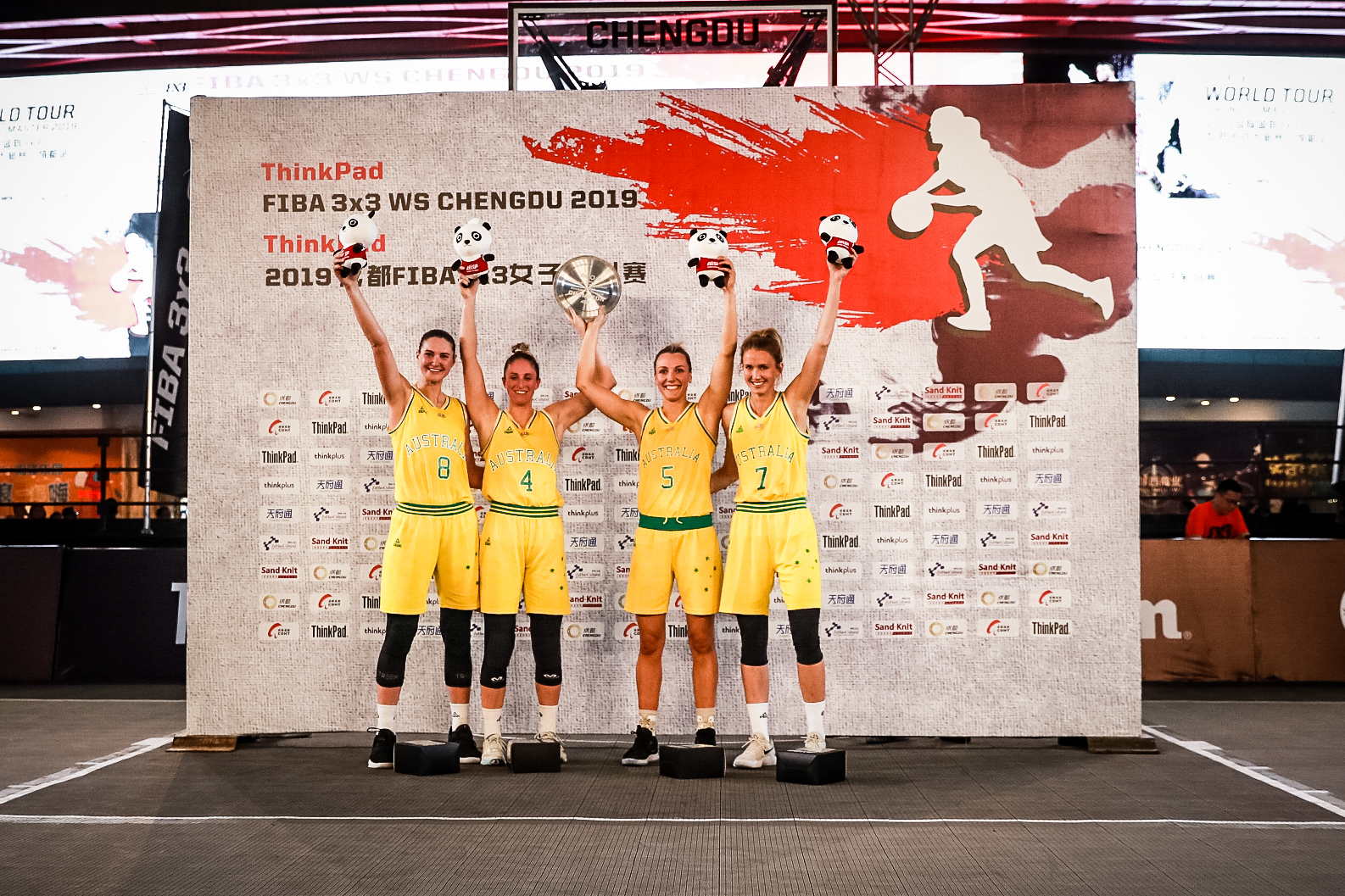 Another weekend, another tournament win for Australia.
After winning the Asia Cup last week, the Aussies backed it up this weekend, taking home the inaugural FIBA 3×3 Women's Series in convincing fashion, going undefeated throughout the tournament.
The team of Bec Cole, Alice Kunek, Maddie Garrick and Hanna Zavecz proved too strong for their rivals, defeating Japan 21-15 in the final.
Kunek led the way in the final, getting off to a hot start that helped fuel Australia to victory.
ANOTHER WEEKEND, ANOTHER GOLD 🥇@BasketballAus 🇦🇺 continues to DOMINATE the @FIBA3x3 world, going undefeated to win the inaugural Women's Series, beating Japan 🇯🇵 21-15 in the final #3x3WS pic.twitter.com/XHPyQ2eidJ

— 3x3Hustle (@3x3Hustle) June 1, 2019
"It is amazing," Kunek said.
"To come here and win this tournament is so special to us and so special to Australian basketball and the faith they have had in us.
"My teammates are amazing. Everyone is passing, everyone is moving the ball and everyone is making shots."
Kunek also declared Australia now has bigger things in mind.
"We got the World Cup next and we want to get a podium finish at the World Cup and then move onto the Olympics," she said.
Australia's biggest challenge of the event came in the semi-finals, where they were pushed to the limit by the Netherlands. A rampaging late charge by the Netherlands had the Aussies on their heels momentarily, before Australia prevailed 12-10.
In the pool stages, Australia defeated Mongolia 21-9, USA 18-14 and France 19-16.
GRAND FINAL BOUND 👏@BasketballAus 🇦🇺 are through to the inaugural @FIBA3x3 Women's Series final, after defeating the Netherlands 🇳🇱 12-10 in the semis #3x3WS pic.twitter.com/8g46h2IauX

— 3x3Hustle (@3x3Hustle) June 1, 2019