Nunawading Spectres Join 3x3Hustle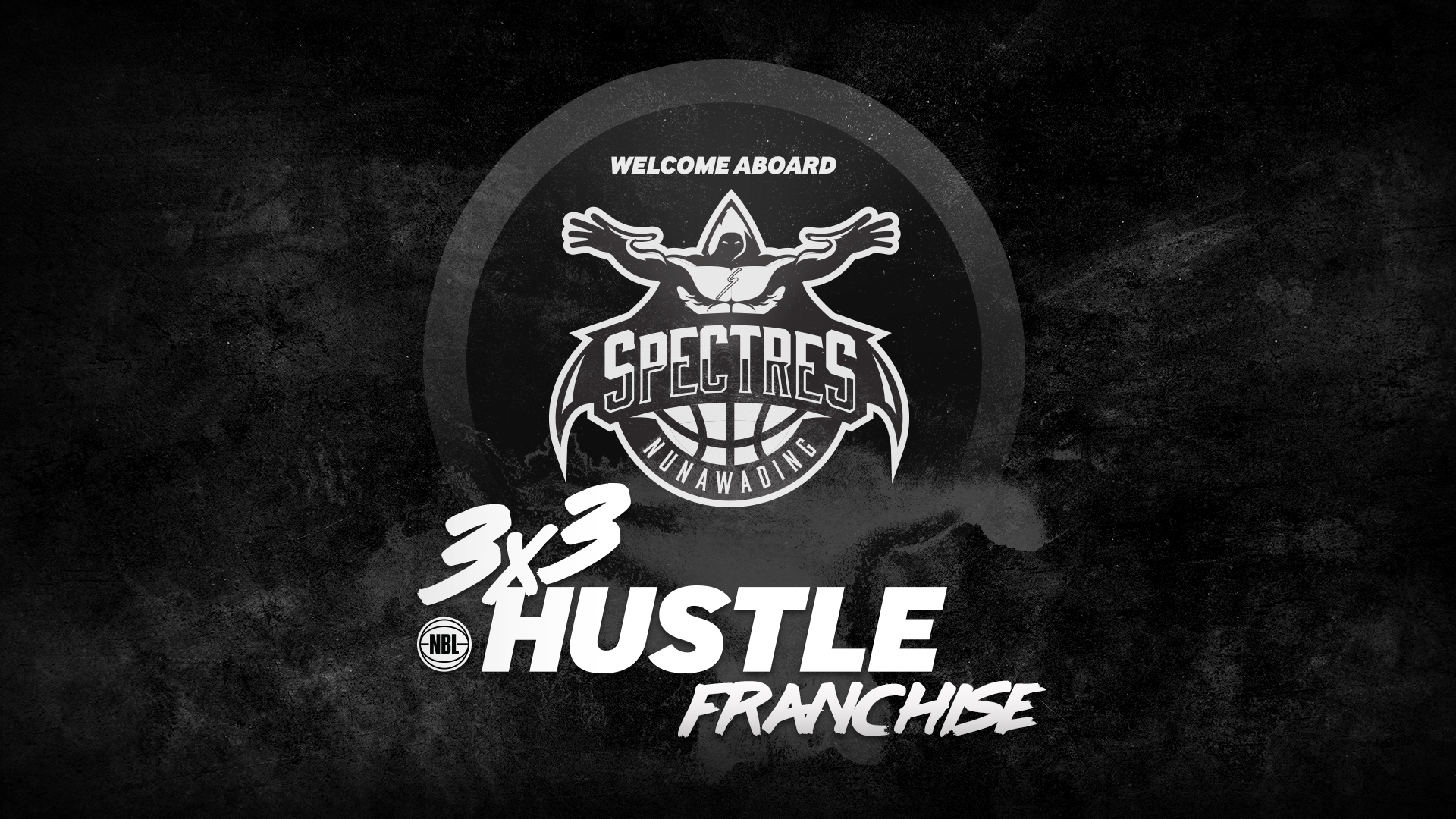 The Nunawading Spectres are the latest association to officially sign onto the 3x3Hustle system, joining an ever growing stable of operators around the country in the sport's official pathway.
Early entrants in the 3×3 space, spearheaded by Nunawading SEABL head coach and now BA 3×3 Pathway Manager Dave Biwer, the Spectres have been a force on the local stage as well as globally, with a squad comprised of their players becoming the first to participate in a FIBA World Tour Masters event.
As a 3x3Hustle franchise, Nunawading will begin rolling out Street Hustle events, while also participating in Urban Hustle events with the hppe of qualifying for Big Hustle events as well as the Pro Hustle series in 2019.
Nunawading Operations Manager Paul Flynn was excited about the prospects of the association growing their already impressive 3×3 presence.
"In partnership with iAthletic, our teams, both men and women have enjoyed a successful introduction into the 3×3 format of the game via the Hustle and World Challenger events" Flynn said.
"The Nunawading Spectres brand has a rich history in Australian Basketball across many levels, including the NBL and WNBL. With 3×3 becoming a prominant fixture on the FIBA calendar, it's an exciting opportunity for our program to continue to grow the game of basketball and offer aspiring athletes a pathway from grassroots through to elite level competition."
The Spectres have seen the likes of Andrew Steel, Tom Wright and Tommy Greer all catapult to the top of the FIBA 3×3 rankings in Australia, while also making a splash on the world stage in World Tour and Challenger events.
On the women's side, Spectres stars Bec Cole, Hanna Zavecz, Izzy Chilcott and Marena Whittle were the overall winners of the inaugural Pro Hustle series.
"The Hustle has catapulted the profile of 3×3 in Australia, and with Dave Biwer leading the charge we're optimistic that players such as Andrew Steel and Rebecca Cole can act as trailblazers for a new generation of Olympic and World Cup representatives to have come through the ranks at Nunawading" Flynn added.
"As an official Hustle franchise, the Nunawading Spectres are excited to be a leading player in the upcoming calendar of Hustle events, including Street Hustle, Urban Hustle, Big Hustle and Pro Hustle events."
Nunawading are expected to continue their strong play in both the Big Hustle and Pro Hustle events in 2019, while operating Street Hustle events in the coming months.
The Nunawading Spectres join the Bendigo Braves, Bulleen Boomers, Deakin Melbourne Boomers (WNBL), Geelong Supercats (Vic) Brisbane Bullets (NBL), PCYC (Qld) Canberra North, Canberra Central, Canberra South (ACT) Woodville Warriors and West Adelaide Bearcats (SA) as 3x3Hustle franchisees.