Novi Sad Become First Ever 3×3 Millionaires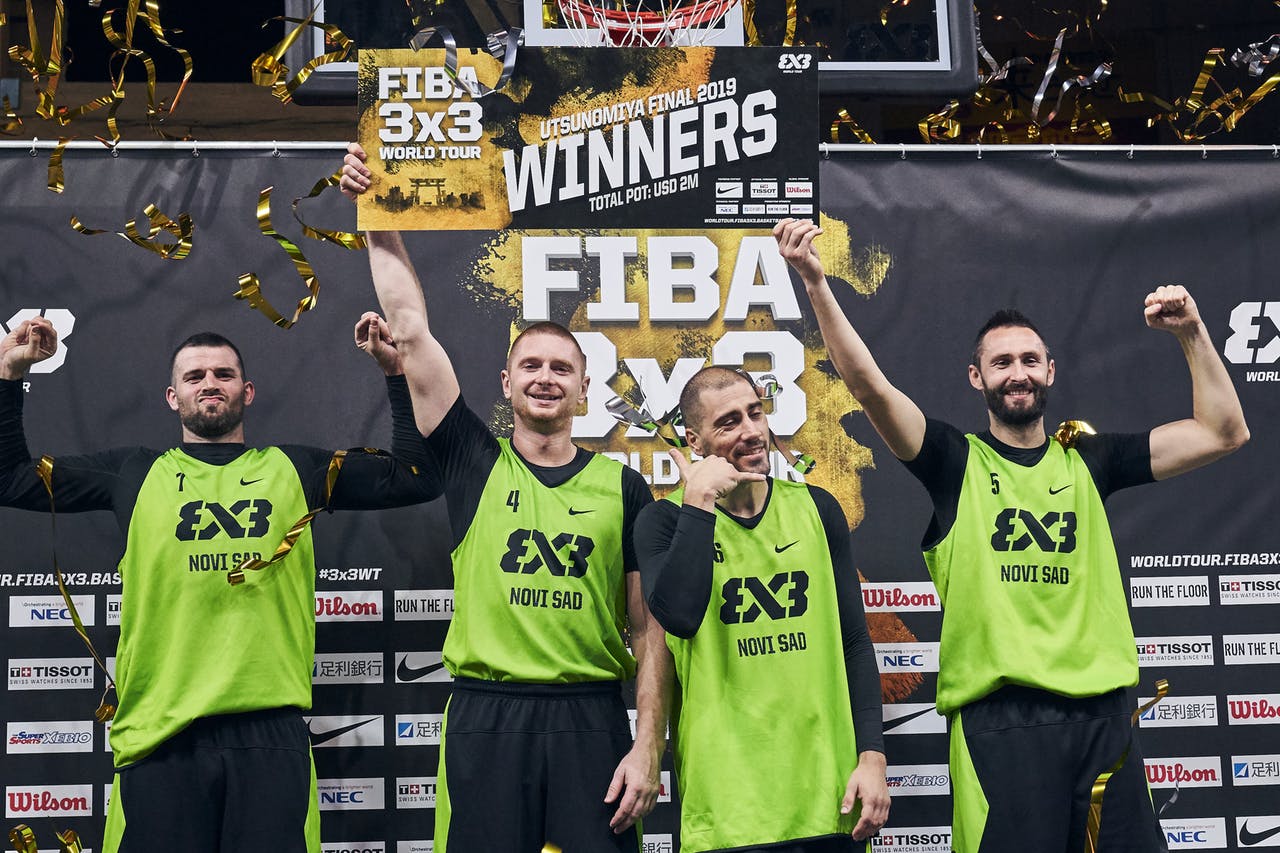 Making millions while playing 3×3?
What might have once been viewed as a fantasy is now a reality, after Serbian powerhouse Novi Sad became the first ever 3×3 millionaires after winning USD 50k prize money at the FIBA 3×3 World Tour Utsunomiya Final. The prize money tipped Novi Sad's total prize money earnings in FIBA 3×3 tournaments to over one million USD.
This year alone, Novi Sad earned a total of USD 279,000 after winning two World Tour Masters, the World Tour Final and four Challengers. They actually won more money than what they did in 2018, when they went 32-0 on the World Tour (USD 271.000).
It creates another milestone for other 3×3 teams to chase and creates another incentive for individuals to begin their 3×3 journey. Click here to see upcoming 3x3Hustle events.
The total prize money on the FIBA 3×3 pro tour went from USD 1.4 to USD 2.1 million this year.
Season Earnings Top 5 (in USD):
1. Liman (SRB): 294,000
2. Novi Sad (SRB): 279,000
3. Riga Ghetto (LAT): 251,000
4. NY Harlem (USA): 192,000
5. Princeton (USA): 183,000