NBL legends reunite for NBL 3x3hustle at Moomba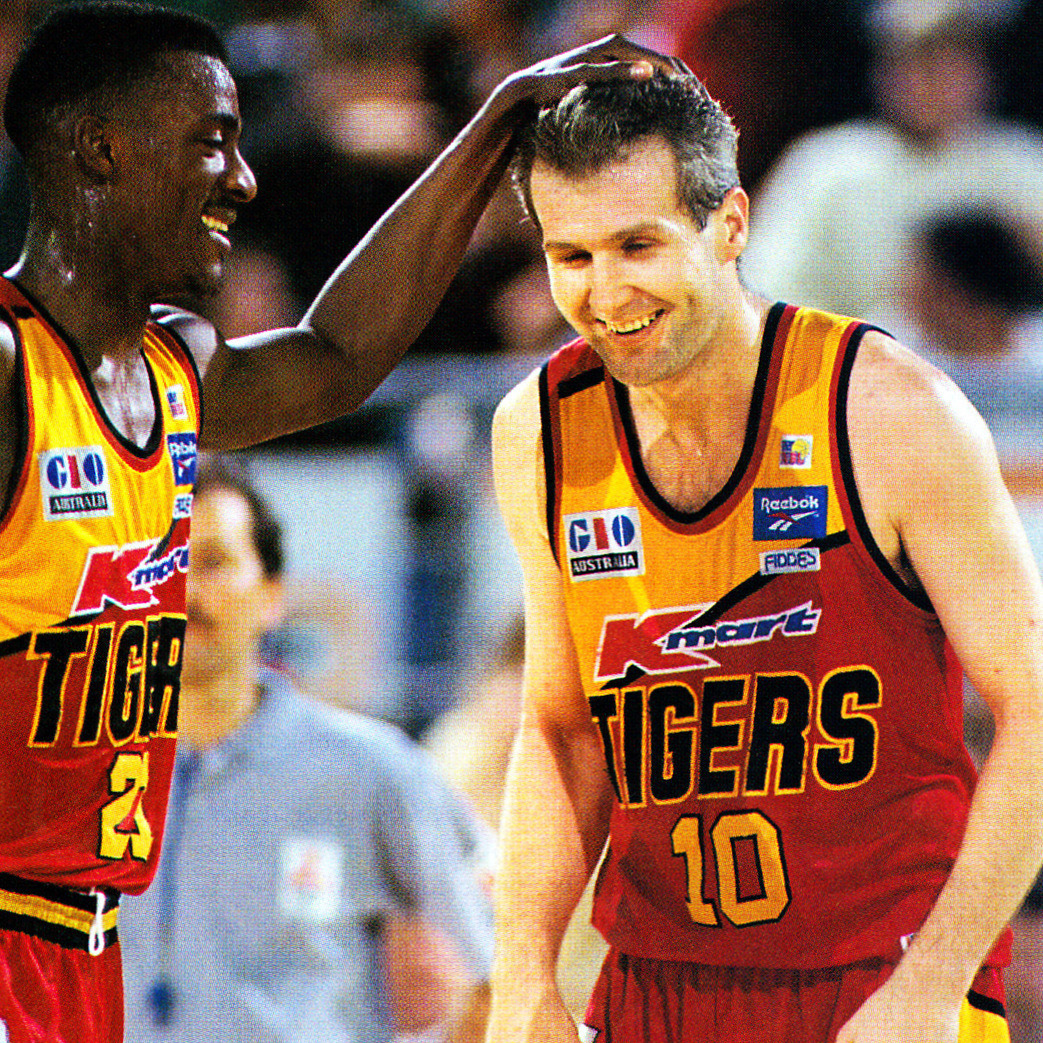 NBL legends Andrew Gaze and Lanard Copeland will reunite on court this weekend when the NBL 3x3Hustle returns to Melbourne's Moomba Festival.
Gaze and Copeland will join 1997 Melbourne Tigers' championship teammates Mark Bradtke and Marcus Timmons on court for a special NBL Legends Game.
The NBL Legends Game will take place on Saturday March 6 from 1pm-2pm at the 3x3Hustle court at Moomba at the Star Lawn in Alexandra Gardens.
Stars of the Australian women's national team, including Bec Cole and Maddie Garrick, will also be playing at Moomba as they prepare for May's Olympic Qualifying Tournament in Austria.
The Australian women will need to finish in the top three at the Olympic Qualifying Tournament to secure Australia's spot in Tokyo where 3×3 basketball will make its Olympic debut.
Pro Hustle 7 will be held on Saturday and Sunday as the best 3×3 players in Australia battle it out in both men's and women's competitions.
Community programs will also take place on all four days at Moomba, with fans able to hit the court and participate in the shortened version of basketball.
On Monday, Moomba will host a community day with The Huddle, a joint initiative of the North Melbourne Football Club, the Scanlon Foundation and the Australian Multicultural Foundation. The Huddle activities will take place around Moomba, including on the 3x3Hustle court.
The full 3x3Hustle Moomba schedule is:
Friday March 5:
5pm–8:30pm: Community Hustle – open to public (register at Moomba)
Saturday March 6:
11am–1pm: Pro Hustle 7
1pm-2pm: NBL Legends Game
3pm-6pm: Pro Hustle 7
7pm-8:30pm: Open court for fans
Sunday March 7:
11am–2pm: Pro Hustle 7
3pm-5pm: Pro Hustle 7
5pm-6pm: Pro Hustle 7 Finals
7pm-8:30pm Open court for fans
Monday March 8:
10am–2pm: Community Day with The Huddle
3pm-6pm: Community Day with The Huddle
7pm-9pm: Community Day with The Huddle