Kunek Relives "Crazy" First 3×3 Experience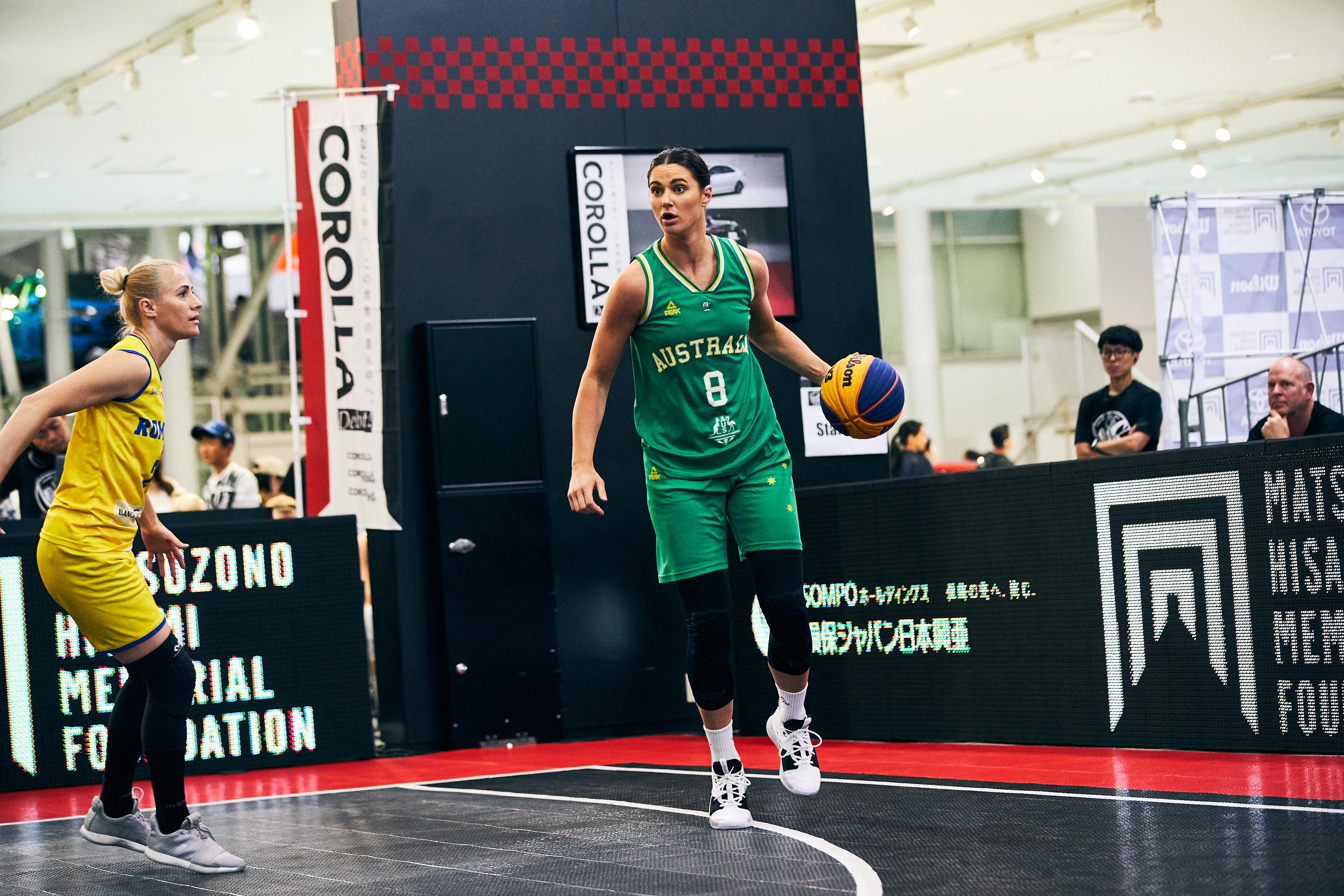 Australian 3×3 superstar Alice Kunek has relived her first experience playing 3×3 basketball at the 2012 FIBA 3×3 World Championships.
Kunek was joined by Katie Ebzery, Sara Blicavs and Tess Madgen at the event and has told 3x3Hustle Hype how none of the players knew what they were getting into. 
"It was so crazy. We got this call from Basketball Australia and they were like, do you want to go and play in this 3×3 tournament in Greece in Athens. We were like yeah…what's this…ok no worries," Kunek said.
"We had never played 3×3, you only really played it when you were at training in warm-up drills. We went to the Institute of Sport for like three days before we had to fly out.
"We had to play against the boys, it was like Dante Exum, Mirko (Djeric), that kind of crew. I remember thinking what the hell have we got ourselves into, this is so hard.
"The rules, 10 second shot clock, you have to clear it, you can't do this, you can't do that, you can only do this."
However, Kunek says once the group got their feet under them and arrived in Greece, it was an enjoyable competition, apart from the scorching European weather.
"We get to Greece and we were just like, not over our head, but we were like what is going on," Kunek said.
"It was really awesome, it was such an amazing tournament. We basically played outside and it was the middle of summer in Greece, I remember some days it was like 40 degrees and you would pray for the 6pm game.
"You didn't want to play at 2pm because the sun was in your eye and you're just basically launching the ball trying to get it to touch the rim because the sun was in your eye.
"We had such a good group of girls, we were pretty unlucky to not make the gold medal game, we lost to USA by a point pretty much on the buzzer. We were really unlucky and then we beat Ukraine in the bronze medal match. Such an amazing tournament, so much fun."
Listen to the 3x3Hustle Hype Podcast every Thursday. Greg Hire is joined by a special guest each week to discuss the world of 3×3 hoops. Available on Spotify, Apple Podcasts and YouTube.
The views on this page do not necessarily reflect the views of 3x3Hustle, the NBL, its Clubs or partners.