Geelong Supercats Travel to Chinese Taipei for 3×3 Challenge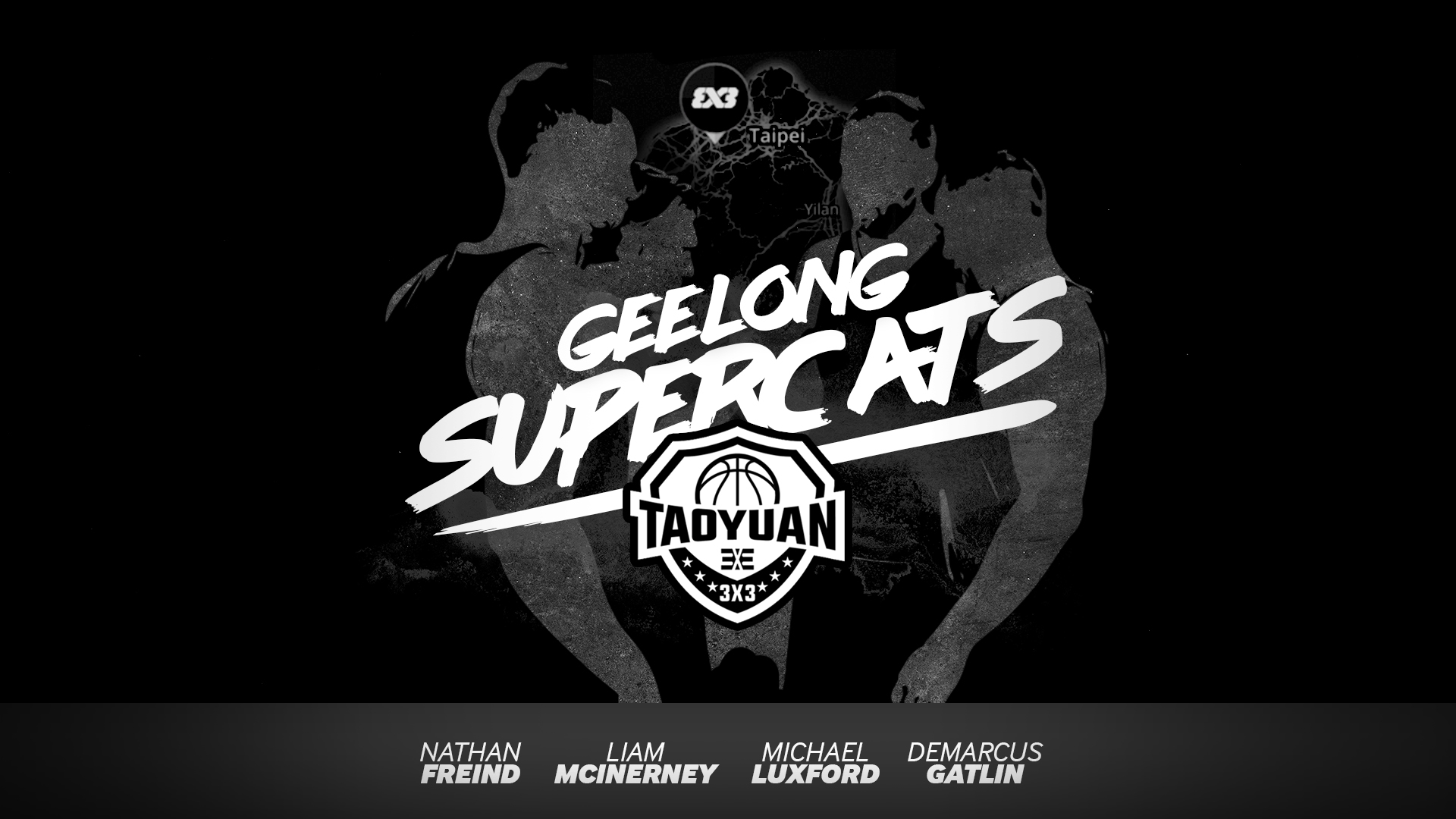 The Geelong Supercats are the latest association to make moves in the 3×3 space, sending a team to the Taoyuan 3×3 International Challenger Cup in Chinese Taipei this weekend.
The team comprised of Geelong SEABL representatives will compete against some of the top ranked 3×3 teams from around the world including the 7th ranked Ljubljana fresh off winning the last FIBA World Tour event in Mexico, 11th ranked Belgrade and 16th ranked Moscow Inanomo.
Geelong will have an outfit comprised of former NBL Combine standout DeMarcus Gatlin, former Geelong AFL listed player Michael Luxford, Liam McInerney and Nathan Freind.
Gatlin excelled at the Combine in 2017 and has been a star import for the Supercats in their SEABL campaigns in recent years, averaging 17.6 points, 5.8 rebounds and 3.0 assists per game last season.
Luxford recently returned to basketball after a standout junior career which culminated in representing Australia at the 2012 U17 FIBA World Championships alongside the likes of Ben Simmons, Dante Exum, Felix Von Hofe and Mirko Djeric.
The guard left basketball, linking up with the Geelong Cats as a category B rookie where he would eventually make his debut at AFL level in 2015 before ultimately being delisted at the end of the 2016 season.
Luxford spent time training with the Illawarra Hawks during the 2017/18 NBL season and has since seen solid playing time with the Geelong Supercats at SEABL level, with a new career in 3×3 beginning to develop.
The event has some strong prize money on offer with the winner taking home USD $12,000
Geelong play their first game at the Taoyuan 3×3 International Challenger Cup on Saturday, September 15 at 3:00pm AEST.
The full schedule of games can be found here