Frankston Basketball 3×3 Peninsula Tour ends with more history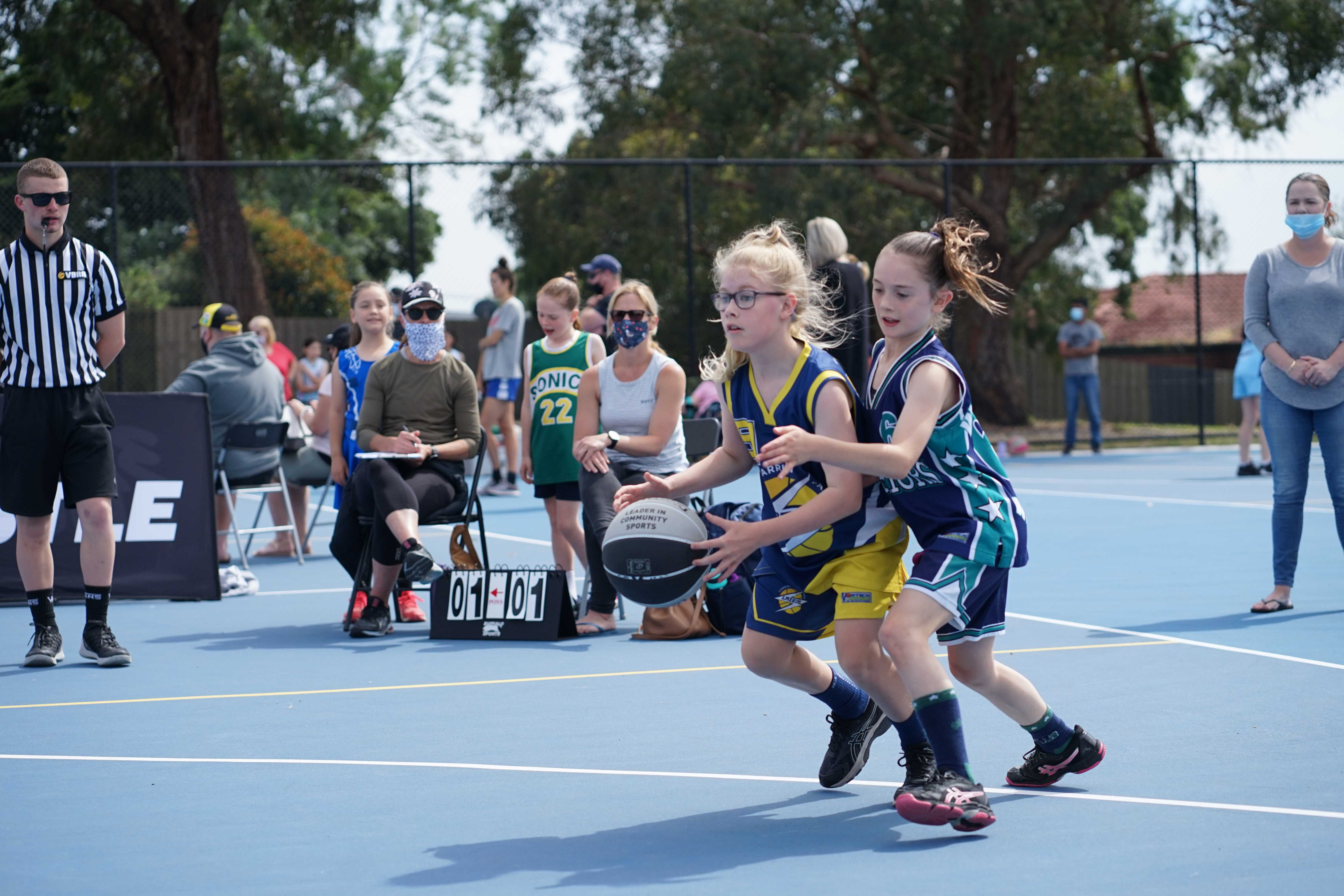 After three weekends of brilliant weather and outdoor hoops, the Frankston Basketball 3×3 Hustle Peninsula Tour has come to an end.
The tour ended in historic fashion, with Frankston Basketball setting a new record for most teams in a 3x3Hustle event with 123 last Saturday – breaking the record they set in the first two Peninsula Tour events.
"The project of outdoor basketball started as a general discussion during our weekly front office team meetings but quickly progressed into plans for a three-week 3×3 event in partnership with the National Basketball League and transpired into a record-breaking tour of events, with teams entering from across southeast basketball associations," FDBA CEO Wayne Holdsworth said.
"Thru our rigorous Covid-19 Return-To-Sports planning and collaboration with Basketball Victoria, we were able to put together something really special.
"On behalf of the front office team, we are so grateful to the referees that got involved with huge smiles on their faces and the amazing front of house staff that volunteered their time to make the events happen."
Some highlights from the Peninsula Tour include:
12 playing courts running out of THREE external venues (Frankston High School Junior Campus, Frankston High School Senior Campus & McClelland College)
3x3Hustle team attendance record broken THREE times (Week 1 – 108 teams, Week 2 – 122 teams, Week 3 – 123 teams)
141 teams participating across the three weeks
Over 550 junior basketballers able to return to sport, safety outdoors
769 games of 3×3 basketball played outdoors
18,671 FIBA 3×3 ranking points awarded
10,376 points scored
"The positive feedback from families across the southeast suburbs has been overwhelming," FDBA Operations Manager Dion Paull said.
"Firstly, we would like to make a special thank you to our venue providers; Frankston High School (Junior and Senior Campus) and McClelland College, for their hospitality and trust in our processes and procedures. Without them, we simply wouldn't of had such great venues to play from.
"Secondly, we can't thank Jaele Patrick from the NBL enough for her support in the initial planning conversations and the back end execution. And additionally, the work of the NBL's Luke Sicari, in promoting the event on social media has been amazing.
"With domestic competitions now back indoors this week, we are proud to say basketball is back."