FIBA 3×3 World Cup 2019 Qualifying Pools Announced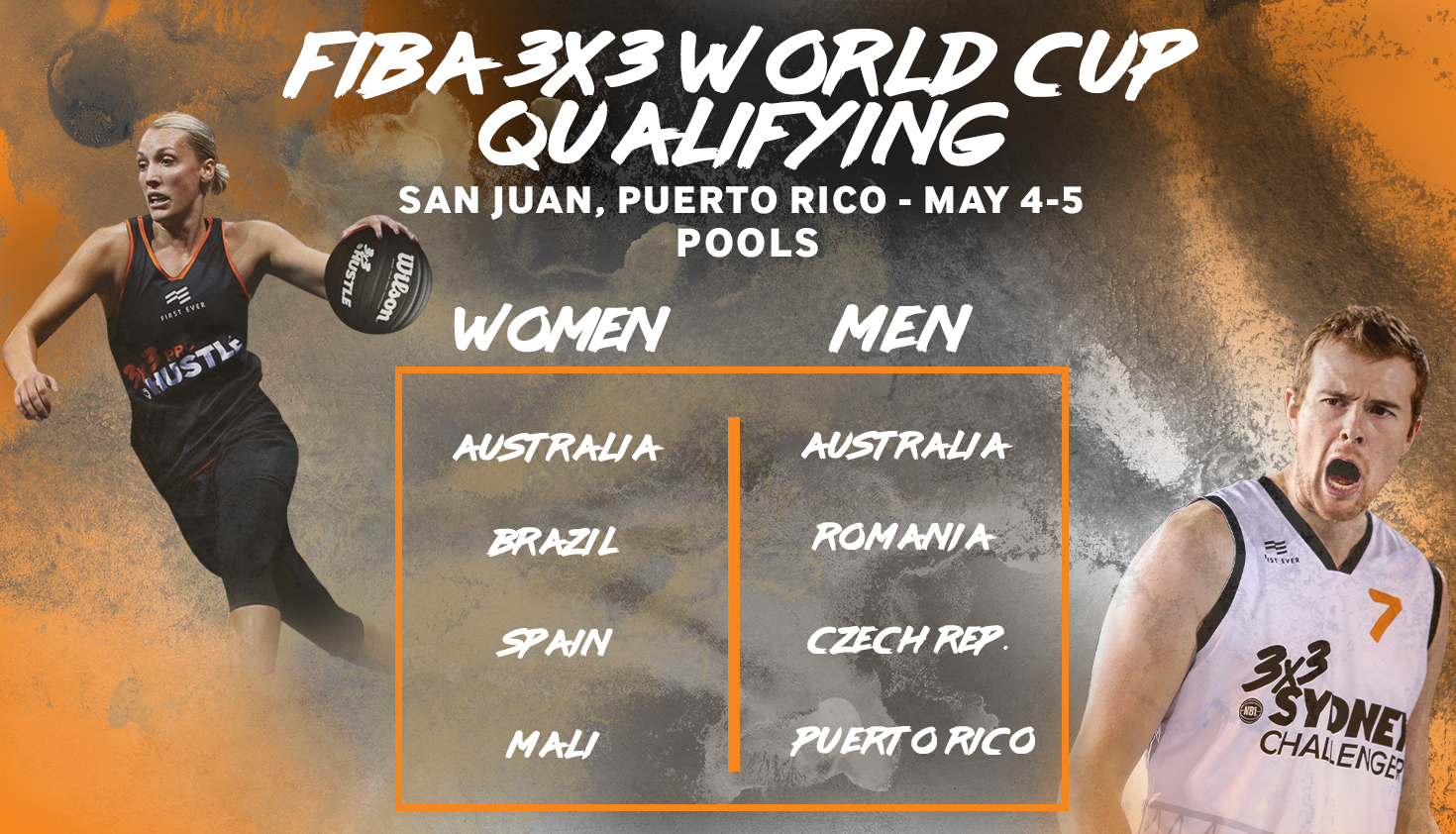 The Australian Women's and Men's 3×3 teams are one step closer to making the FIBA 3×3 World Cup after finding out who they'll face in the qualifying phase of the tournament in the early hours of this morning. The qualifiers are to be held in San Juan, Puerto Rico on May 4-5, 2019, and will represent a chance for Australia to show their vast improvement on the 3×3 world stage.
The Aussie Women will go in as favourites to claim their pool, despite holding a world ranking of 27. They've been matched up against the world number seven team, Estonia, as well as Uganda (21) and the host nation, Puerto Rico (71). After claiming the bronze medal in the 2018 FIBA 3×3 Asia Cup, the side will be looking to secure their fourth appearance in the big dance since the first iteration in 2012.
The Aussie Men, ranked 32 in the world, face a decidedly tougher task – being drawn against World Cup mainstays Romania (15), as well as the Czech Republic (18), and host nation, Puerto Rico (34). The 2018 FIBA 3×3 Asia Cup gold medallists will go in relishing the underdog tag and will be keen to seize control of their own World Cup destiny.
According to fiba3x3.com, seeding is decided automatically based on the Federation Ranking of each national team at the cut-off date of February 1, 2019.
Winners of each pool will qualify for the Semi-Finals, while second and third placed teams will play off – with the victors advancing to face the pool winners. Both Semi-Final winners will qualify for the FIBA 3×3 World Cup 2019, which will take place in Amsterdam, Netherlands on June 18-23, 2019. The losers of each Semi-Final will play off for the final remaining spot.
The full run down of 2019 FIBA 3×3 World Cup Qualifying Pools can be seen below:
WOMEN POOL A:
Estonia
Uganda
Australia
Puerto Rico
WOMEN POOL B:
Brazil
Spain
New Zealand
Mali
MEN POOL A:
France
Germany
Italy
Nigeria
MEN POOL B:
Romania
Czech Republic
Australia
Puerto Rico