Cooper Wilks Joins West Melbourne Stateside For FIBA 3×3 Events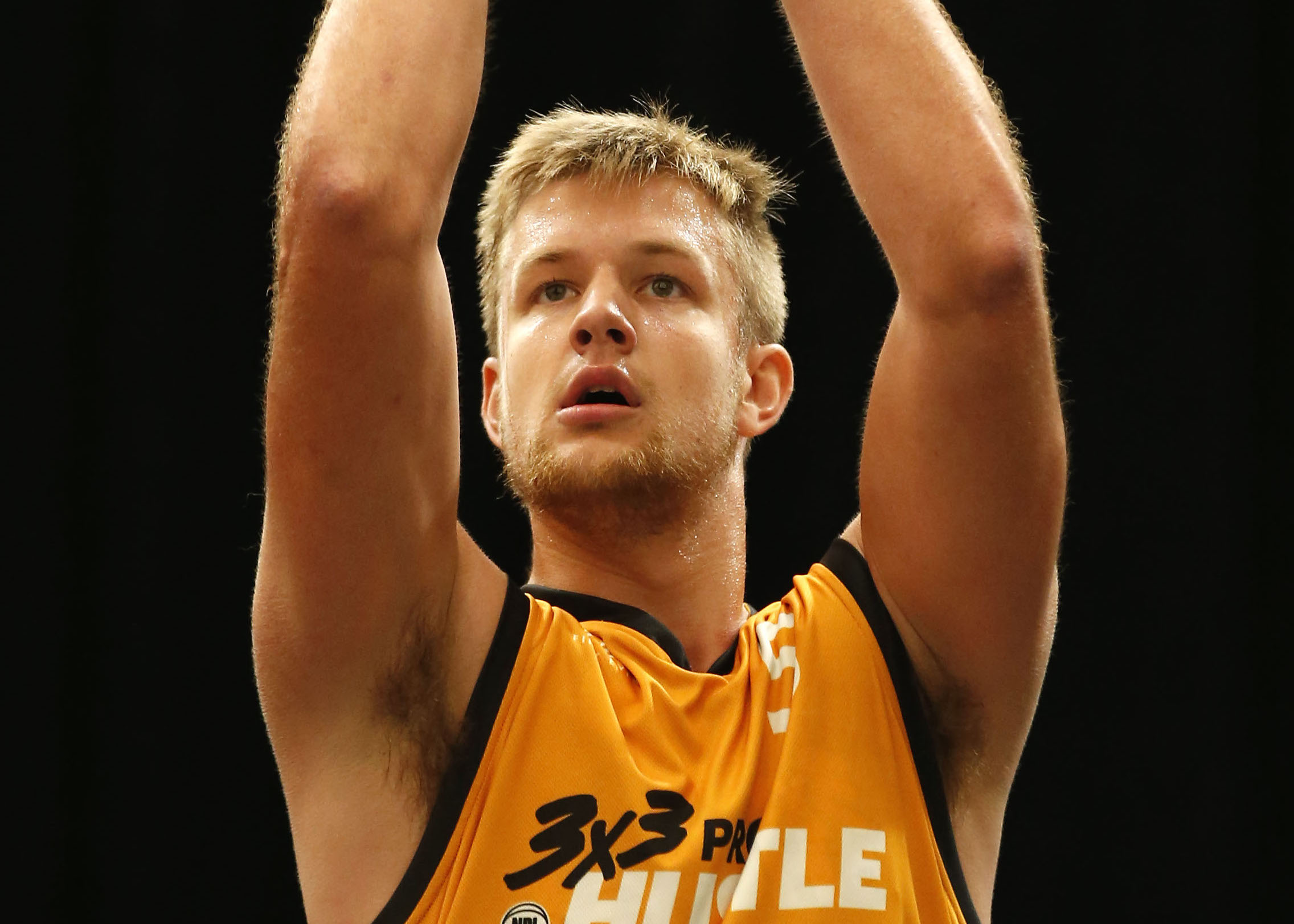 Cooper Wilks will join West Melbourne Stateside for the upcoming FIBA 3×3 World Tour Chengdu Masters on June 1-2 and the FIBA 3×3 Ulaanbaatar Challenger on June 8-9.
Wilks will replace the injured Jeremy Kendle, who has torn his ACL. Stateside is also searching for a fourth player to take the place of Tim Coenraad for the next two events.
Wilks played with Sydney Warriors during the 2019 NBL 3×3 Pro Hustle tour, impressing with his physical play style and versatility in the shortened format.
Lucas Walker was first to contact Wilks about joining Stateside, an opportunity he says he simply couldn't refuse.
"I got contacted just yesterday or the day before from Lucas," Wilks said.
"He got in touch and just said, hey, would you be willing to go? He phrased it as, are you going to be free that weekend, I know it is short notice. I just said, for this, I will be.
"It was the kind of opportunity I couldn't turn down, so I was jumping at it."
Sydney and Stateside faced off on numerous occasions throughout the Pro Hustle tour, meaning Wilks had the chance to compete against them.
He thinks that experience will help him inject himself into West Melbourne's structure.
"We have competed against them a fair bit, so I've gotten to learn and see a fair bit of their game," Wilks said.
"I think I should be able to fit in fairly well. They've got a pretty good team of aggressive drivers and shooters, and I like to bang bodies in the paint and grab rebounds and dish it out pretty well.
"I think I should fit in alright. Having played against them, I've seen how they play, so I'm looking forward to learning from the experienced guys and seeing where it can take me."
Wilks will get to China a bit earlier to try and build chemistry with his new teammates, to iron out any growing pains the new trio of Wilks, Walker and Peter Crawford may encounter.
"It will be a good experience to have a switch up and see what it is like," Wilks said.
"I'm going to need to limit that adjustment time because I want to get out there and contribute straight away.
"It's a challenge but it's one that I'm looking forward to taking. I'm getting up to China a little bit earlier to try get some training sessions in with those guys and hopefully that can help us gel a bit more before we get into the competition."
Wilks says he is looking forward to testing himself against the increased competition he will face at the FIBA 3×3 events.
"The physicality jumps up another notch and the shooters are incredible," he said.
"It'll be good to see how I can go against that next level and next calibre of players and really test myself."