Cole Excited To Get Back On 3×3 Court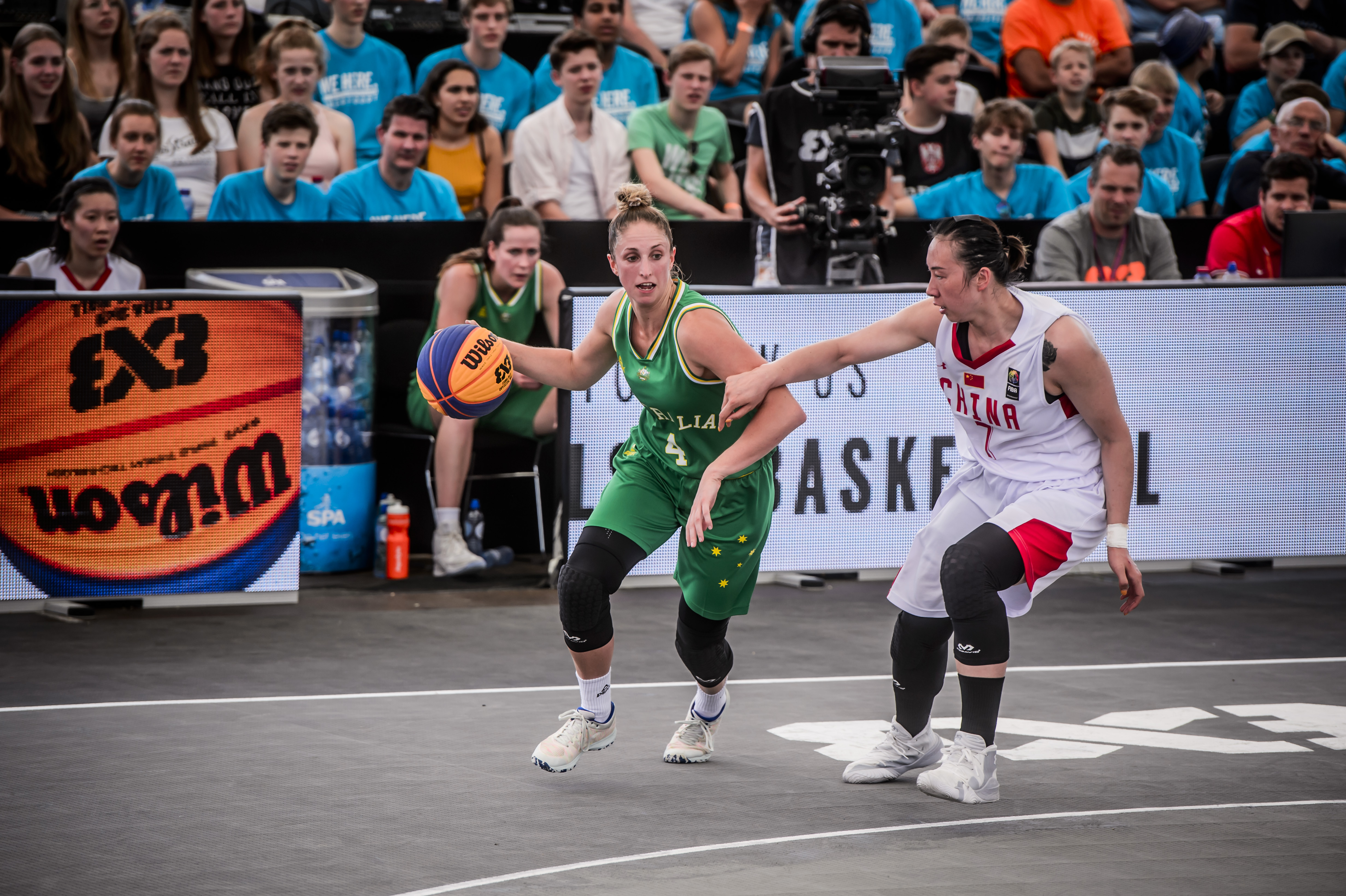 Australian superstar Bec Cole says she can't wait to get back on the 3×3 court this weekend in the FIBA3x3 Women's Series Tokyo stop.
The team of Cole, Alice Kunek, Maddie Garrick and Keely Froling haven't played together since the FIBA3x3 World Cup earlier this year, where they finished fourth.
Australia needs to maintain their ranking in the FIBA3x3 federation rankings in order to qualify for next year's Olympic qualifying tournament.
CLICK HERE TO READ HOW AUSTRALIA CAN MAKE THE OLYMPICS
In order to do so, a strong performance in Tokyo is needed this weekend, something Cole is anticipating.
"I can't wait to get on the floor this weekend and prove to the world again what we are made of and wear Australia with pride and hopefully get to that end result which is the Olympics," Cole said.
"We haven't touched a 3×3 ball in a while, but I think once we get there, we have a training session, and we will click right back into it.
"It's really exciting to get the girls back together again. To be able to prove ourselves on the world stage again is exciting."
CLICK HERE TO SEE THE FIXTURE FOR THIS WEEKEND'S WOMEN'S SERIES TOKYO STOP
The last time Australia was on a 3×3 court, they lost a heartbreaking semi-final to China in the World Cup, before losing to France in the bronze medal game.
Cole says redemption is on the mind as they head back on the 3×3 international stage, as the Olympic dream stays alive.
"After losing that bronze medal match, our hearts felt like they were ripped out of our chests," Cole said.
"We sort of thought maybe that's the last chance for our Olympic dream.
"It's been hard for us watching the European and the Asian countries play all offseason while we just had to take a back seat.
"Anyone who knows me knows I'm so competitive. I almost can't even watch the other games only because the more you play it the better you're getting, more connected you are as a team.
"Sitting back and watching that, they're able to play all these games and get rhythm and get better.
"The fact there's still hope we can make it is really exciting.
"I think I'll be a bit more at ease once I know we have made this pre-Olympic qualifying tournament because then we can put all the training in and all your mental work towards that."
Just six teams will be competing in Tokyo – Australia, China, Japan, Netherlands, Romania and Mongolia – with the Aussies set to battle Japan (Saturday 4:10pm AEST) and Netherlands (Saturday 5:25pm AEST) in the pool stage.
Cole believes all six teams will be strong opposition, and Australia will be able to click back into 3×3 mood as soon as the games begin.
"Once you play one game, you flick back into that normal, knowing Maddie is going to be on the three or the pick and roll with Alice and Keely," Cole said.
"I think it's just a mental switch from five on five to 3×3, which if we are all on that page, I think we will be ok.
"Obviously the Asian countries are good and the Europeans are tough. China obviously won the World Cup but the Europeans have found very good form.
"For me, I like the sort of countries that are there. I just think if we could make it into the final, that is awesome and then definitely gold."
You can watch the event live on the FIBA3x3 YouTube channel.