Coenraad Says Representing Australia Is The Dream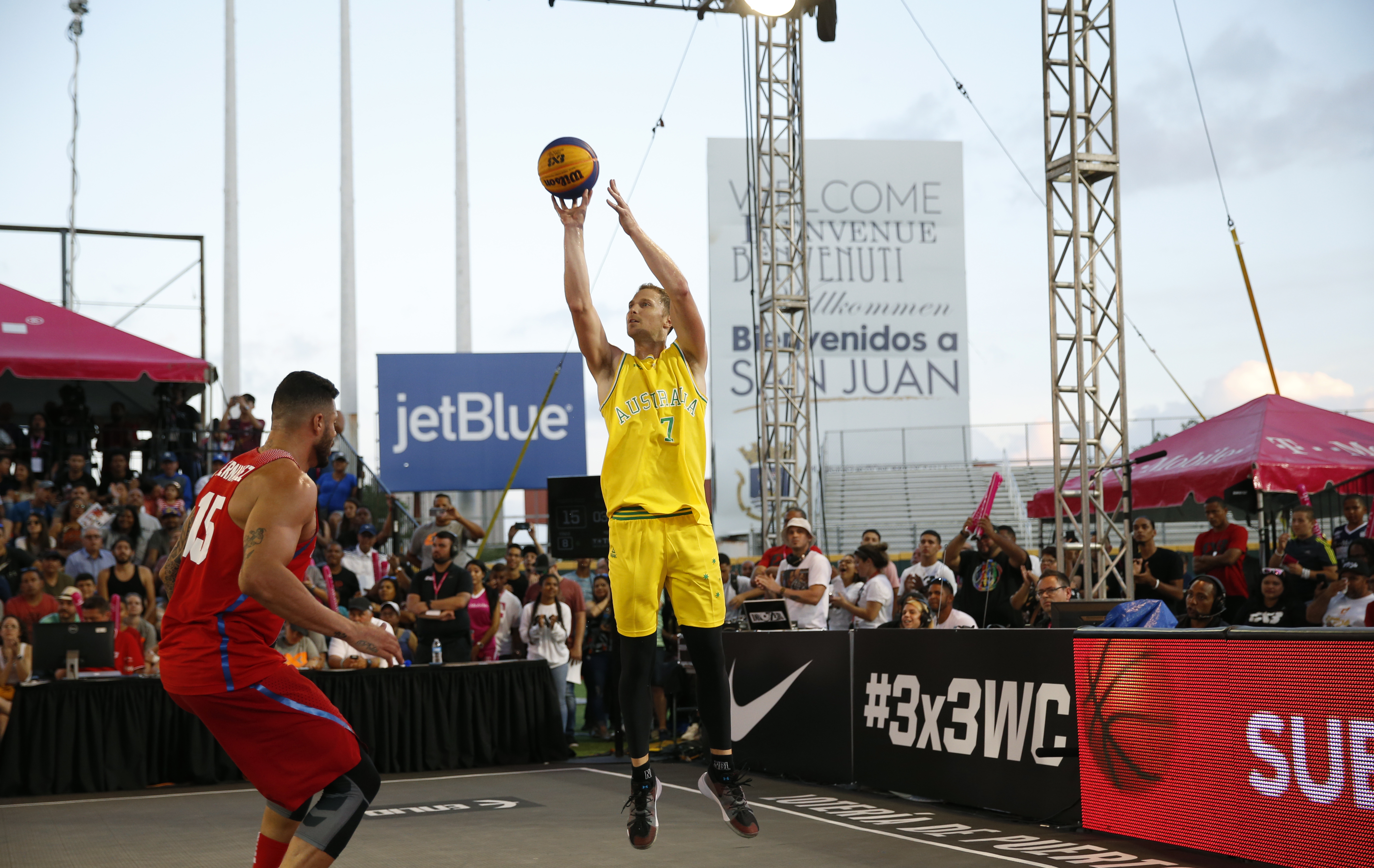 Australian 3×3 player Tim Coenraad says representing his country is a dream come true, as he played a vital role in the men qualifying for the 2019 FIBA 3×3 World Cup.
Australia had to fight for their World Cup spot, defeating Czech Republic in a must win game 21-11.
An outpouring of emotion from the players displayed how much a World Cup spot means, and Coenraad put that feeling into words after the victory.
"All I got to do is look down at what's on my chest right now and that's all the inspiration I need," Coenraad told the FIBA stream.
"It feels absolutely fantastic. To do it with a group of guys like this, it's a dream come true.
"Representing Australia is my dream, representing your country should be the biggest thing in sports.
"I'm proud to put on the green and gold and I'm just so pumped for these guys and myself that we are going to Amsterdam."
"I'm proud to put on the green and gold" 💚💛@illawarrahawks veteran @coenraad22 shows his love for 🇦🇺 after qualifying for the @FIBA3x3 World Cup #3x3WC 🏆 pic.twitter.com/pIjqSZ6QU4

— 3x3Hustle (@3x3Hustle) May 6, 2019
Coenraad dominated the final game, hitting numerous two-pointers and the game winning free throw.
"I know I've got that kind of game in me, it just came out in the last game finally," he said.
Coenraad joined Andrew Steel, Tom Wright and Greg Hire in Puerto Rico, with the team for June's World Cup to be determined.
Australia is in Pool D for the World Cup alongside Latvia, Japan, Brazil and Poland.