Australia are Quarter-Finals Bound in the 3×3 Youth Olympics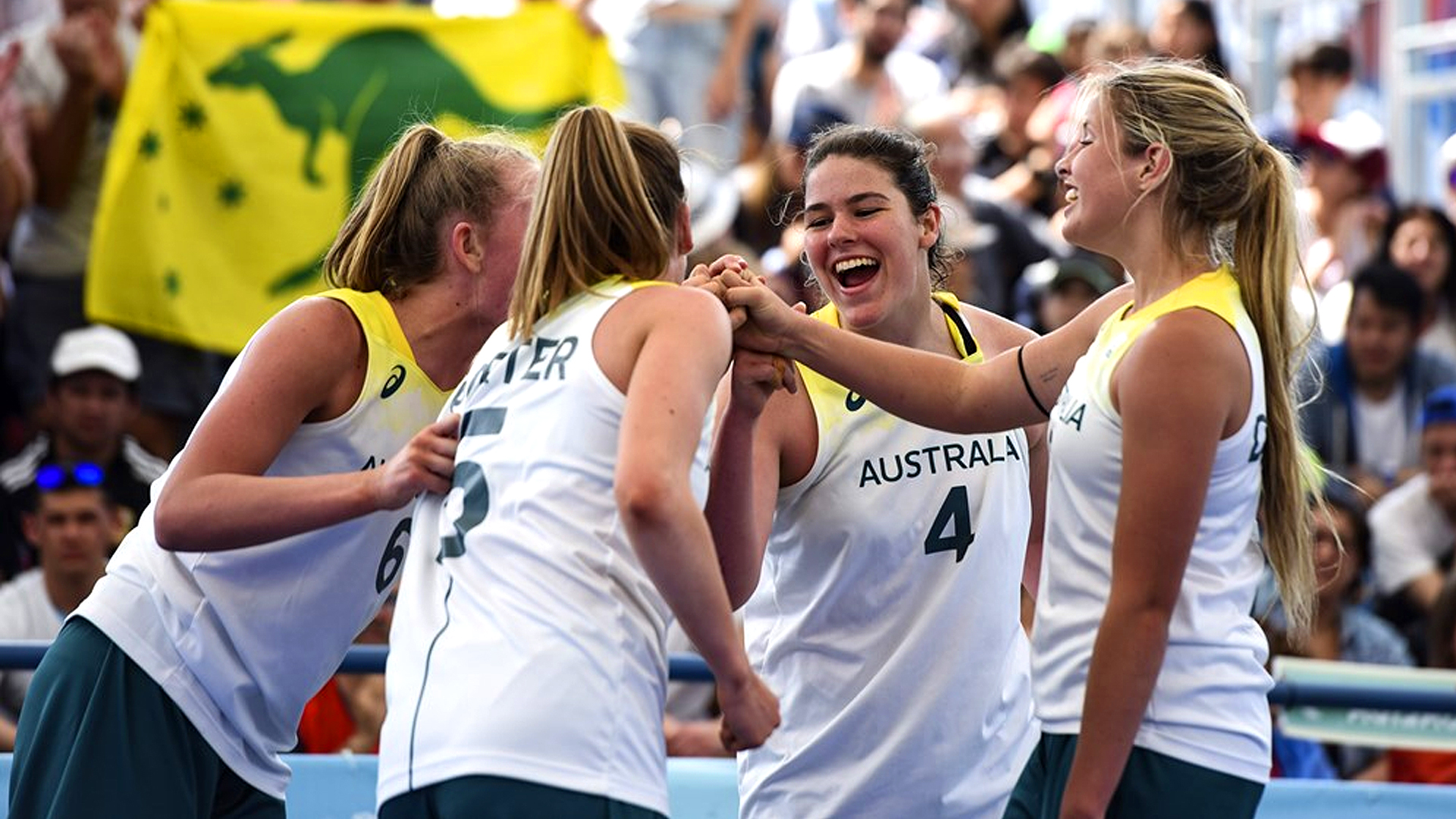 Splitting their final two games of the group stage, the Australian 3×3 women's team have done enough to advance to the Quarter-Finals of the 2018 Youth Olympic Games.
Following their wins over Netherlands and Czech Republic on Thursday, Australia came into the final day of the group stage on top of Pool D needing a top two finish to earn a Quarter-Finals spot.
They showcased their impressive defence once again against Spain but struggled to hit the scoreboard themselves, eventually falling 7-12.
However, they bounced back an hour and a half later against Estonia with a 19-15 victory in their highest score of the tournament to date.
Suzi-Rose Deegan impressed with 12 points across the two contests while Alex Fowler remains an intimidating presence in the paint both offensively and defensively.
Australia will now meet Ukraine, the number two ranked team in the world, in the Quarter-Finals.
Ukraine also enter the finals with a 3-1 record, easily defeating Sri Lanka, Egypt and Venezuela before falling to the USA.
With the schedule stretched across the length of the Youth Olympic Games, Australia will enjoy another two-day break before the Quarter-Finals begin early Thursday morning Australia time.
The Australian 3×3 Women's Schedule for the 2018 Buenos Aires Youth Olympic Games (all times AEDT):
October 11: Australia def. Netherlands 11-7
October 11: Australia def. Czech Republic 15-11
October 15: Australia def. by Spain 7-12
October 15: Australia def. Estonia 19-15
October 17: Quarter-Finals – Australia vs. Ukraine at 2.25am
October 18-19: Semi-Finals and medal games