3x3Hustle Is A Great Pathway Says Cole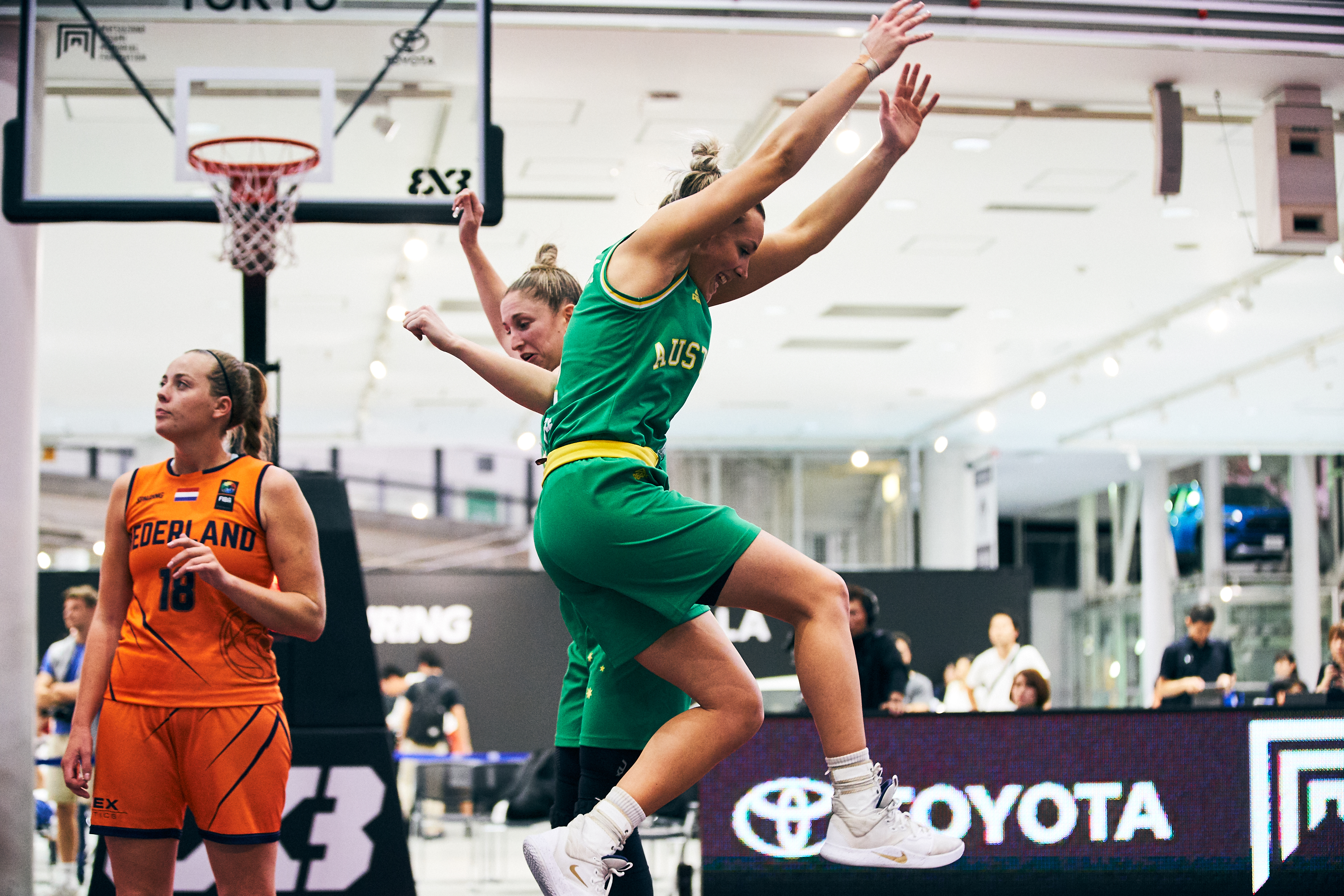 Australian 3×3 superstar Bec Cole says the 3x3Hustle pathway is a great one for senior and junior 3×3 players.
Cole, along with Maddie Garrick, are expected to be a part of the Australian national team that'll compete at the FIBA 3×3 Olympic Qualifying Tournament in India on March 18-22, as the Aussies chase 3×3 gold.
Both players were at the Round 20 NBL clash between Melbourne United and Cairns Taipans, where Cole explained how important the 3x3Hustle pathway is, as it could help athletes reach their Olympic dream. She also mentioned how 3x3Hustle enables players to test their skills at some of Australia's biggest events, such as Moomba and the Grand Prix, the first two stops in this year's inaugural March Mania.
"3x3Hustle has been such a great pathway, not just for seniors but also juniors, the fact we get to do it at Moomba, at the Grand Prix, they're massive events where people can see this new brand of basketball that is so awesome to watch," Cole said.
"We are glad we get to be part of it and hopefully we can go to Tokyo. It's something that is so exciting. The fact when we were 15 years old, that's our dream, to go to an Olympic Games. Now that it is actually possible is super exciting."
#3x3Hustle superstars Bec Cole and @MaddieGarrick chat to @PeterHooley12 at halftime of #CNSatMEL about the Olympic dream, #MarchMania and more! 🏀@NBL @FIBA3x3 pic.twitter.com/8D52wHbuF8

— 3x3Hustle (@3x3Hustle) February 13, 2020
Garrick echoed Cole's statements, saying the reason she started playing basketball was to make an Olympic Games. Now, thanks to 3×3, that dream is on the verge of becoming a reality.
"Just going to an Olympic Games has always been dream, it's what I started playing basketball for…making all those shots in the carpark and in the backyard," Garrick said.
"To be a pioneer in the 3×3 world as well and to go to the Olympic Games and debut in a game that hasn't been played before is even more exciting in itself."
The inaugural NBL 3x3Hustle March Mania will take place this year, with events at the Moomba Festival (March 6-9), the Formula 1® Rolex Australian Grand Prix (March 12-15), the Arnold Sports Festival (March 20-22) and the Geelong Waterfront (March 28-30). You can register for the events here.