3×3 Superstar Toure Praises Australian Team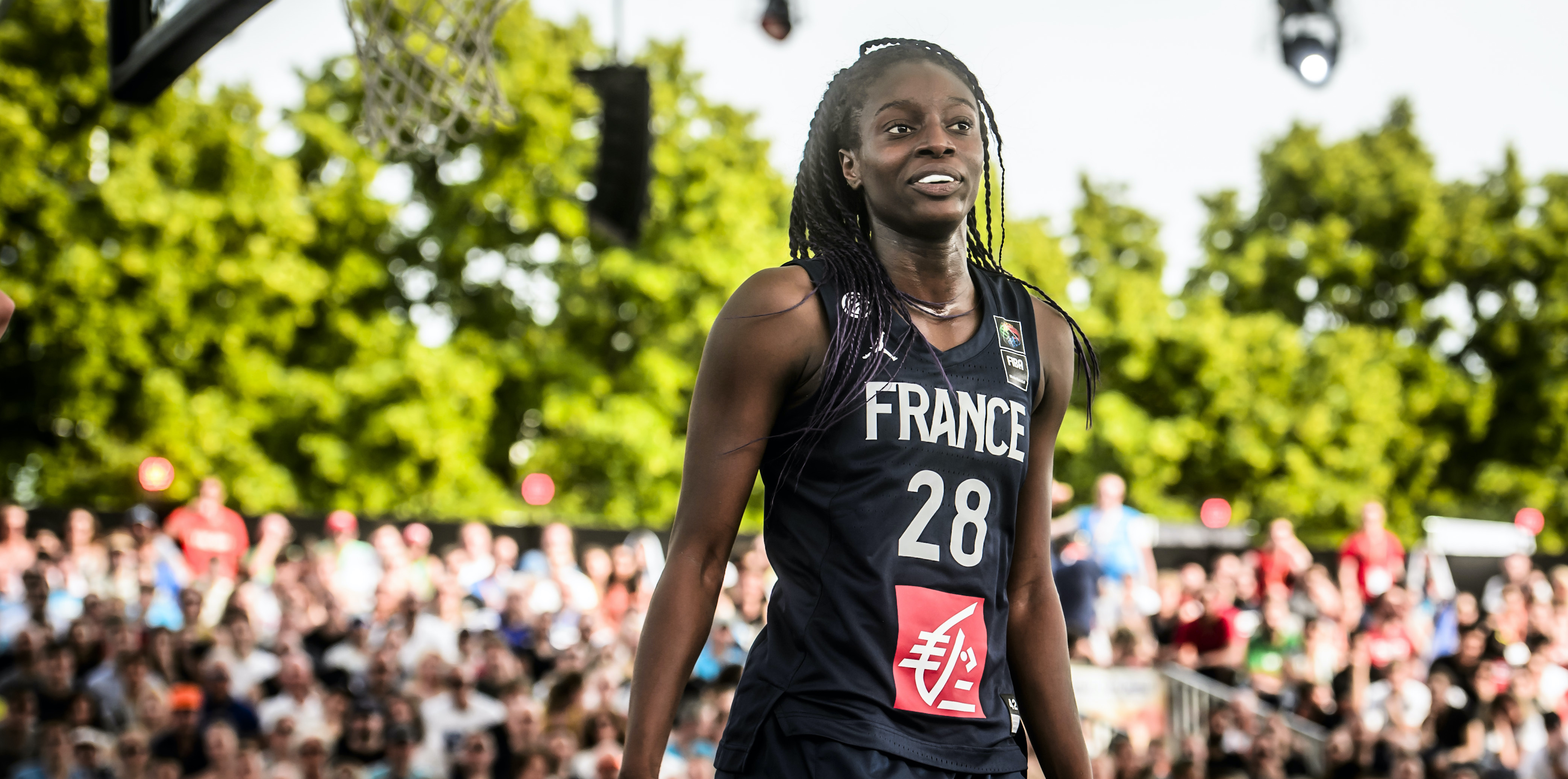 3×3 superstar Migna Toure has praised the Australian women's team, revealing France expected to play Australia in the final of the 2019 FIBA 3×3 World Cup.
The two nations would end up facing off in the third placed game, with Toure's French squad winning 21-9. They also met in the pool stages where France won 17-16 in a thriller.
Speaking on the first episode of the 3x3Hustle Hype Podcast, Toure explained what makes Australia so hard to stop.
"The Australian team is a really good team because they have good players," Toure said.
"Each one of them have good strength. Maddie Garrick is really good at shooting and taking you one on one.
"Alice Kunek is tough, she can play as a guard and as a tall one. Bec Cole is really tough, she is a good shooter and has the spirit to go to the basket every time.
"They're a really good team."
The world's number two ranked women's player also said her highlight of the World Cup was defeating Australia in the bronze medal game.
"Winning against Australia for the bronze medal (was the main highlight) because it was tough to react after a loss in the semi-final," Toure said.
"It was really tough but it brought a lot of pleasure by winning against this good team."