3×3 Basketball locked in for Victoria Commonwealth Games 2026!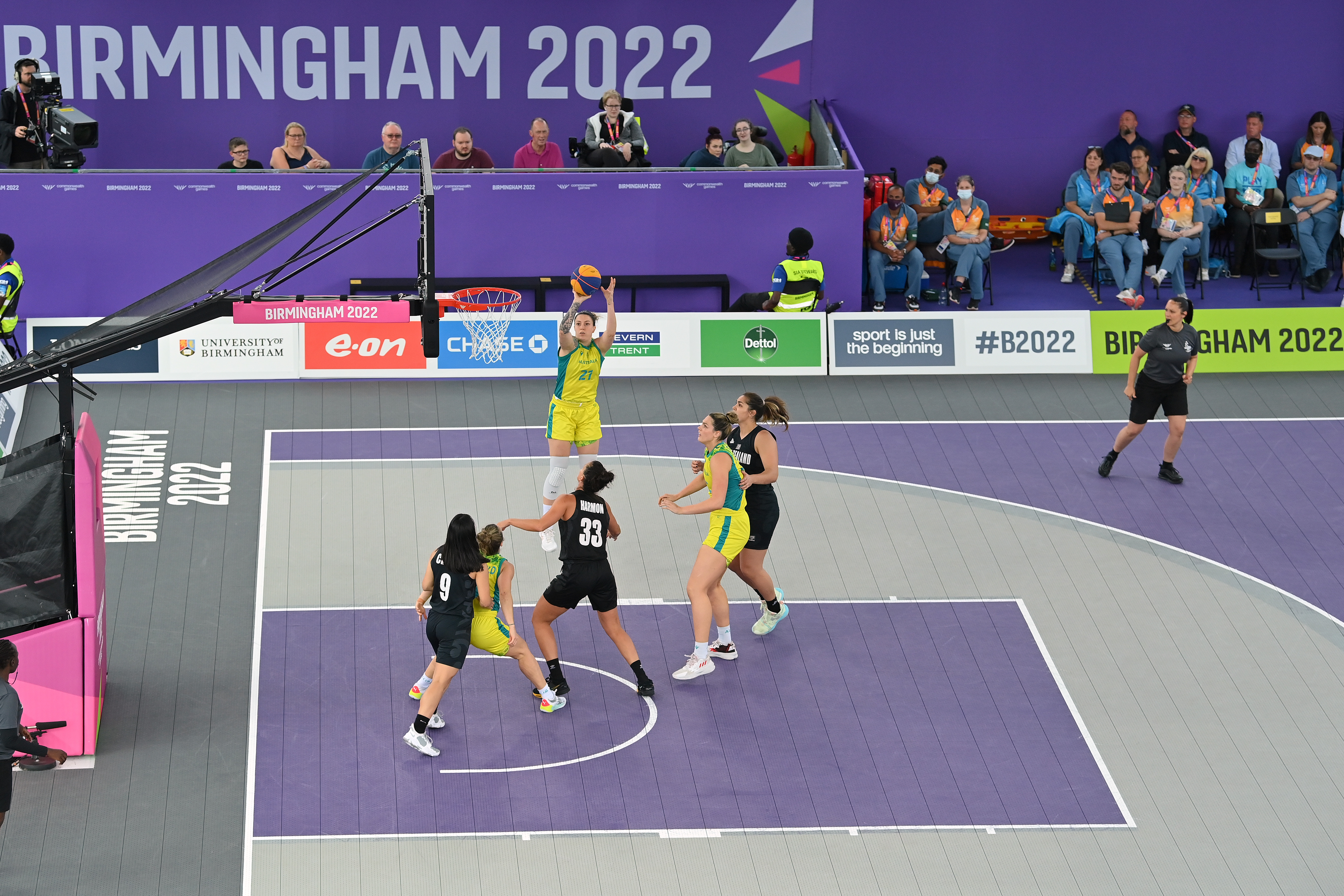 It's official 3×3 basketball and 3×3 wheelchair basketball are locked in for Commonwealth Games 2026!
An action-packed program of sports has been unveiled as the Commonwealth's best athletes prepare to compete across regional Victoria in just over three years.
The Commonwealth Games Federation, the Andrews Labor Government and Commonwealth Games Australia today unveiling the full Sport Program for the Victoria 2026 Commonwealth Games, which included both 3×3 Basketball and 3×3 Wheelchair Basketball.
3×3 basketball, the shortened version of the standard game with five-a-side, will continue to appear at the Commonwealth Games, since its inaugural launch in the 2022 Birmingham Commonwealth Games, together with wheelchair basketball 3×3, after being added to the list of Olympic sports in the run-up to Tokyo 2020.
Australia's 3×3 teams had a success performance at the Birmingham 2022 commonwealth games. All four Australian 3×3 basketball teams added to Australia's medal tally at the 2022 Commonwealth Games. Three of the four Australian teams were vying for gold, with three of the finals decided by two points or less, keeping the ferocious English crowd on the edge of their seats on the final night of 3×3.
To read the full 2026 Commonwealth Games Announcement, click here: https://www.premier.vic.gov.au/game-sports-locked-victoria-2026