3×3 Allows Me To Be Annoying Defender Says Todhunter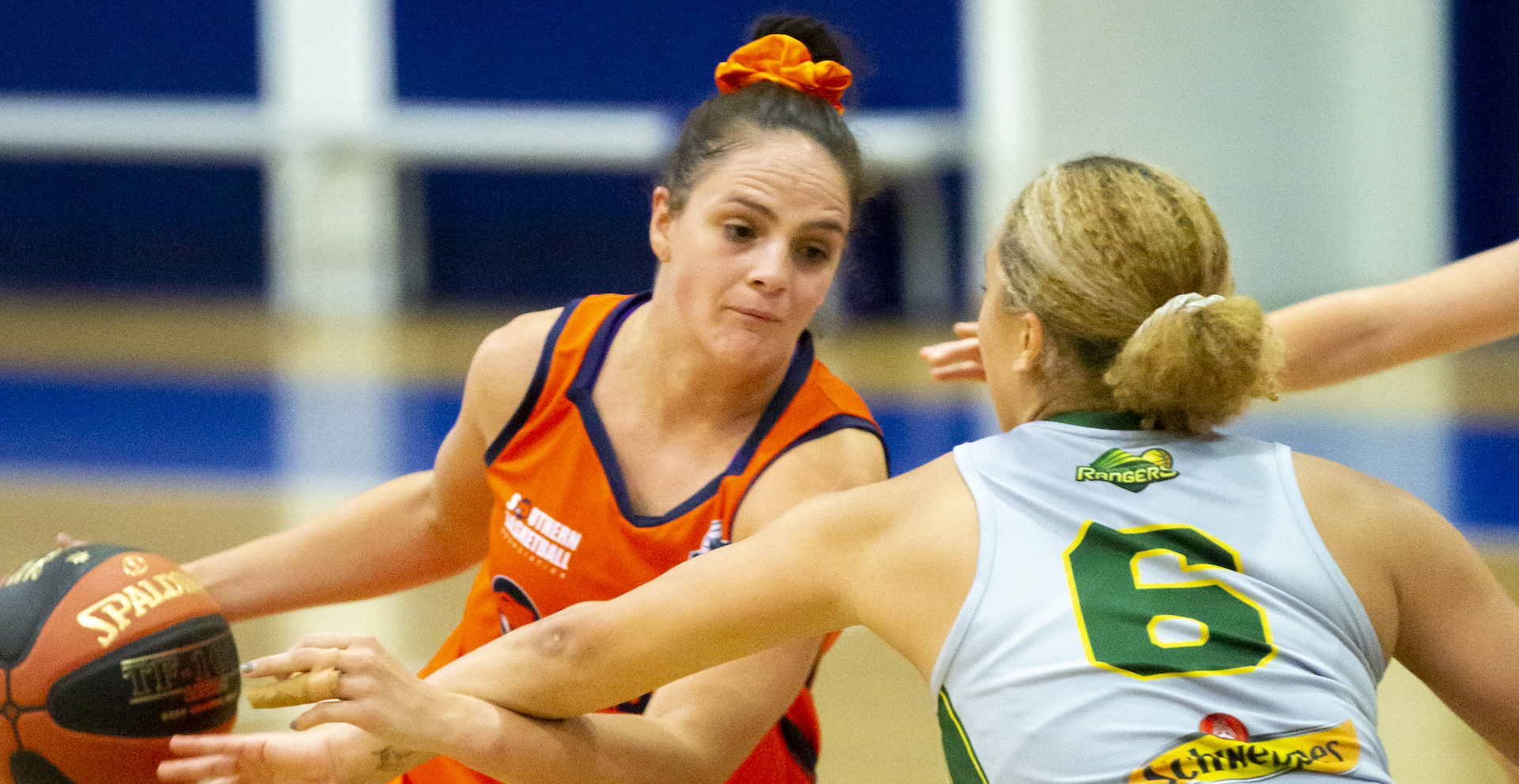 Amelia Todhunter has a message to her opponents ahead of this weekend's NBL 3×3 Pro Hustle 2 in Geelong: get ready to be annoyed.
The feisty defender, who will be suiting up for the Peninsula Bobcats alongside Carlie Smith, Anneli Maley and Kiera Rowe, has declared being a pest on the defensive end as her favourite aspect of the 3×3 game and something she aims to bring to the Pro Hustle court this weekend.
"I want to be that annoying player and this just gives me the freedom to do that without having five fouls and I'm out of there," Todhunter said.
"It's nice being able to be so physical and not being called for a foul.
"It definitely suits my style of game and that annoyingness that I like to bring.
"It's definitely why it's drawn me to it and why I've fitted into it a lot.
"I absolutely love 3×3 and I think it is such an exciting sport. There's just something different about it that really gets me pumped about it."
Despite missing the first 3×3 Pro Hustle event of the year due to NBL1 commitments, Todhunter is no stranger to the 3×3 format.
She was a member of Australia's FIBA 3×3 World Cup team in 2017, and has been in love with the shortened style of basketball ever since.
Being in the 3×3 system for during this time has enlightened Todhunter to the immense growth the format has made over the past couple of years in Australia.
From an unknown product, one that even the World Cup athletes were a bit confused about at first, to an emerging game that is attracting more and more participants, Todhunter thinks Australia is on the right path to potentially make some noise in Tokyo next year, when 3×3 makes its Olympic debut.
"In 2017 when we were going to the World Cup, we had one training session and that was it," Todhunter said.
"We had no idea, we went into it, played our first game, and was just like, 'what on earth, like, what is this game?'.
"You just learn, like even the turnaround, you had one game in-between your first game and you're like there's no way we can recover, that was just full on.
"Then all of a sudden your body just deals with it and the next couple of days it becomes so much easier. It's just a different fitness along with it.
"The development, even with the Australian stuff, now that it's in Tokyo, it's just huge.
"It (3×3 going to the Olympics) was kind of announced when we were over at the World Cup and it was all very exciting.
"I think Australia was a bit late on the train but I think we have got the players who can really compete on that world stage."
While qualifying for the Olympics is a long-term goal, Todhunter's immediate focus is on the Bobcats and ensuring they advance past the quarter-finals of this weekend's 3×3 Pro Hustle, after they were eliminated in Melbourne at that stage.
With such a talented squad, the Bobcats will be one of the toughest teams to beat, but Todhunter also acknowledges that they need to build a certain level of chemistry, something they've already started to do, as each player has some connection to the other.
"Most of us were at the Australian 3×3 selection camp," Todhunter said.
"I played with Kiera in WNBL, I love her style of game. Carlie and Maley were obviously at the camp as well.
"Then it's just about showing up on the day. We all have our NBL1 commitments and Carlie is in Queensland, so we need to gel on the day and find out what each player is good at and what their strengths are.
"I'm looking forward to playing with the girls and in Geelong of all places, it's such a beautiful country city.
"I'm really looking forward to it."
The NBL 3×3 Pro Hustle 2 hits the Geelong Waterfront this weekend. For event information and tickets, click here.