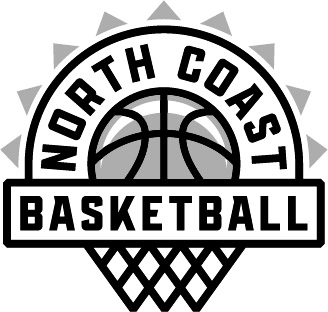 REGOS CLOSED- TEAM REGISTRATION – Ball Against Domestic Violence Street Hustle – 2022
Coffs Harbour, NSW
SPORTZ CENTRAL- 74A Bray St,
Register
| Age Group | Gender |
| --- | --- |
| 18s | Male |
CONTACT INFORMATION
North Coast Basketball - Robert Linton
northcoastbasketball@outlook.com
0411587917
Registrations are now closed.
The Coffs Harbour community brings the 2022
BALL AGAINST DOMESTIC VIOLENCE 3×3 Tournament!!
All proceeds will go to Wesley Mission.
Wesley Mission support children, families, or the elderly who struggle with; homelessness, addiction, mental health, financial or domestic challenges
THIS EVENT WILL ALSO BE A QUALIFIER INTO THE NSW STATE CHAMPIONSHIPS IN JANUARY 2023 FOR 12'S – OPENS.
Date: Sunday 4th December
Venue: Sportz Central, Coffs Harbour
Address: 74A Bray Street, Coffs Harbour, NSW, 2450
Times: 10 & Under, 12 & Under, 14 & Under, 16 & Under (9:00am – 1:00pm)
               Open Men, Open Women, Emergency Services (1:30pm – 5:30pm)
Divisions:
10 & Under Boys & Girls
12 & Under Boys & Girls
14 & Under Boys & Girls
16 & Under Boys & Girls
18 & Under Boys & Girls
Open Men B Division – register in Open Mens and Hustle will be in touch
Open Men Elite Division – register in Open Mens and Hustle will be in touch
Open Women
Emergency Services -register in OPEN MIXED

NOTE:

Must have 1 female player,
3 of the 4 players must be from the service (can include ex-servicemen).
Teams can have one non-service player
Cost: $120 per team
STEPS to REGISTER 
Step 1: Register Team via the category button above to secure your teams spot in the tournament
NOTE: Players can be added during this step if players already have a Hustle Pass. If you do not know the players Hustle ID's, they can be added later.
Please read to step 2 if players do not have Hustle ID's and notify your players.
Step 2: All players must hold a valid "Rookie" or "Baller" Hustle Pass. 
This will cover insurance to play in ANY 3x3Hustle tournament in Australia .
Each player will receive a unique Hustle ID with their Pass (eg: AD6H7Y) . This ID is how they will register for ALL 3x3Hustle tournaments in future.
NOTE: this requires setting up 2 profiles- FIBA 3×3 and 3x3Hustle
STEPS to REGISTER for a HUSTLE PASS-
Register for a FREE FIBA 3×3 player profile at https://play.fiba3x3.comOR search players current profile at https://play.fiba3x3.com/players
Once signed up ensure you are in the FIBA profile (top right it should have their name, click on the name and click on profile)
Take note of the player profile URL (a URL is the website address) – you will need this to sign up for your Hustle Pass – (example FIBA Profile URL: https://play.fiba3x3.com/players/827ca008-2ef9-4409-81a1-141ceb9df5f2)
Open a new browser window and head to https://www.3x3hustle.com/hustle-pass-2/
Sign up for a minimum "Rookie" ($10) Hustle Pass – scroll to the bottom and click 'get started'
Fill in the first and surname of the player
Go back to the FIBA 3×3 Profile page and copy and paste the Profile URL (a URL is the website address)
Fill in the rest of the information.
Once completed, players will receive a Unique Hustle ID. (eg HUSTLE ID – FJBRE6)
Step 3: Team Leader will then add players using their unique Hustle ID to the team via the link that is sent directly to the nominated email.
NOTE: You can register a team without players and players can be added at a later date.
If you have any issues with registration, creating the Hustle Pass or finding your Hustle ID please contact Hustle at info@3x3hustle.com or call Hustle on 0417 107 043
REGISTRATIONS CLOSE 1st December 2022