Supercats Win Pro Hustle Victoria League Final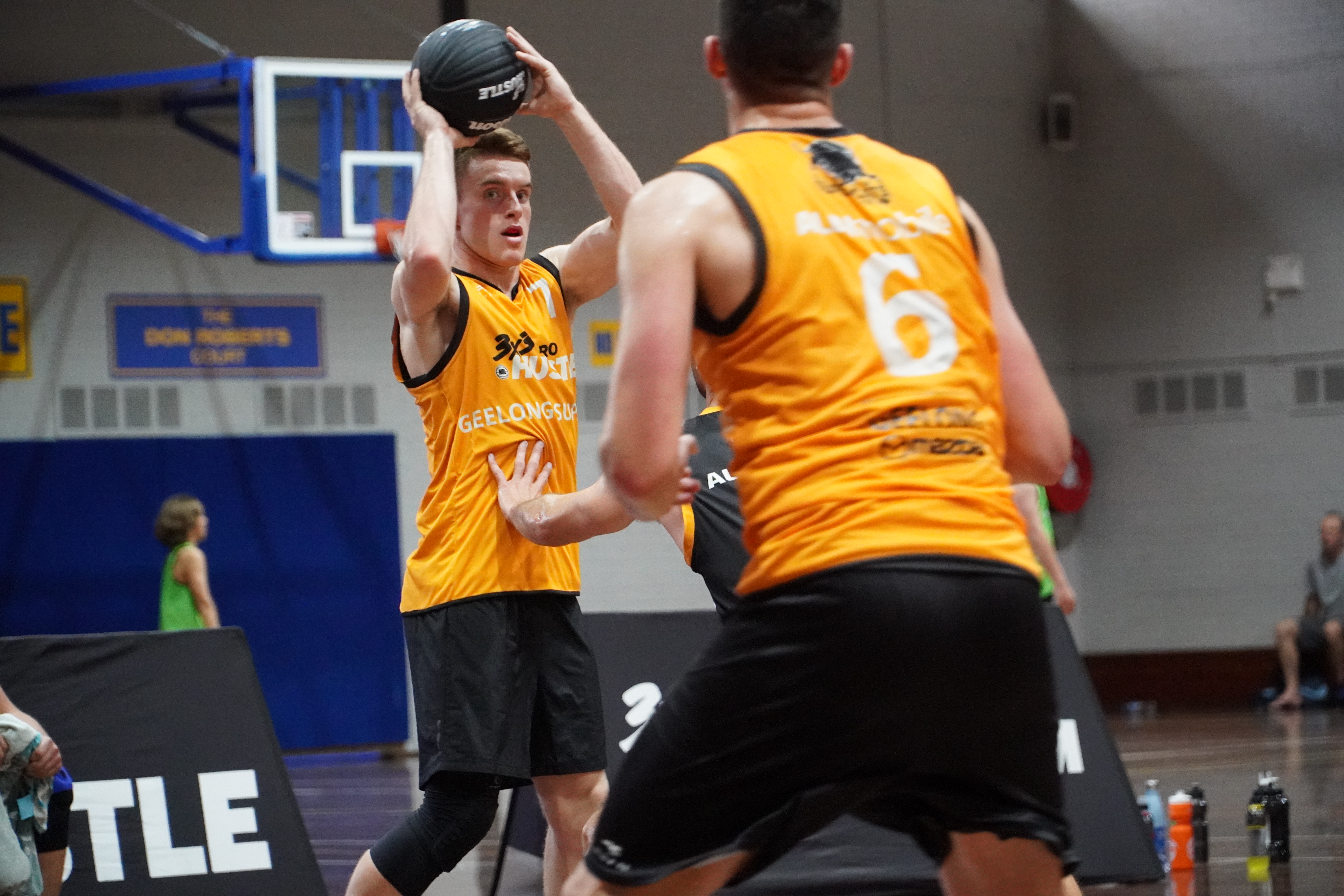 The Geelong Supercats have won the inaugural NBL 3×3 Pro Hustle Victoria League Final with a thrilling 13-11 victory over Wyndham in the decisive game on Sunday.
Geelong, who were led by Liam McInerney, James Headlam, Lachlan Headlam and Lachlan Beavis, caused the upset of the day in the semi-finals, defeating Spectres iAthletic 12-10.
Spectres were playing with Tom Wright and Andrew Steel, two of Australia's best and most experienced international 3×3 players, alongside Darcy Harding and Jon Cooke.
The win means the Supercats advance to the NBL 3×3 Pro Hustle National Final at the Geelong Waterfront on March 28-29. Wyndham and iAthletic also punched their tickets to the National Final, after finishing second and third, respectively.
The Geelong Waterfront event is part of the inaugural NBL 3x3Hustle March Mania, the biggest celebration of 3×3 basketball ever seen in Australia.
Events will take place at the Moomba Festival (March 6-9), the Formula 1® Rolex Australian Grand Prix (March 12-15), the Arnold Sports Festival (March 20-22) and the Geelong Waterfront (March 28-30). You can register for the events here.