Stars Shine In NBL 3×3 Pro Hustle 2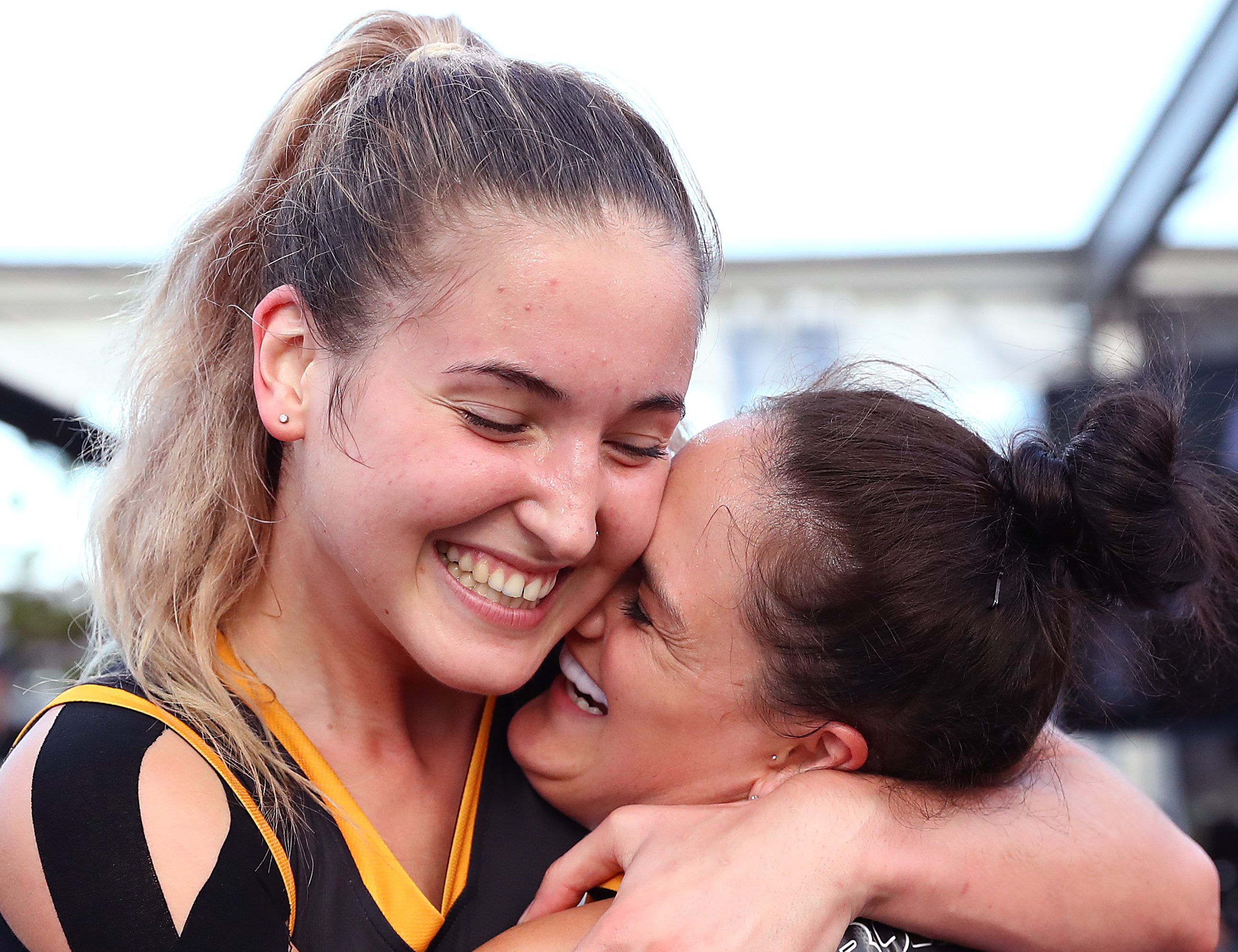 NBL and WNBL stars shined brightest at the second NBL 3×3 Pro Hustle event of the year, as Stateside Sports and Peninsula Bobcats were crowned champions.
In front of a stunning backdrop of the Geelong Waterfront, a packed house of 3×3 Pro Hustle fans were treated to spectacular basketball and engaging entertainment.
The Waterfront precinct was alive with sights and sounds as Basketball Jones brought his bag of Harlem Golbetrotters-esque tricks, Surprise Effect dazzled with their athleticism and humour, and DJ Horizon, DJ Emma Peters, and MIMI rocked the decks well into the night.
Stateside Sports defeated Spectres iAthletic in an enthralling men's grand final, 21-17. Stateside Sports were led by NBL Rookie of the Year Harry Froling, who will now head to America to work out for the NBA draft. Jeremy Kendle, Lucas Walker and Peter Crawford were the other members of Stateside Sports.
CLICK HERE FOR NBL 3×3 PRO HUSTLE 2 HIGHLIGHTS
In the women's bracket, the Bobcats defeated Melbourne Boomers in the final, 18-16. The Bobcats team consisted of Anneli Maley, Amelia Todhunter, Carlie Smith and Bianca Dufelmeier.
CLICK HERE FOR FULL MEN'S RESULTS
CLICK HERE FOR FULL WOMEN'S RESULTS
The NBL 3×3 Pro Hustle tour continues in Darwin at the Darwin Convention Centre as part of the Arafura Games on April 27-28. It'll be winner takes all in the third and final stop of the 3×3 Pro Hustle tour. Our Pro's will be putting it all on the line for the chance at 3×3 glory, and a spot on the FIBA 3×3 World Tour. For tickets and more information, head to 3x3Hustle.com/