Kunek Confident Aussies Can Win World Cup Gold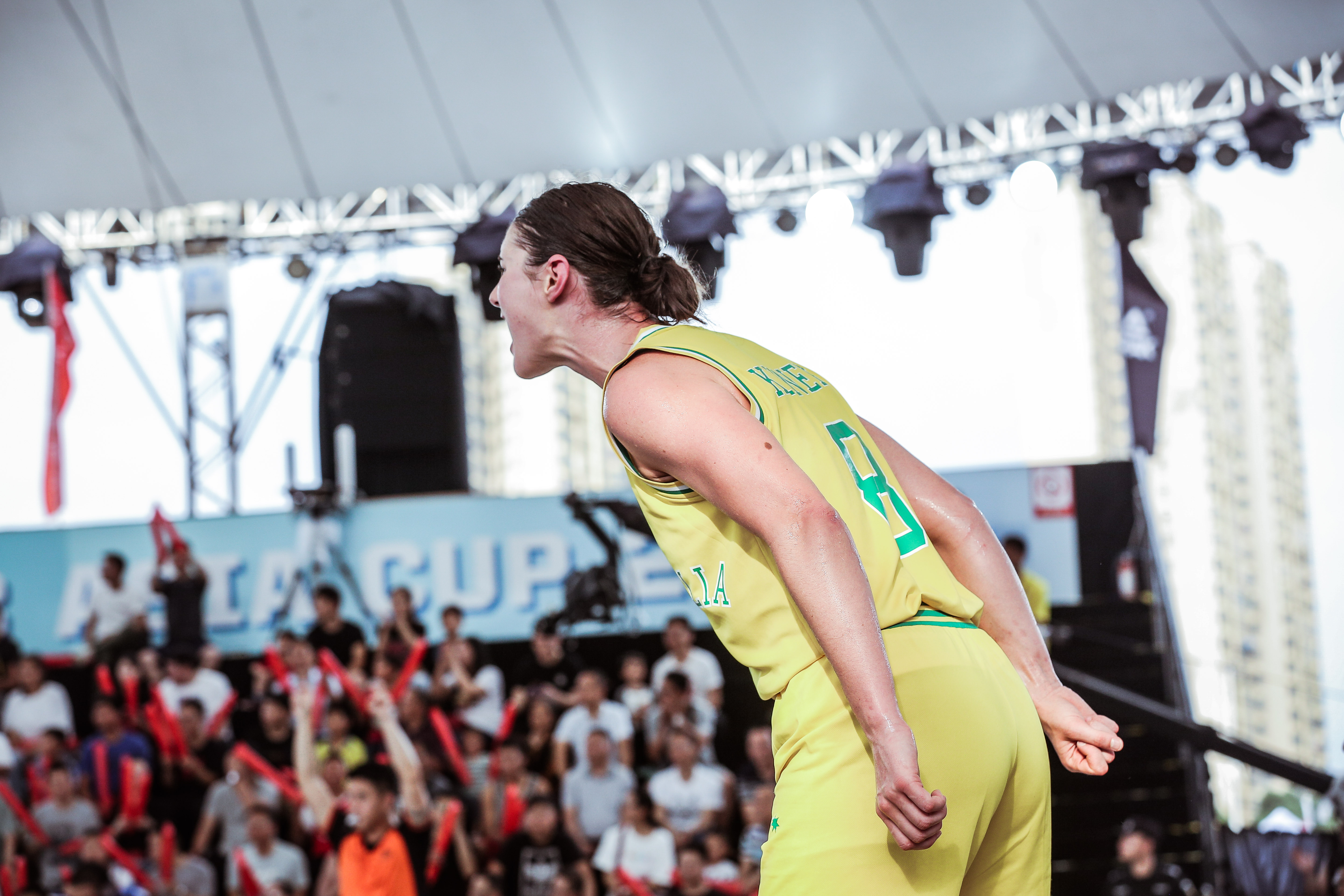 Alice Kunek is confident Australia has what it takes to win gold at the FIBA 3×3 World Cup later this month.
The Australian women's 3×3 team is riding a wave of momentum, having won 12 games in a row and winning the FIBA 3×3 Asia Cup and the first stop of the FIBA 3×3 Women's Series recently.
According to Kunek, the strong form of the team has them believing World Cup gold is within reach, despite the strong opposition they're set to face.
"I was actually saying to Bec (Cole), I think we can go all the way and win this," Kunek told radio show Sportsday WA.
"The Netherlands and France who we played at the Women's Series, they were one and two in the Euros last year and they're two really tough teams.
"You have teams like Spain, Japan will be tough again, China are always tough, Ukraine are tough as well. All the European teams they know how to play 3×3, they have played a lot more of it then we have.
"For us to be able to beat the one and two teams really puts us in good stead leading into the worlds. I want to go all the way, absolutely."
Australia will face Andorra, Switzerland, Japan and France in the pool stages of the World Cup.
Kunek also thinks Australia's dominant performance at the Women's Series delivered a statement to the rest of the 3×3 world.
"It was great to be involved in the first one and even better to get that win and really stamp our authority on the world stage," she said.
"I think people have seen us kind of come in and out of 3×3 and for them to see we aren't going anywhere and we are playing a good brand of basketball really makes a statement to the rest of the world.
"It's really taking off and now that it's an Olympic sport, it's going to get bigger and better."
🔊 SOUND ON@AliceKunek spoke to the @SportsdayWA team about @BasketballAus' success at the @FIBA3x3 Women's Series, saying 🇦🇺 made a statement to the 3×3 world 👀 pic.twitter.com/X6dlMtylxh

— 3x3Hustle (@3x3Hustle) June 6, 2019
Australia has found a winning 3×3 formula, with Kunek saying it comes down to the array of options they have on the court at all times.
"We are quite good because we are so versatile," Kunek said.
"We have a good range of inside and outside game, Bec Cole has been the main one playing it, I've come back into the mix now, Keely Froling has played it, Maddie Garrick has played it, Hanna Zavecz has played it.
"We have got a good group of girls who have played 3×3 before. It is a different game to five on five. If you can switch your game style quickly, it really helps and goes a long way."
Australian women's schedule at the 2019 FIBA 3×3 World Cup (all times AEST):
June 20: Australian women vs. Andorra at 12.25am
June 20: Australian women vs. Switzerland at 3.05am
June 22: Australian women vs. Japan at 12.25am
June 22: Australian women vs. France at 3.05am
June 22-23: Australian women Quarter-Finals between 11pm-4.15am
June 23: Australian women Semi-Finals at 10.10pm or 10.40pm
June 24: Australian women bronze medal at 1.40am, gold medal at 2.50am