Hire On "Cloud Nine" After Australia 3×3 World Cup Qualification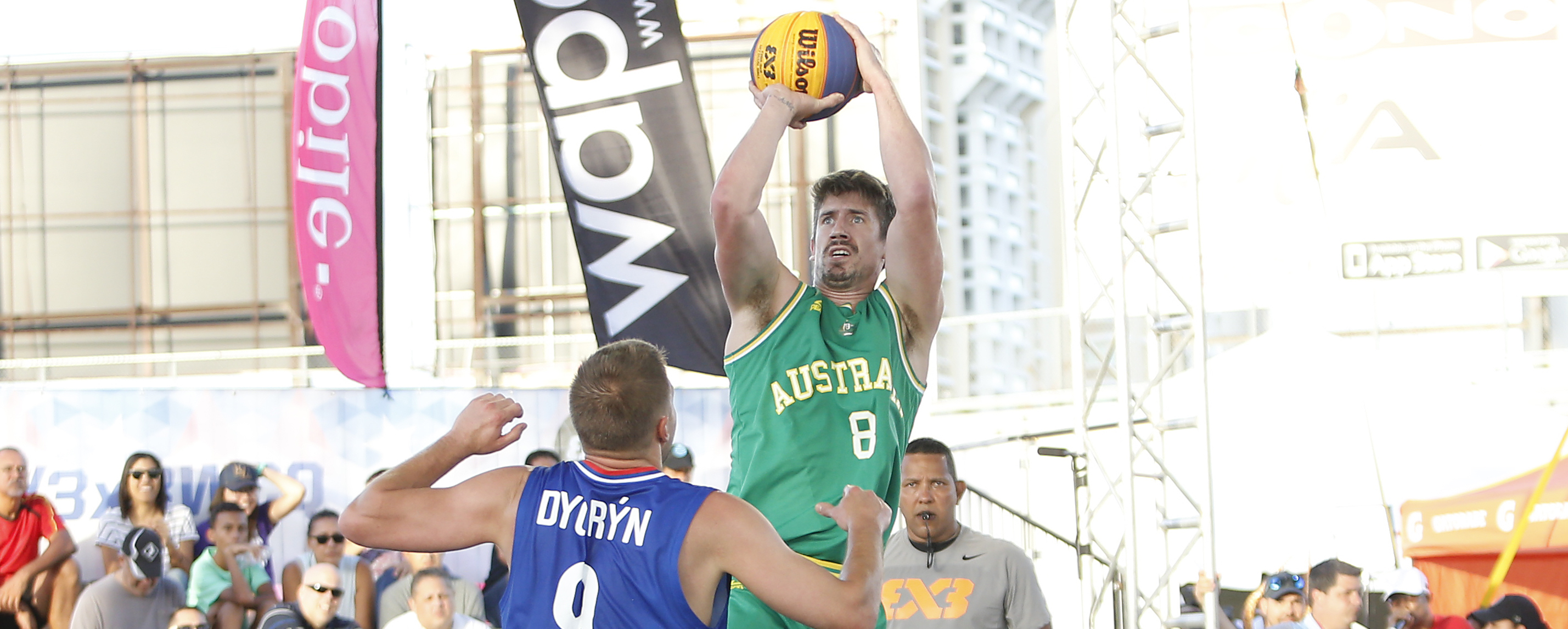 Australian 3×3 representative Greg Hire is on "cloud nine", after the country qualified for the FIBA World Cup last weekend.
The men's team defeated Czech Republic in a must-win game 21-11, which punched their ticket to June's World Cup in Amsterdam.
The squad of Hire, Andrew Steel, Tom Wright and Tim Coenraad had never played together before the qualifiers, making the achievement even more spectacular.
Hire's individual journey has been special, as the 31-year-old jumped into 3×3 after winning a fourth NBL championship with the Perth Wildcats, a reality even he is still comprehending.
Hire added the opportunity to represent his country on a world stage after retiring from professional basketball is extra special.
"I'm on cloud nine, from an NBL championship to now, I'm feeling pretty good at the moment," Hire told 6PR's Sportsday WA.
"To be honest, money isn't a motivation at all. If you have the opportunity to ever put the green and gold on and have your country on your chest, that's a dream come true.
"I definitely thought that was something long gone for me, especially upon retirement, I didn't think I would ever have the opportunity to represent my country, so to be able to do it at a high level is something I'm extremely proud of and I'm honoured.
"There were definitely a few tears shed upon qualification."
As for what's next, Hire's immediate focus has turned to the FIBA 3×3 Asia Cup in China on May 24-26.
He then hopes to play in the World Cup, and potentially Olympics Games next year, as Australia seeks to establish a committed group of 3×3 players.
"From my initial discussions with head coach Dave Biwer, he was in a way surprised with how well I did," Hire said.
"He wants to have that commitment from the group, so that is the aim. We have got the Asia Cup in two weeks in China, so I'll be leaving for that and then we will head off to Amsterdam.
"I guess now because we have accomplished a little feat and qualified for the World Cup, they want a commitment from the group.
"There is going to be an expectation that if we qualify for the Olympics, there are going to be a few guys that miss out on Boomers selection for the Olympics, and they then will put up their hand to try the 3×3 format.
"It'll be interesting to see in the next 12 months the way the program goes.
"Right now, I'm trying to play for my country as much as I can and if I can help the guys get to the Olympics, that's a huge goal for me – the motivation to make the Tokyo Olympics is massive."