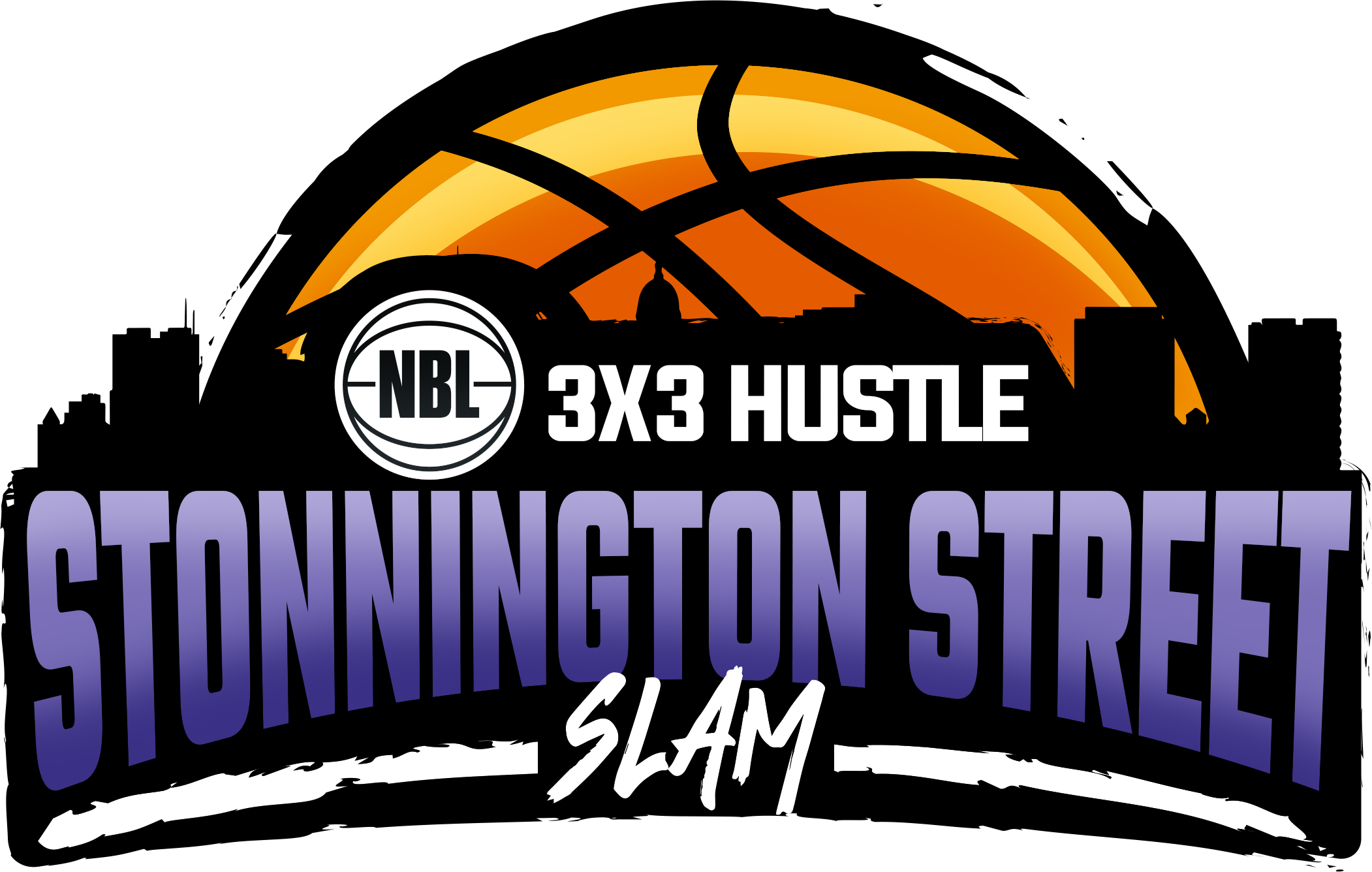 Stonnington Street Slam – Dec 2023
Prahran, VIC
Prahran Square
Stonnington Street SLAM is back for a 2nd year!!!
ALL REGISTERED PLAYERS WILL GET EXCLUSIVE ACCESS TO THE NIKE VIP STORE, WHERE THEY WILL GET 40% OFF ALL NIKE PRODUCTS!!
SLAM events are a celebration of basketball, with something for everyone!!
Street SLAM is a 3 day festival in Prahran.  There will be a 3×3 tournament for juniors and open Men and Women (ALL abilities welcome and both with AMAZING prizes and $10k prize money!!), shooting AND DUNK Comp, NBL Legends shoot out, as well as player appearances from Melbourne United and Phoenix!
For the younger kids, we will have fun and FREE shooting games, basketball clinics and dancing workshops!
SLAM events are FREE for spectators, so be sure to come check it out!
Team numbers for Juniors are VERY LIMITED with only 5 spots in each category, so sign up NOW to lock your team in!! 
Schedule: (Note: times subject to change slightly)
Friday 1st Dec 2023 – Open Womens 3×3 & NBL Player Appearances + FREE play for everyone.
Saturday 2nd Dec 2023 – Open Men 3×3, Dunk Competition + FREE play for everyone.
Sunday 3rd Dec 2023 – Junior 3×3 Tournament & basketball clinics.
NOTE: approx times below. Please send an email to info@3x3hustle.com if you would like to request a certain start time.
10am – 12pm – 12's
12pm – 2pm – 10's
2pm – 6pm – 14's & 16's
Ages:
10's & under– players born in 2013 or later
12's & under– players born in 2011 or 2012
14's & under– players born in 2009 or 2010
16's & under– players born in 2007 or 2008
Opens – players born 2006 or before
Location: Prahran Square – Cato St, Prahran VIC 3181
Cost: $250 per OPEN team & $150 per JUNIOR team – (NOTE: all players will need to have a valid Hustle Pass. A $10 pass is valid for 12 months- see details below)
Uniforms: Official Hustle uniforms are NOT required for this event.  Teams are however, encouraged to wear matching jerseys.
STEPS to REGISTER 
Step 1: Register Team via the category button above to secure your teams spot in the tournament
NOTE: Players can be added during this step if players already have a Hustle Pass. If you do not know the players Hustle ID's, they can be added later.
Please read to step 2 if players do not have Hustle ID's and notify your players.
Step 2: All players must hold a valid "Rookie" or "Baller" Hustle Pass. 
This will cover insurance to play in ANY 3x3Hustle tournament in Australia .
Each player will receive a unique Hustle ID with their Pass (eg: AD6H7Y) . This ID is how they will register for ALL 3x3Hustle tournaments in future.
NOTE: this requires setting up 2 profiles- FIBA 3×3 and 3x3Hustle
STEPS to REGISTER for a HUSTLE PASS-
Register for a FREE FIBA 3×3 player profile at https://play.fiba3x3.comOR search players current profile at https://play.fiba3x3.com/players
Once signed up ensure you are in the FIBA profile (top right it should have their name, click on the name and click on profile)
Take note of the player profile URL (a URL is the website address) – you will need this to sign up for your Hustle Pass – (example FIBA Profile URL: https://play.fiba3x3.com/players/827ca008-2ef9-4409-81a1-141ceb9df5f2)
Open a new browser window and head to https://www.3x3hustle.com/hustle-pass-2/
Sign up for a minimum "Rookie" ($10) Hustle Pass – scroll to the bottom and click 'get started'
Fill in the first and surname of the player
Go back to the FIBA 3×3 Profile page and copy and paste the Profile URL (a URL is the website address)
Fill in the rest of the information.
Once completed, players will receive a Unique Hustle ID. (eg HUSTLE ID – FJBRE6)
Step 3: Team Leader will then add players using their unique Hustle ID to the team via the link that is sent directly to the nominated email.
NOTE: You can register a team without players and players can be added at a later date.
If you have any issues with registration, creating the Hustle Pass or finding your Hustle ID please contact Hustle via email or phone.
Email: info@3x3hustle.com
Phone: (03) 8866 0100
Please refer to Victoria's Tribunal By Laws:  Association Resources – Governance (basketballvictoria.com.au)
REGISTRATIONS CLOSE – TUESDAY  28th November 2023