3x3Hustle Launches Inaugural March Mania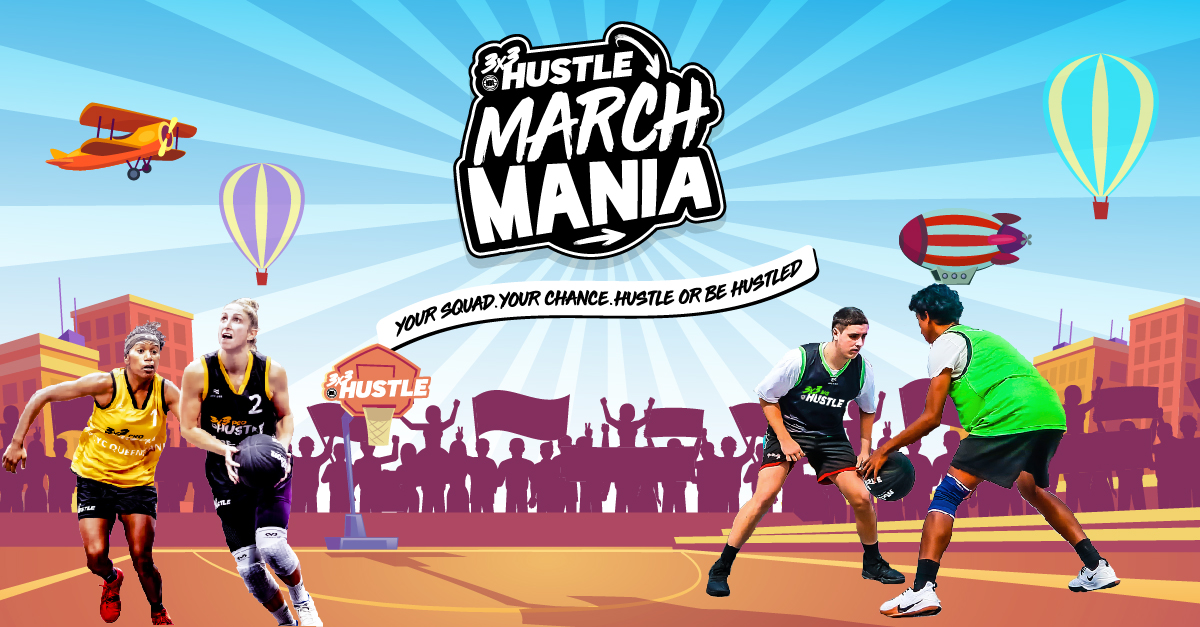 The Hungry Jack's National Basketball League (NBL) will stage the biggest celebration of 3×3 basketball ever seen in Australia with the inaugural 3x3Hustle March Mania.
3x3Hustle March Mania will include events at the Moomba Festival (March 6-9), the Formula 1® Rolex Australian Grand Prix (March 12-15), the Arnold Sports Festival (March 20-22) and the Geelong Waterfront (March 28-30).
March Mania will include two FIBA 3×3 Satellite tournaments, the NBL 3×3 Pro Hustle National Final, the NBL 3×3 Big Hustle National Championships, four NBL 3×3 Street Hustle events, community programs for kids and adults and more.
A number of current and former NBL players are set to feature in March Mania as well as members of the Australian women's team which is expected to qualify for the Tokyo Olympics where 3×3 basketball will make its debut.
CLICK HERE FOR FULL MARCH MANIA SCHEDULE
3x3Hustle Director and NBL Chief Operating Officer Andy Crook said: "March Mania will bring the best 3×3 basketball to Australia in what is a historic year for the sport as it makes its debut at the Tokyo 2020 Olympic Games.
"March Mania will showcase the sport's elite talent, give everyone a chance to participate and help continue the rapid growth of 3×3 basketball in Australia."
3x3Hustle returns to Geelong thanks to a funding boost from the Victorian Government's Significant Sporting Events Program (SSEP) and Regional Events Fund (REF).